The Hierarchy of Testimonials

But, not all reviews hold equal value. A testimonial of any sort can have a significant impact on a person's purchasing decision and their perception of a product. Specific types of testimonials will hold more weight.
The hierarchy of testimonials helps to explain the differences between the four kinds of testimonials. And which ones are the most effective to use at your company.
#4 The Anonymous Testimonials
Anonymous testimonials, like most of the ones shared on Amazon and similar retail sites, don't give the customer on the other end a real idea of who the person is behind the review, but they still hold water. If you shop on Amazon, you know first-hand how much impact that star rating can have on your purchasing decision.
You truly can't verify who's behind these reviews. But, you can agree that a product with 300 5-star reviews will get your attention. Certainly more than a product with no reviews or only one or two reviews. In fact, many shoppers admit that it's not the star rating that counts for them at the end of the day. It is how many hundreds or thousands of people have bought and reviewed the product before.
It's a given that having lots of reviews will help your product make sales (through the marketing phenomenon known as "social proof"). Anonymous testimonials are at the bottom of the hierarchy because they are the easiest for a potential customer to disregard. There is no face, no name, and really no trust value.
#3 Full Name Testimonials
One step up is a review that has the person's full name attached to it. If a reviewer is identified by name, that makes their review a bit more reliable than if they have a generic username like "CoffeeMan97". However, seeing Jane Doe doesn't add much credibility unless the customer recognizes Jane Doe from somewhere.
If Jane Doe is an industry expert, a celebrity, or an influential figure in a relevant field, that review is going to carry a lot of weight. It instantly adds credibility to the testimonial. Similarly, even if Jane Doe isn't a big deal, if you add the institution or company she is associated with, and that is a big deal, it will help strengthen the review too.
#2 Photo Added Testimonials
If you include a photo, it can turn a simple review into a trustworthy testimonial. With a picture, a customer instantly feels more inclined to trust the review. It dramatically increases the odds that this is a real human being with an authentic opinion about the product or service. Although it's not that difficult to add a photo of Jane alongside her testimonial, psychologically, it packs a lot more punch.
When someone is willing to put their name and face alongside their words, it shows they believe in the product. However, this is a time where you should shy away from the "professional" look. Formal headshots are often mistaken for stock photos, which can turn customers off right away. Instead, keep things casual and show a photo of Jane that looks like the majority of other "real faces" on the web. Even better, include a photo of Jane using your product to prove her association with your company.
#1 Video Testimonials
While adding a full name and a photo can do wonders for the credibility of a testimonial, nothing beats a video testimonial. It immediately offers the highest level of trust and personal connection by allowing a potential buyer to look directly at the face of a happy customer and hearing their voice talk about your company.
The video should not be too scripted as this makes it sound unnatural and even forced. Look for customers who are happy to get in front of the camera and speak naturally about how they found your company. Ask them what they like about your business, and how your company's products or services improved something in their life. These types of video testimonials will feel genuine and will have a substantial impact on the viewer's purchasing decision.
Creating Effective Video Testimonials
We have several blog posts covering this topic, but here is the 10,000-foot view. If you are looking to have some effective video testimonials created for your company, the first thing to do is to find some happy customers who are willing to sit down and speak about your product.
The video testimonials don't have to be lengthy. In most situations, 30-60 seconds is all it takes to get the point across that this is a real customer who is happy with the purchase they made from your company. No need to drag it out or overcomplicate things.
When you have your video in hand; share, share, share. Post via social media, embed on your website and include the videos in your newsletter. The more potential clients that see your glowing video review, the more your status grows.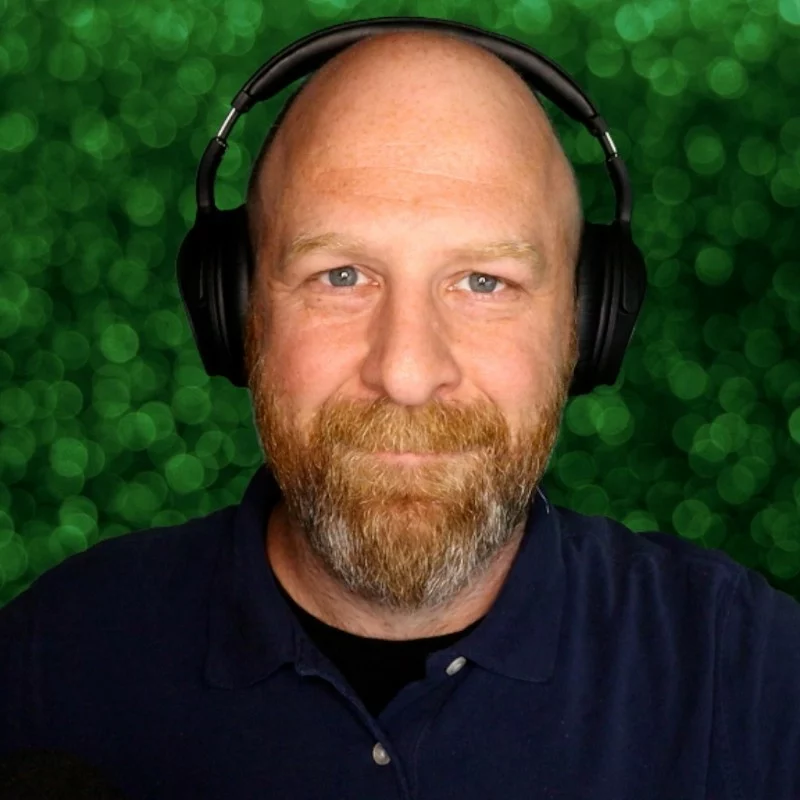 Neil K Carroll
Owner
Experienced creative professional with a love for breakfast sandwiches and a strong disdain for grinders.
Unlocking Your Ability to Create Powerful, Professional Video Content
If you had to create an engaging, professional video for your business today, could you pull it off? If you're like many consultants and other business professionals, you'd probably feel completely overwhelmed. Even finding a starting point might seem impossible. And that's frustrating, because you know if you want to grow your business, video is an essential part of your marketing, sales, and communications strategies.
What you don't know, though, is how to easily create videos that:
❓ Strengthen your brand
❓ Establish your authority, and
❓ Make people want to do business with you.
That's the problem we help solve. We have created the vidwheel Creator Network,  a community where entrepreneurs and consultants representing all industries can come together to master the simple steps to stabilize and grow your business through video. From strategy to audio and lighting, staging, preparation, to feeling 100% natural in front of the camera, here's where you can learn it all. I created the vidwheel Creator Network as a supportive, energizing place to learn, share feedback, and grow alongside a community of professionals a lot like you!
Our affordable membership package even includes a done-for-you equipment kit. A video studio-in-a-box for your home or office. We've curated these kits for simplicity, versatility, and video creation power. No guesswork. No bins full of equipment you bought but didn't need.
It's the trifecta of video mastery:
✅ Right training
✅ Right equipment
✅ Right community
That's the kind of ease I wish I had when I started my own small business.
If this sounds like what you've been looking for, please take a moment to check out the vidwheel Creator Network.