How Video Helps Build Trust
Building Trust Can Be Tough
In today's online world, it's easy to put a few bucks behind a Facebook post, select your target audience and hope that the right people see your product/service/offer. But, numerous ads bombard people all day. You need to stand out.
Instead of taking this approach, you may want to consider using video to help build trust between you [your brand] and your audience [your customers] before diving into the sales pitch. Advertising isn't a one-way street, and people like to be engaged in conversation. So, how exactly can video help build trust?
Telling Your Story & Be Authentic
We've said it before and we'll say it again – everybody has a unique story to tell. The framework that builds said story depends on your history, background and various other factors. You can create a video that tells your company's story, giving consumers an insight into what makes you unique.
People, whether they are consumers or a part of another business, like to engage with a good story. By identifying what makes your brand unique from everyone else, you can craft a story that really elicits emotion from people. This video isn't where you would highlight a particular product or service, however. You can save the sales pitch for once trust has been established between you and your potential new customers.
Merriam-Webster defines authentic as "a worthy acceptance or belief as conforming to or based on fact." So what does this mean? Don't force anything in your message that's unnecessary. People will be able to see right through the facade. Do your best to not be like a 2 AM infomercial. Tell your story.
Let Your Customers Sell For You (with Testimonials)
Your friend just tried a new restaurant in your town and they RAVED about it. Their comments were real and genuine, so you end up having dinner there that same night. And guess what? You loved it too. This simple example demonstrates why testimonials can help build trust – your existing customers give insight into real experiences.
While it's important to know that your product or service most likely isn't for everyone (i.e. target market), testimonials can help potential new customers experience your brand through the eyes on someone else. Even if you have the best sales team on the planet, potential customers like to see what real people have to say. Testimonials can affect a person's decisions to choose your product or service, especially since 64% of users are more likely to buy a product online after seeing a video.
Similar to what we discussed above, do not force a satisfied customer into saying something that isn't real. Again, you want a video testimonial to be as real and genuine as possible so that other people can relate to it. We recently did an entire post on the hierarchy of testimonials that you can check out here.
When we work on video testimonials with our clients, we tend to not provide the list of questions to the interviewee before. If they really want them, then we will provide our questions the day before. We do this to ensure that we get the most authentic responses possible. In order to get that authenticity, we need their real, unrehearsed responses instead of scripted ones.
Here is an example of the latest testimonial video we produced for ACV Auctions. It follows the same method. David had no idea what he was going to be asked. His genuine appreciation for the ACV Auctions platform shines through in his own words.
Two-Way Communication
Oh, the internet. It's pretty cool, right? Whether you're just a person or a well-established brand, there's pretty much a place for everyone. It also allows for plenty of interactivity between people, so the same goes for video content.
Once you share your video and get it in front of the right people, you can begin to engage with them. Encourage conversation among your audience and answer potential questions that may come up. This helps to show that behind a username is a real human being. If you start to get a lot of similar questions, you could even make an FAQ video to help further build trust.
This beautiful thing about this too is that by having an engaged audience, you can see what type of content they are responding well to. Or better yet, if you have an active audience, you can even ask them directly what kind of video content they'd like to see from you. This interaction helps to build that personal connection and establish trust.

Conclusion
There are many ways to build trust with someone. When it comes to your presence online, you can use video content to build trust between you and your customers. Why do you want to do that? So people have the confidence and certainty to know what you produce is valuable.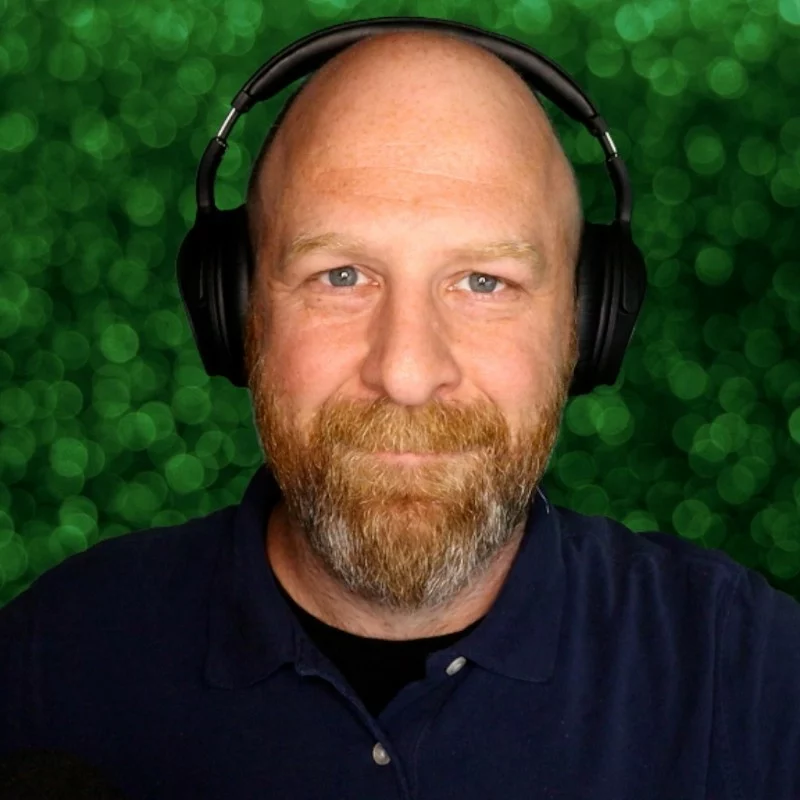 Neil K Carroll
Owner
Experienced creative professional with a love for breakfast sandwiches and a strong disdain for grinders.
Nickel City Graphics LLC is an agile video marketing agency that will expertly tell your story to your target market.
Is your product or service too complicated or abstract to convey its value in words alone? Do you need to reach more people? Or the right people? Are repetitive sales calls and product demonstrations taking a bite out of your bottom line? We help small and medium-sized businesses in the technology, education and healthcare fields tell complex stories through web video production. Nickel City Graphics LLC video production projects include built-in video marketing and interaction with your target market via Guaranteed Views. We always have an eye on the future, integrating the latest equipment, technology, and style into your campaign.