Create a Series. Why One Video Is Not Enough.

Ongoing Engagement
A video marketing series can serve as a means to more consistently engage with your audience through email, social media or your website. Capture their attention with quick, informative videos that provide useful information and then keep them coming.
Create a plan, produce your videos and distribute them to your audience. In a series of videos, you can be influential and interactive with your viewers, addressing their needs, wants and preferences while also building your expert status all the while.
SEO Boost
Whether capturing an audience on television or the Internet, creating an on-going series helps increase significance and greater understanding of the topic. Not only is a series of videos a great way to better engage the audience, but it helps bolster your website or video channel SEO as well. Build your series around keyword relevant information, and it can be an SEO boon. Include titles and descriptions for multiple playlist topics, which can help you rank on Google and YouTube. And if you do it in the way that makes the audience crave more, you will also be building a better, longer lasting relationship with your audience.
Plan Your Series
In developing a video series, it is essential to hone in on what you want your series model to be. In addition to this, you'll need to determine the length of your videos. The goal is to share your information in a dynamic process while being careful not to prolong it to the point that you lose the interest of your audience.
One advantage of creating a video series is that as the series gets bigger, it gains more clout as a knowledge base. Just be sure that the content is still relevant. So, think evergreen content topics. And building up this knowledge base is yet another opportunity to attract new viewers via search.
Start Your Series
Below are tips to help you implement a video series:
Keep it simple and straightforward. You want to make a video easy for the audience to comprehend. Quite often people are watching videos as a way to relax, and if your video requires background information or is overall too complicated, you could lose their attention and interest.
Reach the audience on an emotional level. When you reach people emotionally, they are more likely to remember the topic of your videos.  Create a compelling story, pull your viewers in, make them experience emotion while watching; typically a happy sentiment is best.
Make sure it is interesting and relevant to current interests, events, and conversation-worthy. Exciting videos increase the likelihood of the audience remembering it, and also potentially having conversations about it with others. This should not apply to every video in the series, but it is a good idea to implement it to some degree.
It should have evergreen potential. This means people will want to come back to it again and again.
Maintain consistency. If your video series is not consistent, you will lose viewership extremely fast. Determine how often you will release it and follow through, whether daily, weekly or monthly.
Be an expert. This is another form of consistency but geared towards what you are providing. If you are pushing a product or service, you want to maintain the same idea throughout so that you are viewed as an expert and helps in developing trust and loyalty from your audience.
Determine what type of audience you want to capture. Use keyword research that targets the description of your videos and implements them into the posts and titles that you use. This is vital for growing viewership.
Offer value. Remember people appreciate that which will help enrich their lives. Whether this is information, service or product, this is the primary focus. If you provide something of value to them, they will likely tell others about it.
Efficient Production
During the creation of a video series, it is more time consuming to create them one at a time. If cost or time, commitments are concerns with the concept of a video series. Work efficiently. Produce them in groups. Concepting, shooting and editing 3 or 4 videos at a time will cut down production costs and time.
Another tip is to be sure the content is enticing enough to make your audience want more; keep them informative and entertaining.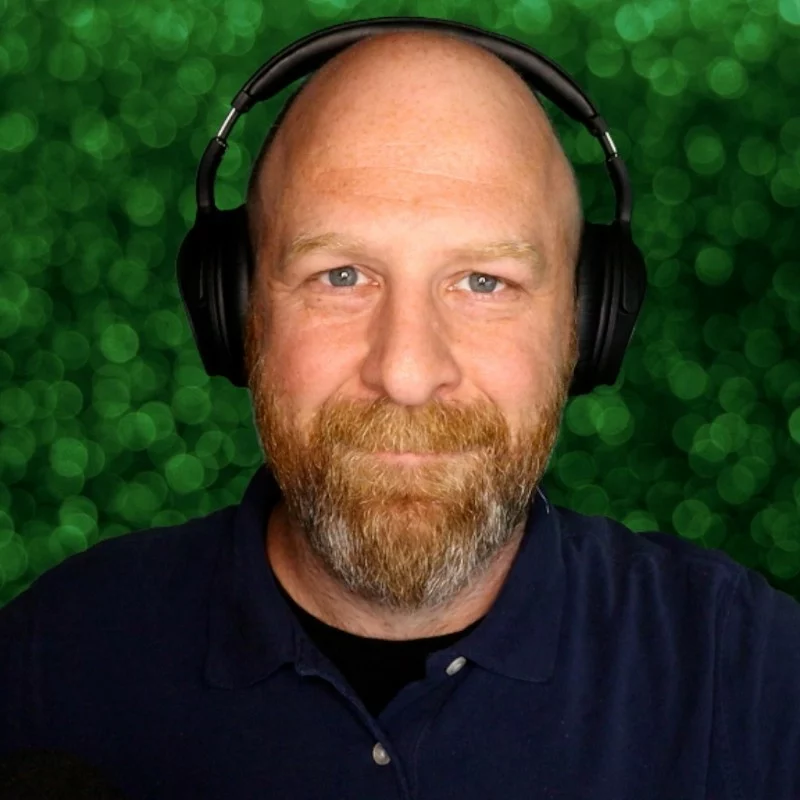 Neil K Carroll
Owner
I was your average small-town video guy, but when the pandemic hit, everything changed.
I ran a traditional video production agency with exclusively local clientele, a downtown studio, and a busy schedule. My days were long, travel frequent, and life as I knew it revolved around producing video content for my clients.
Then everything changed. Schools and daycares closed, my professional life was disrupted, and I found myself navigating a new path. It was one of uncertainty, with no end in sight and no destination obvious, but it demanded flexibility and resilience.