Video Marketing in Focus – Explainer Videos
Explainer videos
are one of the most popular types of video marketing content used on the web today. What does it take to make an explainer video and how can it benefit your business?

What Is An Explainer Video?
An explainer video is just what it sounds, it's a video dedicated to explaining a concept or product. Generally, explainer videos are short, streamlined, and to-the-point. Ironically, they often lead the viewer to asking additional questions, but they get the general explanation of who a business is or what a product does out of the way. They can be used to spark the initial interest in a product. More in-depth and detailed product videos can then be used to answer the questions raised by the explainer video.
For instance, if you sell task automation software for dental offices, your explainer video might be a short 90-second run-through explaining the core features and benefits of the software and how it's different from competing software. Since, a person who clicks to watch the explainer video will be brand new to the product, you will want to keep the info high-level. Let's say, they are a small dental practice that has heard of the the benefits of automating certain tasks. They probably want to know how your product works and what it's capable of doing.
Your explainer video will touch the benefits of task automation, piquing the interest of the viewer. By the end the video they will be left with new questions: "How can features A, B, and C be used to save my practice money? Is this the right fit for my office?" The explainer video typically won't be detailed enough to answer these questions. Including that much detail can create a video too long to hold anyone's attention. Rather, it has done its job by sparking some initial interest in the product and providing a general explanation of it. Interested viewers will dig deeper into your site for information on their specific questions. So, be sure the answers are available (in video form for maximum impact).
How Can I Use An Explainer Video?
Most any business could benefit from the use of an explainer video to highlight their business' products or services. Explainer videos make the perfect marketing tool to bring in new potential clients, and they can also be posted on your business' home page to welcome new visitors to your brand or product. If you use an explainer video wisely and you make it interesting, they can also become very sharable types of content.
An explainer video should give your customer a general idea of what you can do for them and who you are without getting too bogged down in the details. People who are interested can learn more by watching your other videos or reading more on your website.
Explainer Video Format
A few years back, animated whiteboard style videos became all the rage for producing explainer video content. The software used to make these videos involve an animated (life-like) hand writing a scribble-style message onto a board and occasionally incorporate graphics, like in the example shown here:
The issue with this style of video is that the internet was absolutely inundated with this type of explainer video content following the release of a couple different kinds of software (some even available for tablets) that allowed literally anyone to make a video in this style. Now this is often regarded as a cookie-cutter and un-engaging form of content that can be found just about anywhere. So, before you pay an agency to make you this kind of content, look for something more unique and more effective.
Explainer videos that are considered highly effective use a mix of a spokesperson, on-screen graphics and animation, and real snapshots of your product or service. Here is one we created that got a lot of attention. This will help increase engagement and trustworthiness in your brand. Be sure to stay true to your brand, messaging and product or service and create a concise video to let your viewers know what you are about.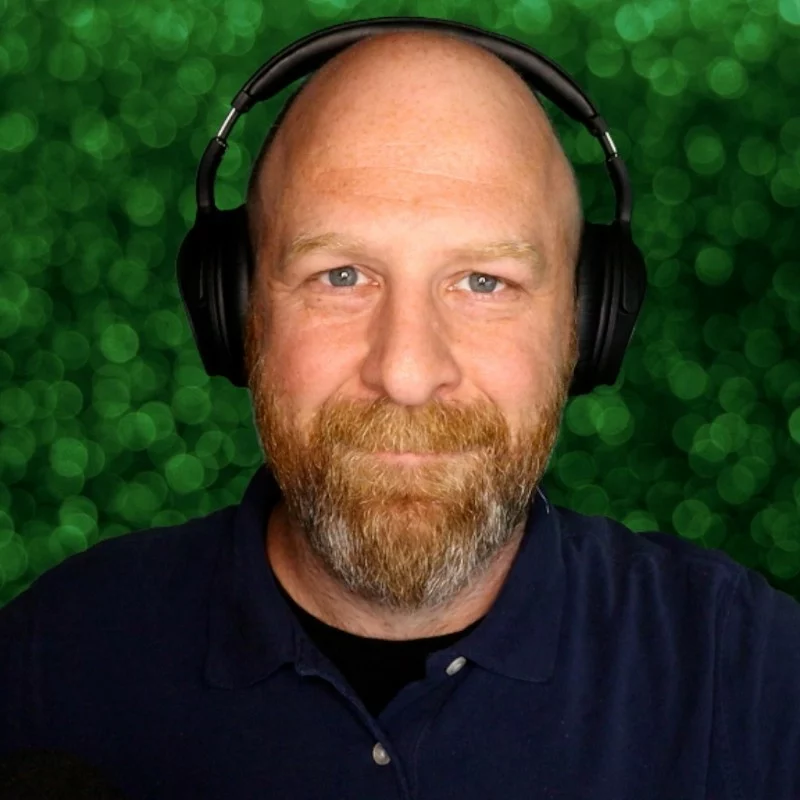 Neil K Carroll
Owner
I was your average small-town video guy, but when the pandemic hit, everything changed.
I ran a traditional video production agency with exclusively local clientele, a downtown studio, and a busy schedule. My days were long, travel frequent, and life as I knew it revolved around producing video content for my clients.
Then everything changed. Schools and daycares closed, my professional life was disrupted, and I found myself navigating a new path. It was one of uncertainty, with no end in sight and no destination obvious, but it demanded flexibility and resilience.