How to do Video Marketing Right
Many businesses are in the habit of
focusing all of their marketing efforts on website SEO and email lists
. While those things are certainly important to growing your business, as the internet continues moving forward to a instant and effortless culture, video marketing is taking over all other forms of content, and it's something you need to jump on board with if you haven't already.

In 2017, statistics showed that
video marketing will account for about 69% of all consumer traffic
while mobile video ads will grow at a 5x faster rate compared to desktop advertising. All of this means video needs to be a part of your marketing strategy going forward, but getting started is the tough part. Here are five ways to help ensure that your video marketing approach is a success.
#1 Focus On The Story
Just like you've learned not to focus every blog post on selling a product, the same approach needs to be taken for your video marketing. This means, rather than focusing on the sale, you need to
focus on the story
. The internet is far too cluttered with sales pitches. It is annoying and repulsive for customers, and it won't do your brand any favors. Instead, your video should center on the story.
Concentrate on the value that you are providing your customers. Use
emotional power to the fullest extent
by appealing to each viewer's hidden needs and desires that your product can answer to. To capture leads, strategically place a relevant call-to-action and
tracking URL
at the end of your videos, but ensure that the link smoothly connects to the video's central point.
#2 The First 10 Seconds Count
Did you know that about
1 out of 5 people who watch your videos will click away if they don't like what they see in the first 10 seconds
? For some people, the first 5 seconds will determine whether they stick around or not. The terrible realization that comes along with this is that most businesses make the mistake of putting their logo intro first thing in a video. What's worse is that many of these logo intros last 15 to 30 seconds (FAR too long). If you are going to put a logo or into of any kind into your video, make it short or place it after an intro statement.
For example, your first 10 seconds could be a short talking head introduction or intriguing clip from the video content ahead that will convince people to stick around. If you're going to insert a logo or intro, do it after an intro and keep it short (under 5 seconds), then get straight into the video content. If you aren't sparking interest in the first 5 seconds, you are going to lose lots of viewers.
#3 Don't Be Boring
No one wants to sit through a boring video that feels like a cold, emotionless press conference. Lighten up!
You can still be professional and fun at the same time
. The worst thing you can ever do is make a video that simply bores the heck out of people. If people aren't entertained while adsorbing your content, they aren't going to click that subscribe button–they won't even be tempted to.
You can talk about a serious topic and be informative while still being entertaining and interesting. Use multiple camera angles and on-screen elements to keep people interested, and do verbal and on-screen recaps when needed to help your viewers absorb the information you are giving them. Remember,
don't just create videos that are all about selling
, no one wants to waste their time watching an ad.
Your viewers should feel enlightened, surprised, and/or entertained by the time your video is a couple minutes in. Humor is an excellent strategy for any video marketing campaign. Even a B2B audience can handle humor–we're all human, and that's something you should remember.
#4 Use Tags and Description Wisely
Your videos need to be optimized for search just like all the other types of content you publish.
Use your tags wisely
and make sure to keep them relevant. By using tags to the best extent possible, you are maximizing the
SEO value of your content
. You should also allow people to embed your video because this increases people's likelihood of sharing it and that, in turn, will increase the number of inbound links to your content.
Never underestimate the power of your video's description. Google's spiders can't crawl through video content *yet*, but they will read every word of your description to help the ranking process. The description will help them understand what is included in your video content, so
incorporate relevant keywords and fully explain the video with a fleshed out description
. Keep the title interesting and relevant as well.
When publishing a video, if you are unsure what information to include, just remember this: If there's a box for it, there's a purpose of it. Google wants you to fill in the blanks so that they can rank your video content properly.
#5 Educate
Around 65% of the people viewing your video can be classified as visual learners
. While video content will provoke their visual senses, too many people miss out on the real advantage of video content: showing what you're saying. This may mean narrating over a hands-on walk-through or putting on-screen graphics to help emphasize the information you are presenting.
Use videos to educate your customers about your product or service, and provide tips about how they can make the most of it for themselves. You can also create a webinar that will showcase the knowledge you have about your industry and position your brand as a real leader and authority figure. You need to use video to collect leads while adding real value to your customers' day at the same time.
Video content can also be used to provide "social proof" for your business' offerings. For example,
think customer testimonials, which increase the effectiveness of content marketing by an incredibly 89%
.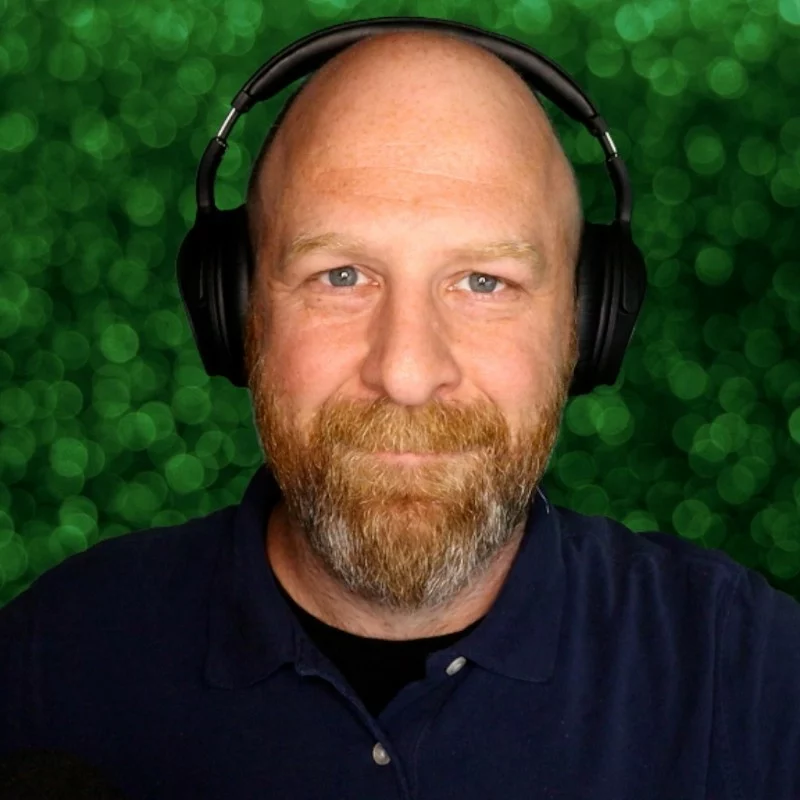 Neil K Carroll
Owner
I was your average small-town video guy, but when the pandemic hit, everything changed.
I ran a traditional video production agency with exclusively local clientele, a downtown studio, and a busy schedule. My days were long, travel frequent, and life as I knew it revolved around producing video content for my clients.
Then everything changed. Schools and daycares closed, my professional life was disrupted, and I found myself navigating a new path. It was one of uncertainty, with no end in sight and no destination obvious, but it demanded flexibility and resilience.
Unlocking Your Ability to Create Powerful, Professional Video Content
If you had to create an engaging, professional video for your business today, could you pull it off? If you're like many consultants and other business professionals, you'd probably feel completely overwhelmed. Even finding a starting point might seem impossible. And that's frustrating, because you know if you want to grow your business, video is an essential part of your marketing, sales, and communications strategies.
What you don't know, though, is how to easily create videos that:
❓ Strengthen your brand
❓ Establish your authority, and
❓ Make people want to do business with you.
That's the problem we help solve. We have created the vidwheel Creator Network,  a community where entrepreneurs and consultants representing all industries can come together to master the simple steps to stabilize and grow your business through video. From strategy to audio and lighting, staging, preparation, to feeling 100% natural in front of the camera, here's where you can learn it all. I created the vidwheel Creator Network as a supportive, energizing place to learn, share feedback, and grow alongside a community of professionals a lot like you!
Our affordable membership package even includes a done-for-you equipment kit. A video studio-in-a-box for your home or office. We've curated these kits for simplicity, versatility, and video creation power. No guesswork. No bins full of equipment you bought but didn't need.
It's the trifecta of video mastery:
✅ Right training
✅ Right equipment
✅ Right community
That's the kind of ease I wish I had when I started my own small business.
If this sounds like what you've been looking for, please take a moment to check out the vidwheel Creator Network.