How Can Home Businesses Use Video For Growth In 2020?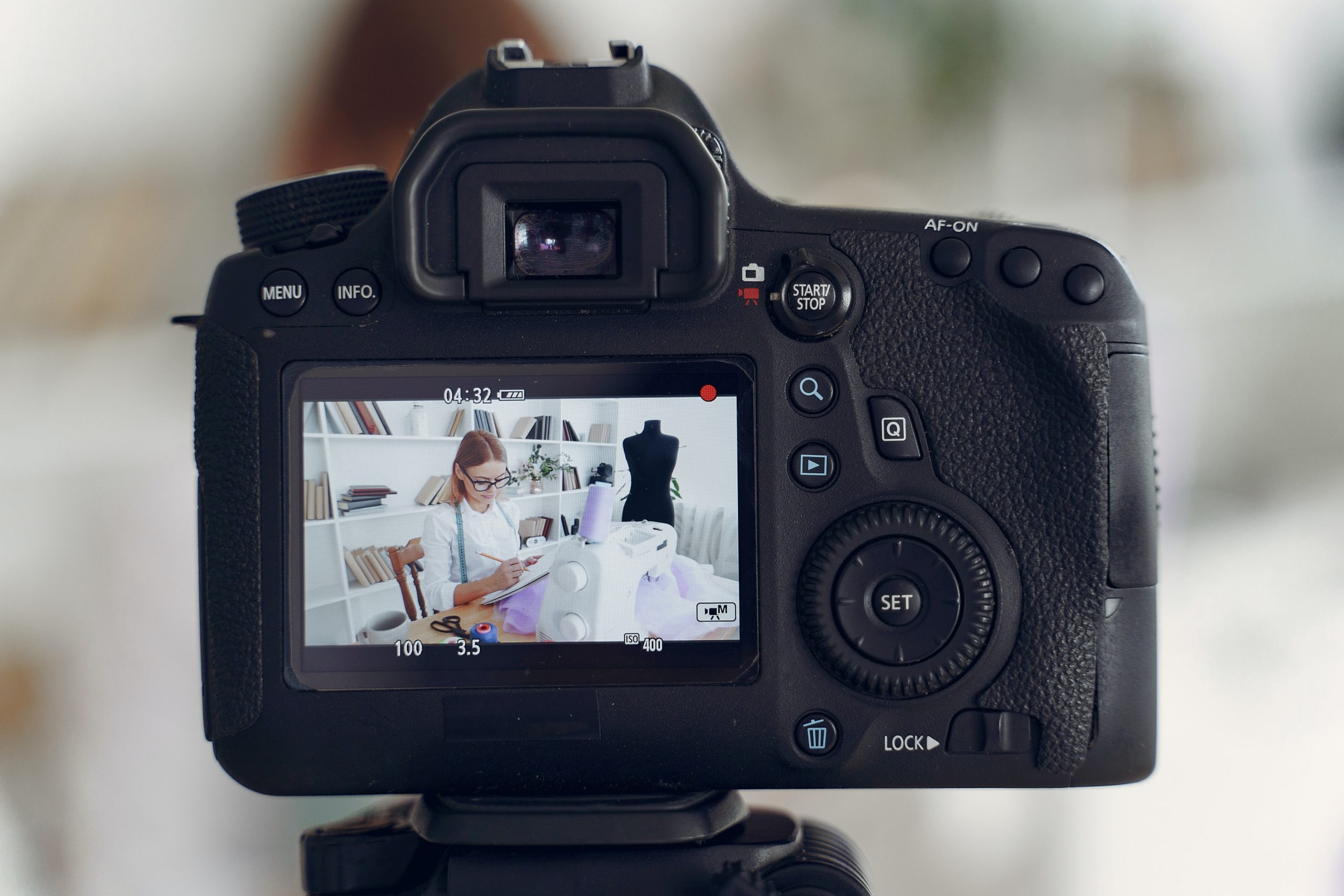 Can your business use video for growth?
Video is more engaging and memorable than any other content. This is why it's popularity grows year on year. And in 2020, with widespread lockdowns due to coronavirus and more people than ever shopping online, video is one of the best tools for growing a business. 
Why you should be using video for your home business
Running a business from home often doesn't leave a lot of time and budget for creating professional quality videos. But there's a number of reasons why your business should prioritize video for growth in 2020. 
Build trust 
Using video helps to build trust with customers, especially when they can't see or touch products in real life. Being able to see a product or service demonstrated via video will make them feel more confident making a purchase. 
Reduce returns and increase repeat business 
Video can be used in a number of ways to demonstrate and explain your product or service. Customers will have a better understanding of what they're purchasing and how to use it – their expectations will be much more closely aligned with the reality. 
Using videos will reduce the number of returns. It will increase the number of customers that are satisfied with their purchase and place another order. They'll also be more likely to recommend your business to others. 
Videos get shared 
Not every video you produce is going to go viral, but overall videos on social media platforms are much more likely to be shared than any other content. Videos are highly engaging, and sharing them on social media is quick and easy – a good video will increase your business's reach. 
Improve SEO
Whe we talk about using video for growth, we have to talk about SEO. Video is a great way to improve your website's SEO. A mixture of written and visual content signals that your website is providing quality content and will improve your ranking.
Videos also encourage visitors to spend more time on your website, which is another factor Google uses to rank pages. And, videos on YouTube or social media channels will generate more traffic back to a business's site than other content that might be shared. 

What you need to create videos
The quality and cost of creating videos will depend on your goals and the type of video you want to produce. For home businesses, it's possible to create simple but effective video content with a few tools and some editing software.
For behind the scenes, live streaming and other more impromptu videos a smartphone will be suitable for filming. To create product tours or tutorials there are a number of different screen recording softwares, or for webinars reliable conference calling software is key.
Good product videos are likely to require more professional video equipment than a smartphone. Rather than investing in all the kit upfront, programs such as the Vidwheel Creator Network can provide a home video studio system, as well as knowledge and guidance, for recording high-quality video content.
Other essential tools will include a microphone, lighting, backdrops and a tripod. When it comes to software you'll require some level of video editing software. Your project may simply require a tweak to the footage, like rotating or trimming the video. For more complete editing jobs, most computers will have basic editing software inbuilt and there are a lot of options for free video editing software, but popular choices for advanced editing are Adobe Premiere Pro or Final Cut Pro X. 
You'll also need to use photo editing software for the title frame, and any graphics or images that are included within the video. Another thing to consider is using royalty-free music for your videos.
These are just a few examples of the kit you need to create videos for your home business. Many of these tools are free or affordable, so you don't need to break the bank to get high-quality business videos.
Videos to grow your home business in 2020
Videos can be used in so many different ways to promote, market and explain your business – these are just a few of the examples:
Product or service videos
A product video will show it off in way more detail than any product description or images. It can be used to demonstrate how the product works, or how it can be used, and how it will appear in real life – which will often convince someone to buy it.
Tutorials
Videos that demonstrate how to use your products, and any tips or tricks for how to get the most out of them will provide more value for customers. It's a good way to keep customers engaged, and can also help prevent returns or problems when someone doesn't understand how it works.
Webinars
If your home business is offering more technical products, or targeting businesses rather than consumers, webinars on different issues or interests in your industry are a good way of sharing expertise and building trust with potential customers.
Vlogging
There's much higher engagement with videos – so try vlogging (video blogging) instead of your standard written blogs. A vlog lets you give insights to your business, and can help you really connect with your audience.
Testimonials
Written quotes and testimonials from your customers are great, but seeing real customers talk about their positive experience with your business or your parents is always way more convincing. A video testimonial goes one step further in showing viewers how other customers have used your business for the same requirements, and the positive results.
Social media
Not only can you share all the above videos across your social media channels to maximize engagement and reach, but you can also create video content specifically for Instagram, Facebook, LinkedIn or other platforms. Share customer-generated content, such as videos of them using or talking about your products. Or use the Story feature for more spontaneous behind-the-scenes videos or product videos in a less formal setting.

Conclusion
Creating videos for your home business in 2020 doesn't have to require a lot of skill or investment. A simple product video or filming some behind-the-scenes insights will help increase brand awareness, encourage engagement and persuade customers to make purchases.
A special thanks to Kayleigh Alexandra from MicroStartups.org for contributing this post.
Smarter Business Through Video.
vidwheel LLC
is focused on unlocking your ability to create powerful, professional video.
Are you looking to generate more leads? Or maybe better leads? Could your sales team use some modern help demonstrating your product, developing relationships, and closing deals? Would you like to efficiently recruit and train top talent? Or perhaps you'd like to show the world who you really are, reinforce your culture, and expand your brand?
Video can do that. And we can help.
Some companies help with strategy and planning. Some companies produce video. And some companies help distribute video for outreach purposes. We can help you do all three at
vidwheel LLC
.