Create Powerful + Professional Videos That Grow Your Business
…with NO tech or video editing experience required.
vidwheel Creator Network (vCN) Membership,
Membership+, and Free Resources
✅ Office Hours
✅ Private Group And Messenger Thread
✅ All Paid Courses
✅ 30-Day Video Reeeaaach Challenge
Get access to a hub of information, support, and constructive feedback from like-minded peers with years of experience, educational resources, bi-weekly events and office hours.
It's the trifecta of video mastery:
✅ Right training
✅ Right equipment
✅ Right community
The vCN Membership+ Adds…
✅ The "Studio In A Box" VidKit (Valued At $1,200)
✅ Unlimited Consulting
✅ Accountability Partner
✅ One-on-one strategy and growth sessions
Starting at $5,000 Annually
At-Home Video Creation Done With You
Take your video meetings, webinars, vlogging, interviews, online courses, sales pages, and how-to videos to a new professional level
We're a creative, entrepreneurial bunch that loves to learn and share our knowledge with the world. Even if you're camera show (for now), we'll help you confidently create video content that stands out. 
When you join the vidwheel Creator Network, you'll receive:
The Kit
VidKit or VidKit+
(vCN Membership+ Only)

You get the right equipment for recording and streaming high-quality video content from your home or office.

The VidKit – valued at $1,200+ – has everything you need:

Canon EOS M50 Mirrorless 4K Camera

10″ LED Ring Light

Blue Yeti
The Guide
A Path to Success
You'll get the knowledge and guidance you need, on-demand, to make highly effective and impactful video content.

With unlimited consulting sessions, you can meet with experts to get the answers to your most pressing video questions.

This includes anything related to: set up, streaming, recording, editing, distributing, strategy, and executing your video vision.
The Community
It Takes a Village
You'll be connected in a creative forum with other like-minded folks that are honing their own video craft.

No more going solo – you'll be supported to grow your creator skills through a collaborative and supportive social network of your peers.

Built through technologies that you already use, we're here to share what's working, brainstorm new ideas, and give you actionable feedback.
You know you need video to support your business, but . . . 
Where do you start?

What gear do you need?

Do you have a plan or strategy to actually use video to grow your business?
Even if you do, are you prepared to get in front of the camera?
The vidwheel Creator Network was created just for you! 
Our unique online community, we'll walk you through how to:
Set up your video equipment

(we send you

everything

you need)

Quickly and easily create stunning videos that get attention

(the video production 'easy button')

Create a plan that will get you results (great things happen when one comes together)

Connect with video experts to get all of your questions answered

(unlimited support!)
No More Guessing Your Way Through Videos
…one low monthly subscription gets you access to everything.
Navigating how to produce irresistible videos that people want to watch can be challenging – especially for entrepreneurs. 
From figuring out what equipment to buy, to how to place the camera, to where to get quality video editing… it's A LOT to learn on your own.
That's why, when you join the vidwheel Creator Network, we send you an entire Studio-In-A-Box. That way, you can get set up quickly, ready for showtime, and fully prepared to release consistently amazing video content all the time.
Plus, you get an entire online community for support, including small group access to video editors, course creators, copywriters, graphic designers – you name it!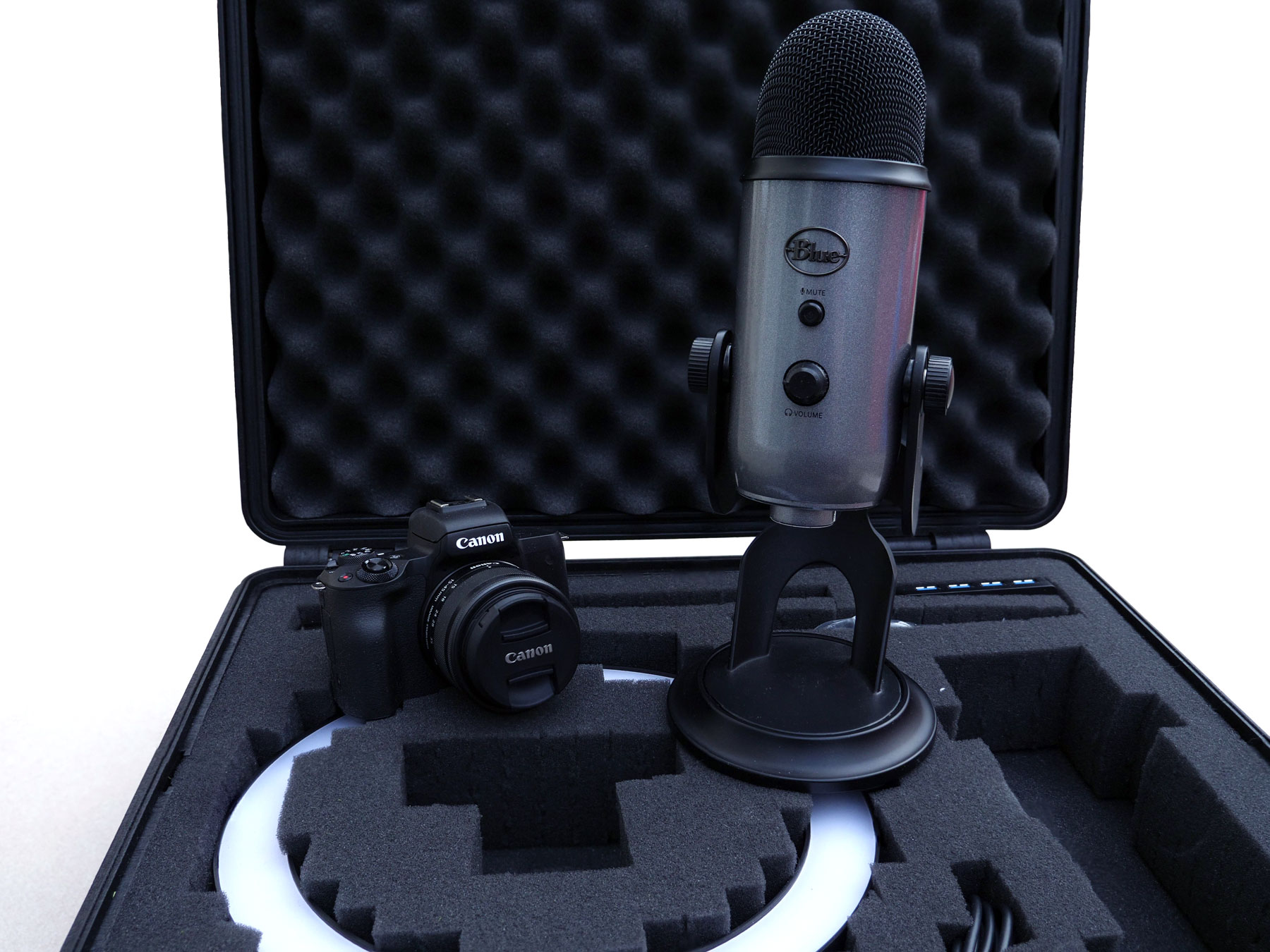 Let's Make It High-Quality
The VidKit. The retail value of this home studio kit is over $1,100 and we will send you one as part of your membership to the vidwheel Creator Network. This kit has everything you need to allow you to stream and record high-quality video content from your home or office. The kit is the key to your Creator Network success and it includes:
EF-M 15-45mm f/3.5-6.3 Lens
Desktop
Cords and accessories
Expert Advice On Whatever You Need
The Guide. We will provide whatever support you need to create and execute your video vision (sales, marketing, training, or just the best video feed on your next Zoom meeting) through unlimited consulting sessions. You have access to our team and our network of experts to ensure that we have the answers to your pressing video questions.