Video Content Marketing: Go Behind-the-Scenes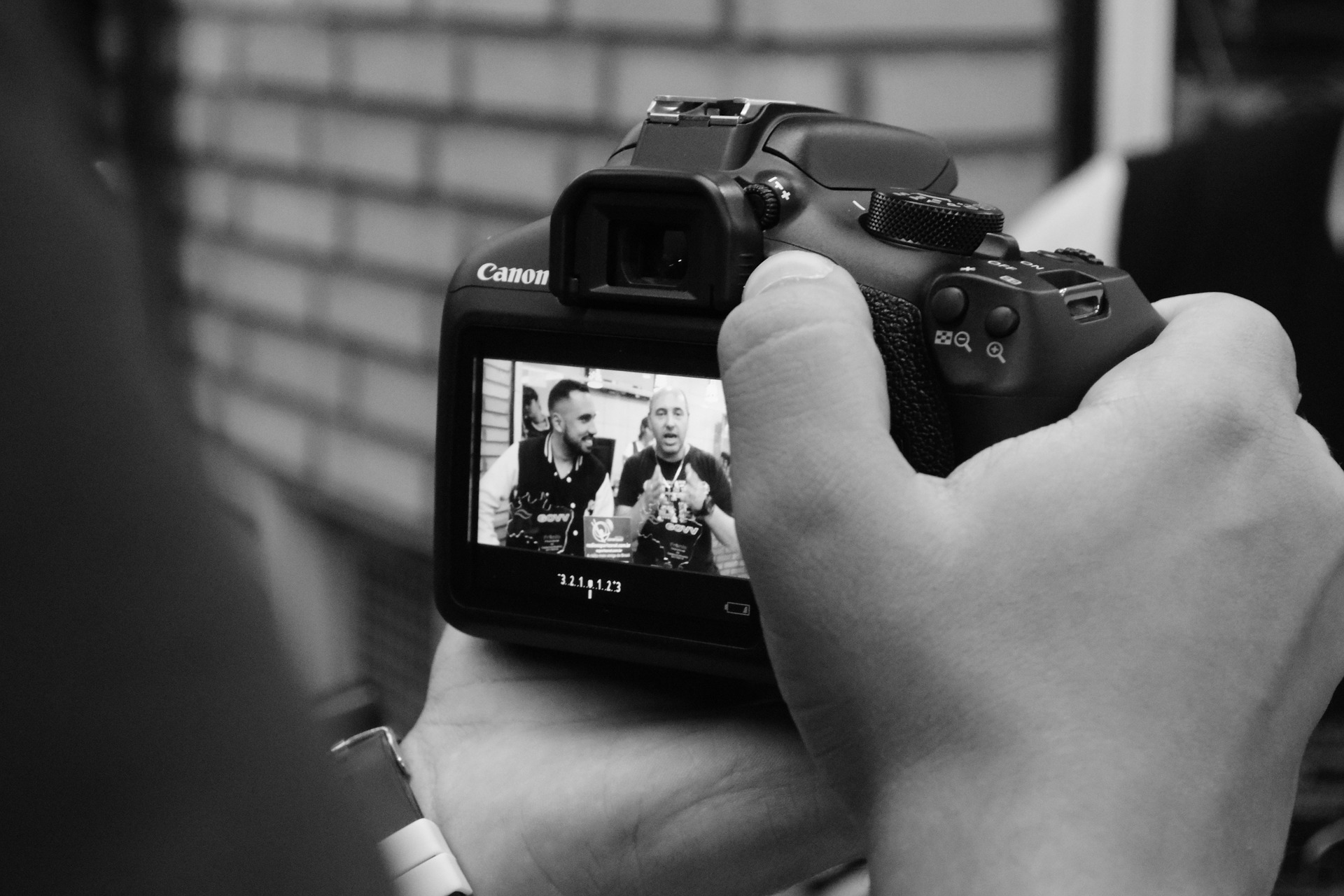 In my opinion, one of the best parts of purchasing your favorite movie on Blu-Ray or digital is that it often comes with extra content, like behind-the-scenes footage. It's really interesting to see what goes into making some of my favorite movies. Behind-the-scenes content helps people (including myself) to feel like they're getting something exclusive. This can be compared to being
let in on a secret no one else knows
. Who wouldn't want that? You can take this approach and apply it to your company's overall marketing strategy. In this blog post, we will discuss the benefits of creating behind-the-scenes content for your brand, some great examples, and what you shouldn't do.

Benefits of Going Behind-The-Scenes
If you think about it, most content that business share via social media could fall under the classification of behind-the-scenes content. However, it appears as if some companies just share new product information, a current sale going on, or a link to related industry content.
There's no "right" or "wrong" content to post for your brand, but you should consider making an effort to take people behind-the-scenes at your company. Not only will people get to know your brand better, but it will also help to humanize your brand and lead an increase in brand authenticity.
What do we mean by brand authenticity? People want to see open and honest communication about the products and services they use from brands they like. If you create content that is real, reliable, and respectful then people will have more of an emotional tie to your business.
Creating online content that takes people behind-the-scenes at your company will also lead to an increase in overall transparency. In fact, consumers are essentially demanding more transparency from companies. 9 out of 10 consumers said they will stop purchasing from brands that lack transparency.
While that form of transparency generally relates to business practices, creating engaging content that takes people behind-the-scenes will help you to be more transparent with your ideal customers and increase your overall authenticity.
Where Does Video Content Fit in Here?
So, what type of content should you create in order to take people behind-the-scenes? You could do a few photos, but your best bet will be to use engaging video content. Video content has so many benefits. This includes (but isn't limited to) reaching a wider audience, boosting SEO, and increasing customer satisfaction.
Since video content does such a great job at conveying particular emotions, it's a no brainer that you'll want to incorporate this into your marketing efforts. Especially since video on social media today is so important to have, you don't want to miss out on this. More people watch content on mobile devices than ever, and 92% of mobile video consumers share video content with others.
You can create a vlog-style content (video blog) for your business to show the inner workings of your business. Do a walk-through video if you have a facility to show off. Consider letting all employees, not just those who are customer-facing, to create a "day in the life" video to show off what they do every day. Does your company hold an annual chili cook-off? Create a Food Network style video to show off this event.
When it comes to creating behind-the-scenes video content, there's a lot you can do. Make sure to syndicate these videos everywhere to get all the added benefits of creating video content.
Behind-the-Scenes Examples
Here are some examples of different ways to create behind-the-scenes content. While some of these examples may not directly relate to the industry in which you operate in, you can take the overall concepts and adapt them to your brand.
What Not to Do
Overall, you need to be different and unique when it comes to creating content for your various social media channels. That same principle applies when creating behind-the-scenes content for your business. If you do all the same things as your competitors, then what's the point? Use your unique selling proposition to differentiate yourself from the noise that's out there.
Do your best to not rely on pictures from a company picnic, group shots from a day of service for the community, or poor quality images of one of your managers giving a presentation. Not only does low quality content hurt your appearance, but there's a good chance that no one will care. Without context, even the most brand-loyal folks out there will pass by.
It's great to go behind-the-scenes to show off the creation of a new product or service because it increases transparency. When doing this, however, there are a few things you will want to avoid showing. Don't let current customer/client information slip out. Especially if you're in the medical or financial sectors – transparent is great, but some information cannot be shared.
Conclusion 
Creating engaging video content that takes people behind-the-scenes at your company is something you should consider doing. It comes with the various benefits that come with executing a video marketing strategy. And it helps to increase your transparency with people, make your brand more authentic, and tell a story that engages your audience.
The examples listed above are only a handful of ways you can use this form of content. Take what makes your brand unique, inject some personality into your videos, and give people a reason to care about the content your company produces.
Do you want more video content ideas? Check out our blog post 25 Ideas for Video Marketing Content content for an extensive list of ideas and breakouts on many of the specific topics.
We hope you found this information helpful.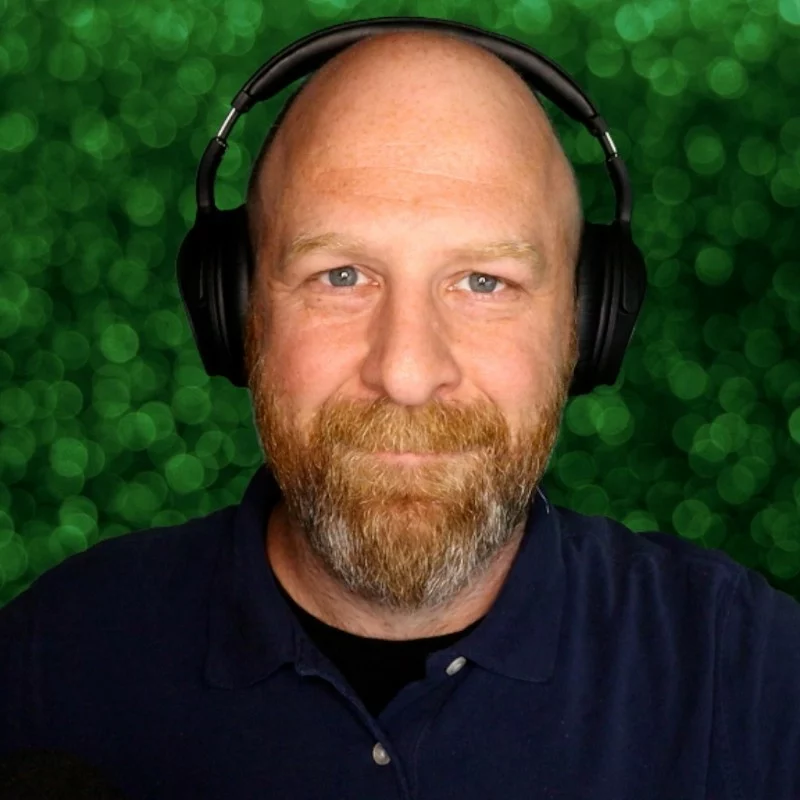 Neil K Carroll
Owner
Experienced creative professional with a love for breakfast sandwiches and a strong disdain for grinders.
Unlocking Your Ability to Create Powerful, Professional Video Content
If you had to create an engaging, professional video for your business today, could you pull it off? If you're like many consultants and other business professionals, you'd probably feel completely overwhelmed. Even finding a starting point might seem impossible. And that's frustrating, because you know if you want to grow your business, video is an essential part of your marketing, sales, and communications strategies.
What you don't know, though, is how to easily create videos that:
❓ Strengthen your brand
❓ Establish your authority, and
❓ Make people want to do business with you.
That's the problem we help solve. We have created the vidwheel Creator Network,  a community where entrepreneurs and consultants representing all industries can come together to master the simple steps to stabilize and grow your business through video. From strategy to audio and lighting, staging, preparation, to feeling 100% natural in front of the camera, here's where you can learn it all. I created the vidwheel Creator Network as a supportive, energizing place to learn, share feedback, and grow alongside a community of professionals a lot like you!
Our affordable membership package even includes a done-for-you equipment kit. A video studio-in-a-box for your home or office. We've curated these kits for simplicity, versatility, and video creation power. No guesswork. No bins full of equipment you bought but didn't need.
It's the trifecta of video mastery:
✅ Right training
✅ Right equipment
✅ Right community
That's the kind of ease I wish I had when I started my own small business.
If this sounds like what you've been looking for, please take a moment to check out the vidwheel Creator Network.