Best Practices for Video Marketing on LinkedIn
There is a very good chance that those in a professional work environment use LinkedIn in some capacity. Sure – you don't share fun recipes on LinkedIn like you can on Facebook, nor do you share memes you may only see on Twitter – but LinkedIn is still a great place for making professional connections.
Not to mention, it's a great place for your business to help generate more leads. That's especially true when it comes to performing some B2B marketing.
In this blog post, we will discuss some best practices when it comes to video marketing on LinkedIn. Following these will help you to achieve your video marketing goals.

Personal Brand or Business Brand?
LinkedIn is an interesting place to be for B2B marketers. With access to profiles of people from all type of industries, you can make a lot of connections to a wide array of people.
That being said, when it comes to your video marketing efforts on LinkedIn, you'll want to identify if you'll be using a personal page or a business page to achieve your goals. It probably makes the most sense to use your business page, but there's probably a chance that you have more "connections" on your personal page than there are people who "follow" your business page.
Your goals and type of content you plan to create (which we'll get into in the next section) will dictate this. If you're sharing company updates and want to grow your business page, then that's probably where your video content should live. If you're looking to build up your personal brand with video marketing on LinkedIn, then post on your personal page.
This is just a small prerequisite we wanted to address before moving forward. 
Create Valuable Content
If you plan to use LinkedIn as an outlet for your video marketing efforts, then you're going to need some video content to post. Are you looking to educate or entertain? You can create a video that helps educate people on a particular topic, make a video tutorial, share some general information about your brand… the list goes on. If you need help coming up with an initial topic, we have a blog on that you can check out.
Target Your Audience
Once you figure out what your video is going to be about, then you need to think about who exactly your target demographic is. Remember, LinkedIn isn't like Facebook or Twitter, so the way you formulate a message on LinkedIn is going to be different than other platforms. Fear not, because you can still use emotion and your unique personality to get your message across through video. Knowing who your target demographic is on LinkedIn will allow you to create a message that speaks directly to them. That way, your video content can have more of an impact.
Keep Them Short
Generally speaking, attention spans on social media are short. The statistic for this is always changing and varies based on the source, but at the time of publication, it's estimated that people have an attention span of about eight seconds. That's like… nothing. A good rule of thumb is to keep your videos short, sweet and to the point. There is something to be said about having longer videos for more dwell time, but that's a topic for another day.
If you shoot and edit a video and it ends up being long, you can break it up into smaller bite-sized chunks. That way, you'll have more video content to share and people will be more likely to watch your shorter video.
Native Video or Post a YouTube Link?
This is a little bit of a gray area when it comes to posting and optimizing your video on LinkedIn. Where you choose to host your video may depend on your overall video marketing strategy, digital funnels already set in place and if you plan to track information/perform lead generation.
Native Video
A native video for businesses on social media platforms may not seem like a radical idea, but for LinkedIn, it's still kinda new (at the time of writing this blog). That being said, you're going to have to make the decision of posting your videos natively to LinkedIn or sharing something like a YouTube link.
If you choose to post your videos natively, you may end up getting from preferential treatment from LinkedIn's algorithm. It appears that LinkedIn prefers users to post video content natively to their site, but that isn't necessarily confirmed. With native video on LinkedIn, you can add closed captions, change the thumbnail image and it will autoplay as people scroll by. We have an entire post dedicated to optimized videos specifically for LinkedIn if you're interested.
YouTube Link
If you choose to just share a YouTube link, that's fine. However, you'll lose out of some customization features and the video will not autoplay as people scroll on by, You just have to stop scrolling for a moment and click the play button. Posting video natively will give you insights as to who is watching (from a business page), unlike just sharing a YouTube link.
Engagement, Sharing, and Posting
If you post a video but no one watches, then did you really post a video? Driving engagement for any form of marketing is critical, so the same goes for video content.
A great way to drive engagement is simply to ask people from your business (or close to you) to share the video on their personal accounts. The more engagement your video post gets, the more that tells LinkedIn your content is important. This, in turn, will help more people see your post.
You can also do some research into hashtags related to your industry or video topic. This is another way for people within your target demographic to see the content you have created. Just make sure you aren't overusing these – it'll come off as spam and it may not be directed towards the right people.
Lastly, try to experiment with posting different types of content all throughout the day. While this topic is about video marketing, you can share some ancillary content that ties in with your videos. The more engagement you're able to generate surrounding your content and brand, the more leads you'll be able to generate.

Conclusion
Just like any other type of marketing, video marketing on LinkedIn is no different in that you need a plan to share and promote your engaging content. You also need to know exactly what your goals are so you can effectively measure the performance of your marketing efforts.
Video marketing on LinkedIn boils down to that – if you have interesting, informative and engaging video content for your brand or business, you'll be able to carve out a spot for yourself within your particular industry.
That's not to say all videos posted on LinkedIn are going to be successful. Sure, "success" means many things to many people, but you need to have some thought and effort behind your video marketing tactics on LinkedIn.
Know your goals, determine the purpose of your video content, create engaging videos, share with your networks and post frequently. Make adjustments if you need to, and you should start to see some results.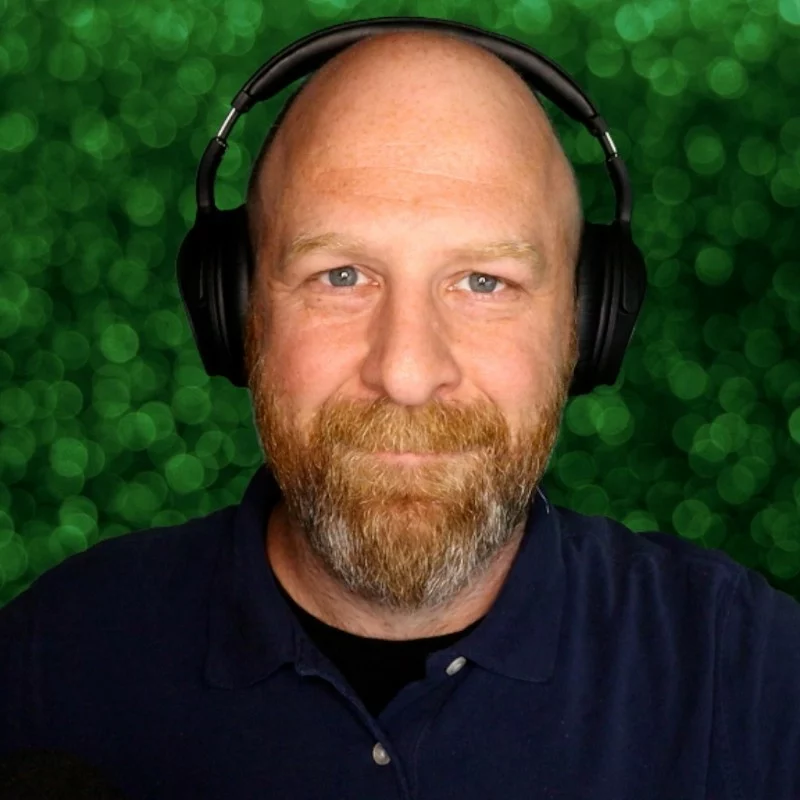 Neil K Carroll
Owner
I was your average small-town video guy, but when the pandemic hit, everything changed.
I ran a traditional video production agency with exclusively local clientele, a downtown studio, and a busy schedule. My days were long, travel frequent, and life as I knew it revolved around producing video content for my clients.
Then everything changed. Schools and daycares closed, my professional life was disrupted, and I found myself navigating a new path. It was one of uncertainty, with no end in sight and no destination obvious, but it demanded flexibility and resilience.
Unlocking Your Ability to Create Powerful, Professional Video Content
If you had to create an engaging, professional video for your business today, could you pull it off? If you're like many consultants and other business professionals, you'd probably feel completely overwhelmed. Even finding a starting point might seem impossible. And that's frustrating, because you know if you want to grow your business, video is an essential part of your marketing, sales, and communications strategies.
What you don't know, though, is how to easily create videos that:
❓ Strengthen your brand
❓ Establish your authority, and
❓ Make people want to do business with you.
That's the problem we help solve. We have created the vidwheel Creator Network,  a community where entrepreneurs and consultants representing all industries can come together to master the simple steps to stabilize and grow your business through video. From strategy to audio and lighting, staging, preparation, to feeling 100% natural in front of the camera, here's where you can learn it all. I created the vidwheel Creator Network as a supportive, energizing place to learn, share feedback, and grow alongside a community of professionals a lot like you!
Our affordable membership package even includes a done-for-you equipment kit. A video studio-in-a-box for your home or office. We've curated these kits for simplicity, versatility, and video creation power. No guesswork. No bins full of equipment you bought but didn't need.
It's the trifecta of video mastery:
✅ Right training
✅ Right equipment
✅ Right community
That's the kind of ease I wish I had when I started my own small business.
If this sounds like what you've been looking for, please take a moment to check out the vidwheel Creator Network.