Best Practices for Video Marketing on YouTube
I'm not even going to make a joke about people in our current digital age being unaware of YouTube. It may be challenging for some to think of a time before YouTube. Even though there are other places people can venture to for video content, YouTube has exploded to have over 1 billion (1,000,000,000) users. Saying "that's a lot" doesn't even scratch the surface.

YouTube is home to cute animal videos, cooking tutorials, music videos and so much more. But you're either a video marketing professional, work for an ad agency or serve as an in-house marketing specialist for a particular company – that means you can't post professional videos to YouTube and see results…. Right?
That statement is false. YouTube can serve as one of the outlets in which your video marketing content lives, breaths and attracts leads. Whether you're running paid pre-roll ads or building out an organic video marketing funnel, you should not look past this platform.
In this blog post, we'll discuss some best practices to keep in mind when it comes to video marketing on YouTube.
Remember to Look at Metadata & Descriptions
The metadata surrounding video marketing on YouTube, or really any form of online marketing, can get pretty buzz-wordy pretty fast. Some marketing professionals love this type of information, while some others don't.
That's cool – but you should still have a basic understanding of how metadata on YouTube can play a role in the effectiveness of your video marketing efforts. You don't need to have millions of views to be successful, but you at least need your target audience to see your content.
Title
The title of your video is often times the first thing people see. At the very least, people are looking for a title to match their search criteria. Your title should be appropriate and true to what the actual content of your video is about. Do your best to make the title engaging so you can more easily hook people into watching your video.
You're also going to want to do some keyword research so you're able to be specific to your product or service offer, while also keeping in mind what your target audience will be searching for. At this point in time, you might have to get creative with your search terms since the competition is intense.
Description
The character limit for video descriptions on YouTube is pretty high, so you won't have to worry about maxing it out. That being said, you're going to want to put as much information in the description as you can, while not coming off as robotic (or like spam content).
Do your best to not include links to your website, social media or affiliate links in the beginning of your description. Why? YouTube uses your description to figure out what the content of your video is actually about. Since YouTube is the second largest search engine in the world, a well crafted description will help your content be seen by your target audience.
The first 2 to 3 sentences in your descriptions should include some of the keywords you're looking to rank for or have your target audience search for. After that, summarize and highlight what your video is going to be covering. Then, you can include links to your website and social media channels.
Backlinko has an in-depth guide on crafting an engaging description for your video content on YouTube. These best practices will help you to rank higher in search while achieving your video marketing goals using YouTube.
Tags/Keywords
The tags in your video help YouTube to relate your video to other videos on the platform. You know the sidebar where you can see related videos? Tags help you videos show up there, as well as in normal search. This is just another valuable opportunity to help YouTube figure out what your video is about.
The first few tags you use should be the keywords you're looking to rank for. The following tags should be of a related topic. Be as specific as you can. If you bombard the tag section with a lot of keywords, you may not show up in search like you'd hope for.
Caption File/Transcripts
YouTube will automatically generate caption files for a video you upload. That's an okay practice, but we recommend to use something else. Services like Rev and Trint exist and do a great job (and they're super affordable).
Having a caption file and transcript helps both you and people watching your video. For the viewers, it helps people to see what the spoken dialogue is about. This helps with those viewers with hearing issues, or if your speaker doesn't properly annunciate certain words. For you, as the content creator/video marketer, it gives you another opportunity to identify keywords you'd like to potentially rank for. In turn, you can use those in your title, description and tags.
Custom Thumbnails
In addition to your title and first few lines of your description, the thumbnail image you choose will have an impact on whether or not people click on your video. If you're investing in video marketing, then you definitely need to take the time and put some effort in here. Why have an awesome video with a bad thumbnail image?
Before you're able to set a custom thumbnail, you'll need to verify your YouTube account. It's a simple process, so make sure to do it before you forget.
Your custom thumbnail image should be the size of 1280×720 and highlight what your video is going to be about. Don't crowd the image with a lot of text. Try not to exceed 30 characters. The design preference/layout may depend on your personal or brand styles. You can do a search for related videos to see what the competition is doing and make adjustments to stand out from the crowd. If you're not a designer (and don't work with a graphic designer), you can use some simple online tools to come up with something pretty quickly.
Here is another good option with a deeper dive into the nuts and bolts of creating a YouTube thumbnail.
Conclusion
There's a lot that goes into creating, uploading and optimizing videos for your video marketing efforts on YouTube. It is a fair amount of work, but it doesn't have to be a daunting task. The more times you do this, the easier the process will become. Once everything is in place, you'll be able to achieve your video marketing goals.
Whether you're a large or small business, everyone can benefit from executing an effective video marketing strategy on YouTube. It can help lead to more brand awareness and generate more leads. You can always partner with a local video marketing company who has the skillset to produce and execute on something like this.
We hope you found this information about the best practices for video marketing on YouTube useful.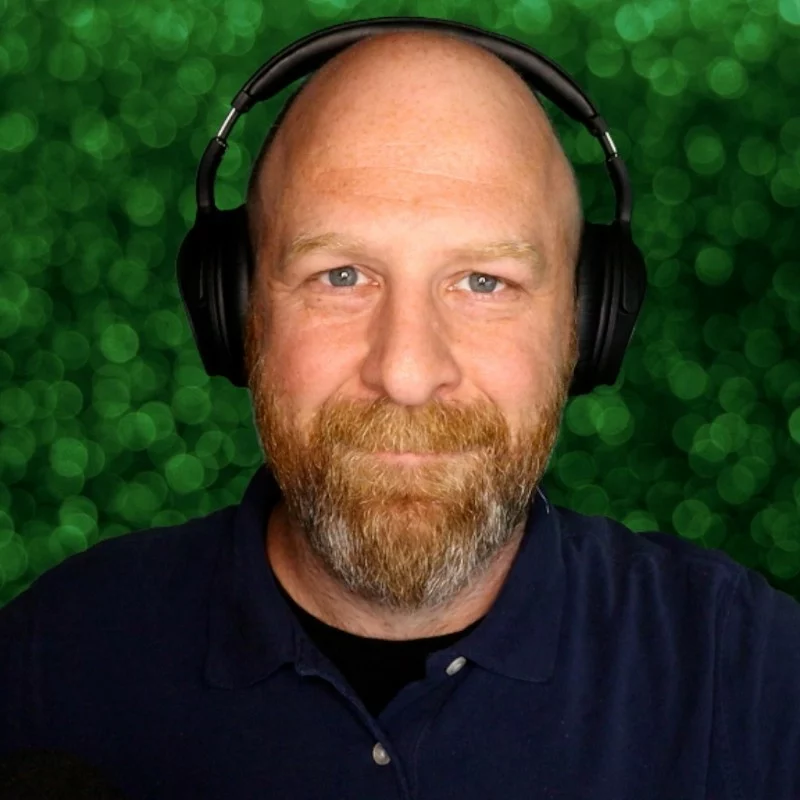 Neil K Carroll
Owner
Experienced creative professional with a love for breakfast sandwiches and a strong disdain for grinders.
Unlocking Your Ability to Create Powerful, Professional Video Content
If you had to create an engaging, professional video for your business today, could you pull it off? If you're like many consultants and other business professionals, you'd probably feel completely overwhelmed. Even finding a starting point might seem impossible. And that's frustrating, because you know if you want to grow your business, video is an essential part of your marketing, sales, and communications strategies.
What you don't know, though, is how to easily create videos that:
❓ Strengthen your brand
❓ Establish your authority, and
❓ Make people want to do business with you.
That's the problem we help solve. We have created the vidwheel Creator Network,  a community where entrepreneurs and consultants representing all industries can come together to master the simple steps to stabilize and grow your business through video. From strategy to audio and lighting, staging, preparation, to feeling 100% natural in front of the camera, here's where you can learn it all. I created the vidwheel Creator Network as a supportive, energizing place to learn, share feedback, and grow alongside a community of professionals a lot like you!
Our affordable membership package even includes a done-for-you equipment kit. A video studio-in-a-box for your home or office. We've curated these kits for simplicity, versatility, and video creation power. No guesswork. No bins full of equipment you bought but didn't need.
It's the trifecta of video mastery:
✅ Right training
✅ Right equipment
✅ Right community
That's the kind of ease I wish I had when I started my own small business.
If this sounds like what you've been looking for, please take a moment to check out the vidwheel Creator Network.