How to Announce Something Big with Video Content
Your company has some really exciting news they want to share with the world. Something big for your company is about to happen. All hands are on deck. Sales, creative, marketing, and customer service are all on standby waiting for direction. Should you announce something big with video?
Spilling the beans on this announcement via a single tweet isn't going to cut it. A one-off Facebook post isn't going to have the impact this announcement needs. LinkedIn might not be a bad place, but another test-post is just going to get lost in the noise. You need an announcement video.
Using video content to share your company's next big announcement is the way to go. Video is an easily shareable form of content and it helps to convey specific emotions to your audience. Not to mention, this will help to build some hype and buzz for your business.
In this blog post, we will discuss how your business can use video to make your next company announcement a success.

 What Are You Announcing?
Before you get started with creating a video announcement, you need to actually know what you plan to announce. Are you coming out with a new product? Is this an update to an existing product? What kind of growth or expansion is your business going through? Is there a new service offering you want to share with your customers? What you plan to announce will dictate the type of video you end up creating.
If you're announcing a new product, then a product or feature video most likely will be the best way to go. You can try something like a talking-head video accompanied with motion graphics. Better yet – if you're coming is announcing a growth expansion, you may consider using testimonials from people you frequently do business with.
Take what makes your business unique and incorporate that into the video (or series of videos) you plan to create for this announcement. Be creative and have fun with it. Don't be afraid to think outside the box and do something unique.
If you need help coming up with the kind of video you'd like to create, then you should check out our blog post on 25 Ideas for Video Marketing Content.
Video Production
Once you determine exactly what you'll be announcing, then you can get into more of the nuts-and-bolts of things. Generally speaking, the level of involvement this announcement video will have will depend on the format you choose.  However, the general principles of video production will still apply here.
Before the cameras start to roll, make sure you plan everything out. If your video is a testimonial, lock in your location and the people you'd like to feature on camera. Product or feature video? Make sure you know the various aspects that need to be captured on camera. If you're doing something funny or dramatic, then ensure your script is ready to go.
While you and your business are excited about this announcement, just remember that the whole point of this is to share that exciting announcement with the world. Make sure you do what you can to hook viewers within the first 5 to 10 seconds of your video. Otherwise, you may not be able to hold their attention throughout the whole thing.
Where to Share
All you need to do is post this video directly to Facebook and call it a day. Then you're done. That's it.
Just kidding.
Work closely with your marketing or PR department to develop an effective strategy to execute your announcement video. Once you know the scale of the announcement you'd like to make, then you can figure out the best way to share this announcement video.
You may want to consider using the various social channels that your company is already active on. This can include Facebook, YouTube, Twitter, Instagram, and LinkedIn. Keep in mind that each platform has different requirements for how your video is going to be displayed.
Facebook has come a long way when it comes to their native video content. With Facebook, you can schedule a post in advance and have it go live on a particular time. The same goes for YouTube. When you upload a video to YouTube, you have the option to schedule it for the future. This helps to ensure that everything is being delivered at the best time according to your already existing marketing strategy.
You're able to post videos natively to Twitter, but it's your call if you want to do that or just share something like a YouTube link. This will depend on your type of business and how active you are on Twitter. If your company is in the B2B world, then LinkedIn would be a great place to share this video natively to the platform. Of the people that use LinkedIn, 40 million of them are decision makers for their company.
If your company has a presence on Instagram, then you can have some fun here. Instagram is basically an all visual medium, so you'll need to be visually appealing to hook someone's attention. A video post to your profile can be anywhere from 30-60 seconds. With their carousel feature, you can share 10 images/videos in one post. So in theory, you can share a max of 10 minutes of video content. For more information about Instagram stories and IGTV, check out this post.

Conclusion
Since video is such a powerful marketing tool, you know that you need to use it to share your newest company announcement. It'll be a great way to get others excited about what's to come.
Once you figure out what exactly you'll be announcing, then you can figure out the kind of video to best tell that story. Is it a testimonial, a talking-head video, or a skit? That's up to you. After you make your video, use all of your social channels available to ensure your target audience gets to interact with it. If someone likes your Facebook page or follows your company on LinkedIn, then there's a good chance they want to hear about this announcement.
Do you want more video content ideas? Check out our blog post 25 Ideas for Video Marketing Content content for an extensive list of ideas and breakouts on many of the specific topics.
Thank you for reading this blog post. We hope you found this information useful and that you'll be able to use it for your next big announcement.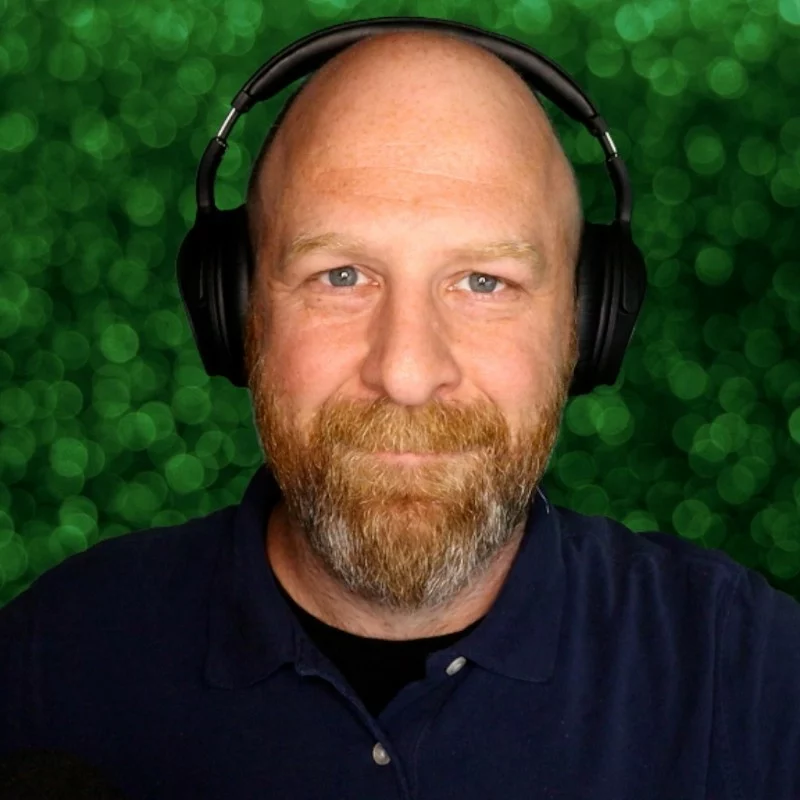 Neil K Carroll
Owner
I was your average small-town video guy, but when the pandemic hit, everything changed.
I ran a traditional video production agency with exclusively local clientele, a downtown studio, and a busy schedule. My days were long, travel frequent, and life as I knew it revolved around producing video content for my clients.
Then everything changed. Schools and daycares closed, my professional life was disrupted, and I found myself navigating a new path. It was one of uncertainty, with no end in sight and no destination obvious, but it demanded flexibility and resilience.
Unlocking Your Ability to Create Powerful, Professional Video Content
If you had to create an engaging, professional video for your business today, could you pull it off? If you're like many consultants and other business professionals, you'd probably feel completely overwhelmed. Even finding a starting point might seem impossible. And that's frustrating, because you know if you want to grow your business, video is an essential part of your marketing, sales, and communications strategies.
What you don't know, though, is how to easily create videos that:
❓ Strengthen your brand
❓ Establish your authority, and
❓ Make people want to do business with you.
That's the problem we help solve. We have created the vidwheel Creator Network,  a community where entrepreneurs and consultants representing all industries can come together to master the simple steps to stabilize and grow your business through video. From strategy to audio and lighting, staging, preparation, to feeling 100% natural in front of the camera, here's where you can learn it all. I created the vidwheel Creator Network as a supportive, energizing place to learn, share feedback, and grow alongside a community of professionals a lot like you!
Our affordable membership package even includes a done-for-you equipment kit. A video studio-in-a-box for your home or office. We've curated these kits for simplicity, versatility, and video creation power. No guesswork. No bins full of equipment you bought but didn't need.
It's the trifecta of video mastery:
✅ Right training
✅ Right equipment
✅ Right community
That's the kind of ease I wish I had when I started my own small business.
If this sounds like what you've been looking for, please take a moment to check out the vidwheel Creator Network.