Why Google Loves Video Content
Google Loves Video Content
It's not your imagination. Google loves video content. In fact, Google loves video more than your 2000-word articles. There's a simple reason why: Consumers like video content more than your 2000-word blog posts. Many marketers make the mistake of not connecting that everything Google does is done to help optimize search results for the end user. Rather than fighting the changes in Google's ranking system, marketers should really be looking towards these changes. Changing customer behaviors can help you to understand the changing approaches that Google takes to better answer the call for content, and right now, Google loves video content.

If you place a video on the landing page of your site, you're about 53% are likely to rank on the first page of Google. What's more, by incorporating a video onto one of your pages, you'll raise your conversion rate (on average) by about 80%. If you add a video to an email, your click-through rates will improve dramatically. If you add a video to your social media account, it's around 1200% more likely to be shared compared to text or link-based content.
All of this is because consumers are demanding more video content, and Google is responding. Here are some other reasons why Google is trying to tell marketers that video is a huge deal:
Incorporate Video
If you have a blog post that incorporates a video, you are three times more likely to attract inbound links compared to posting a blog post without any video content. These incoming links will boost your SEO even further, which will give a signal to Google that your site deserves to rank higher. On that note, here is a Neil Patel video on that very subject (and more SEO tips):
Get People to Stick Around
People will stick around longer if they see a video that interests them. When it comes to ranking a website, Google always looks at the average length of time visitors spend on your website when choosing where to position you in the search results. The longer people stick around, the better your site will rank.
Use Transcripts
Transcripts are filled with keywords. If you aren't transcribing your video content, you are missing out on a tremendous opportunity to incorporate keywords into your next piece of content. Whenever you upload a video, you should include a complete video transcript. This transcript will be indexed by Google, which will in turn highlight the keywords found within it and link back to your webpage. Google's process by itself will help boost your ranking as it tells Google that your video is relevant to what your site is offering.
Search Engine Boost
You get to tap into the two largest search engines in the world at once. Everyone knows Google is the world's most popular search engine. Did you know that YouTube is the second largest, and growing all the time? Every single minute of the day, more than 100 hours of video content is uploaded onto YouTube. If you produce good content, people will click through to your site or channel where they can find more, and that will boost your SEO.
Make It Easy to Share
Video is a super shareable form of content. People who see videos on social media channels are way more likely to like and share with it than they are a plain text post. Every time someone shares your video, that creates a new backlink. The more backlinks you have, the higher you'll rank in Google.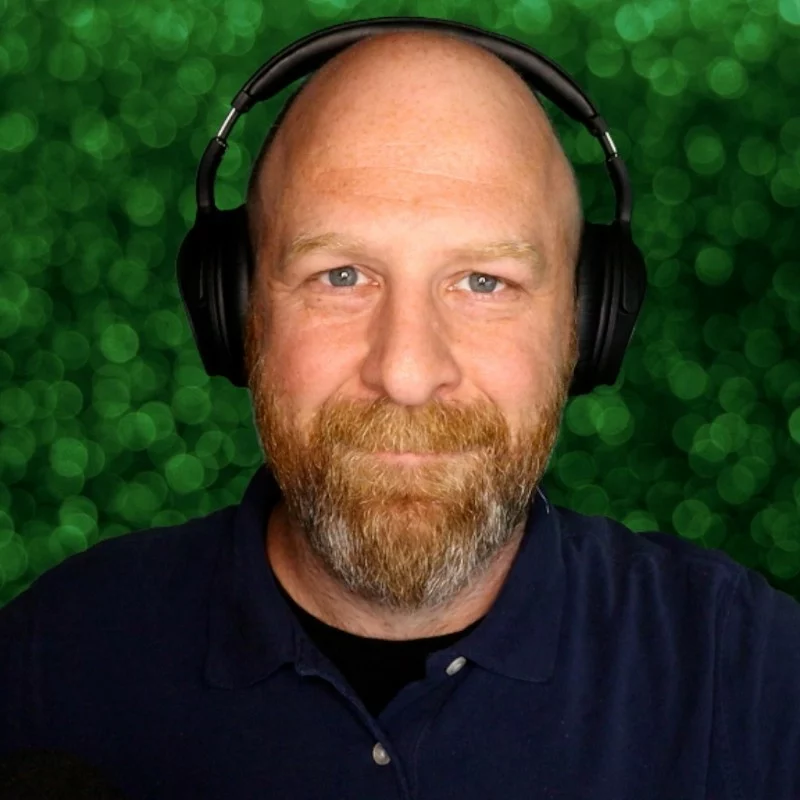 Neil K Carroll
Owner
I was your average small-town video guy, but when the pandemic hit, everything changed.
I ran a traditional video production agency with exclusively local clientele, a downtown studio, and a busy schedule. My days were long, travel frequent, and life as I knew it revolved around producing video content for my clients.
Then everything changed. Schools and daycares closed, my professional life was disrupted, and I found myself navigating a new path. It was one of uncertainty, with no end in sight and no destination obvious, but it demanded flexibility and resilience.
Unlocking Your Ability to Create Powerful, Professional Video Content
If you had to create an engaging, professional video for your business today, could you pull it off? If you're like many consultants and other business professionals, you'd probably feel completely overwhelmed. Even finding a starting point might seem impossible. And that's frustrating, because you know if you want to grow your business, video is an essential part of your marketing, sales, and communications strategies.
What you don't know, though, is how to easily create videos that:
❓ Strengthen your brand
❓ Establish your authority, and
❓ Make people want to do business with you.
That's the problem we help solve. We have created the vidwheel Creator Network,  a community where entrepreneurs and consultants representing all industries can come together to master the simple steps to stabilize and grow your business through video. From strategy to audio and lighting, staging, preparation, to feeling 100% natural in front of the camera, here's where you can learn it all. I created the vidwheel Creator Network as a supportive, energizing place to learn, share feedback, and grow alongside a community of professionals a lot like you!
Our affordable membership package even includes a done-for-you equipment kit. A video studio-in-a-box for your home or office. We've curated these kits for simplicity, versatility, and video creation power. No guesswork. No bins full of equipment you bought but didn't need.
It's the trifecta of video mastery:
✅ Right training
✅ Right equipment
✅ Right community
That's the kind of ease I wish I had when I started my own small business.
If this sounds like what you've been looking for, please take a moment to check out the vidwheel Creator Network.