Best Practices for Video Content Marketing
It Needs To Be High-Quality
The biggest mistake businesses make when they go about video content marketing is just throwing together a piece of video content and calling it good. Your video needs to be professional and high-quality above all else. The effort you put into making your video will be reflective to customers about how much effort goes into your product and business. The internet does have a place for selfie-style videos, especially if your brand tone is one of a small, friendly business who wants to get face-to-face with customers, but for most companies, you'll be better suited with professional video production.
The definition of "professional" will depend upon your industry, company size, and the tone you are trying to portray. For instance, a sporting goods company who wants to be fun and edgy will be focused more on humor and demonstrations than a baking company who wants to portray a sweet, family-owned cake shop. The style of your video (and brand) will dictate what sort of recording setup you use.
You might record some content introducing your company right from your main office, or you might want to take it a step further and use a crisp white background so that you can create a professional product demonstration.
Whatever you choose, keep that style consistent going forward. Think of your videos as you would any part of your brand. Consistency is key.  And, no matter what, there is no excuse for having poor quality sound, lighting, or images. Even a laidback skate shop advertisement needs to be recorded in clear HD with a proper audio setup so that your viewers can be engaged and follow along with ease.
When in doubt, consider outsourcing your video production. There are a lot of great companies focused specifically on producing great video.
It Needs To Be Relevant
Your users are busy people, and they're not going to give their time to just any video that pops up in front of them. Your content needs to be relevant to what they want, which is when targeting really comes into play. Before you launch any marketing campaign, you need to have a clear understanding of who you're speaking to; your target market. What interests do they have? What age group are they in? Where are they located?
If you don't narrow down these aspects to specifics, you're going to end up with a broad of an audience that can result in poor or mixed results. You not only have to know who you're making your video for but also where they'll be watching it. Keep your customer in mind during every step of the production process and ask yourself: What do they want to know? How should I tell it to them?
It Needs To Be Short
Very few businesses have users so engaged with their company that they're willing to sit through an hour worth of video content. Most people won't even watch a 15-minute video all the way through. Typically, 2-5 minutes is the sweet spot for interviews, product demonstrations, and behind-the-scenes type content, and 1-2 minutes is all you need for promo videos, testimonials, and other more direct content marketing pieces. You can stretch these numbers if you are going very in-depth, but the longer your content gets, the more you increase the chances of users scrubbing through it to skip to the "good parts".
The best way to avoid this is to take your video topic, decide what exactly you want to cover, and then break that down into a few different videos (and viola more video content!). If you have a set of topics that all need to be covered at once, make sure that the intro to the video is short and tells the user exactly what you're going to cover. Remove the fluff and get right to the point so that users stay engaged and don't feel like you're wasting their time.
It Needs To Be Streamlined
Speaking of intros, no one wants to sit through a 10+ second logo intro before they watch your video. In many cases, it is best to have a video open directly to the content that you are presenting rather than tagging a logo intro onto the front of the video. If you do use any intro, keep it short or try putting the speaker first with a short spoken introduction and then slot in the logo animation. For instance, a how-to video about how to use your new glitter stickers might start with a line from your presenter saying: "Hi, I'm Kathy! Today I'll be showing you how to…" Then your short (<5 seconds) logo intro can be added in, and then get right to the "good parts."
If a user clicks "play" and they're not engaged within the first few seconds, they're not going to stick around for long.
https://www.youtube.com/watch?v=ecqh_0V60og
Smarter Business Through Video.
vidwheel LLC is focused on unlocking your ability to create powerful, professional video.

Are you looking to generate more leads? Or maybe better leads? Could your sales team use some modern help demonstrating your product, developing relationships, and closing deals? Would you like to efficiently recruit and train top talent? Or perhaps you'd like to show the world who you really are, reinforce your culture, and expand your brand?

Video can do that. And we can help.

Some companies help with strategy and planning. Some companies produce video. And some companies help distribute video for outreach purposes. We can help you do all three at vidwheel LLC.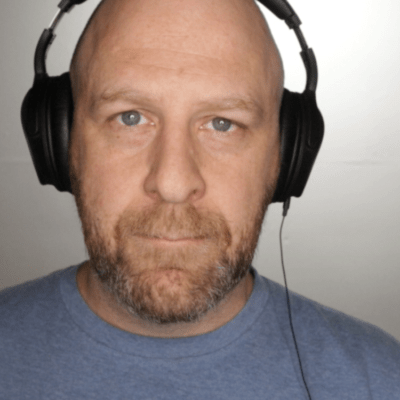 Neil K Carroll
Owner
Experienced creative professional with a love for breakfast sandwiches and a strong disdain for grinders.