5 Video Marketing Tips That You Can Start Using Today
More than 93% of marketers are already using video marketing as part of their digital strategy for communication and sales. If you happen to fall into the 7% of people who don't, these video marketing tips might help you change that.
#1 Make Subscribing An Easy Choice
The first of the video marketing tips is to make things easy. When you want a user to do something to benefit your business, you need to make accomplishing that task a very easy and obvious one. Every hoop they have to jump through or extra click required to actually do it, you're going to have fewer and fewer viewers accomplishing your task. This is why you should make subscribing to your channel a super easy thing to do, and you should also keep it at the front of their mind.
When a person subscribes to your channel, that's yet another person who your new videos can reach with ease and without you having to spend time and money marketing your video just to put it in front of them. This is why you need to have a downhill path to the subscription button and not an uphill one. Simply asking viewers to subscribe will help speed up the growth of your channel.

#2 Optimize for YouTube
While you should be posting your video content elsewhere on the web as well, YouTube is likely going to be your go-to for your video publishing efforts, and it should also set the standard. You should optimize every video you make for publication on YouTube, both technically and stylistically.
The pre-production process of creating a video is just as important as the post-production process. When it comes to style, you need to introduce the topic of your view early and point out any call-to-action that is present in the video. When it comes to the technical side of things, you need to focus on video SEO to ensure your video stands a chance to rank in the competitive environment that is YouTube. This means choosing keywords wisely, and using the description to the fullest extent.
#3 Make Your Content Free
One of the quickest ways to build your channel up is to make your content free for viewers. Monetizing with ads can be appropriate in some instances, but you also want to offer free value on occasion without any hurdles (like watching a video ad before seeing your content or an ad pop-up) that may cause some viewers to immediately click back.
It can feel discouraging to be putting all that effort into making stellar video content and not make a cent off of it, but this is how you build up a channel that positions you as an authoritative and trustworthy figure in whatever niche you're operating in. Not everything has to be free going forward, but some of it definitely should be. Consider it a "sampling" of your paid products and services.
#4 Pay to Play
While there are free marketing tactics, if you want to gain significant exposure for your video content, you need to have a marketing budget and a strategy. Both YouTube and Facebook have an excellent system for advertisers to take advantage of. By paying to advertise your video content on one of these platforms, you're able to put your videos in front of a wide, relevant audience and start getting results right away and feedback and interaction with your paid placements can you a bump in organic views as well.
If you stick with only organic and free marketing methods, it will take much longer for you to begin getting clicks, views, and especially subscribers. Sometimes paying to get views on your content can be the perfect boost to kickstart their success. It leads to a snowball effect. The longer it takes your videos to start getting views, the longer it will take them to start ranking. It's a cycle. If you can get views early on, it will have a better long-term success rate as well.
#5 Syndicate Everywhere You Can
You can't just publish a video and expect to get views. Spending lots of time syndicating your video content on multiple channels is essential to its success. Be sure  Whenever you write something related to a video you have finished, embed the video or link out to it to encourage views. These backlinks will also improve the video's ranking overtime. Share it on Digg, StumbleUpon, and Reddit if it can provide value to the people present in the groups you are sharing it with.

That will do it for our 5 video marketing tips that you can start using today. If you want to dig even deeper into your video marketing campaign, download The Video Marketing Strategy Blueprint (PDF). It is a quick, actionable guide to refining your video marketing strategy.
Unlocking Your Ability to Create Powerful, Professional Video Content
If you had to create an engaging, professional video for your business today, could you pull it off? If you're like many consultants and other business professionals, you'd probably feel completely overwhelmed. Even finding a starting point might seem impossible. And that's frustrating, because you know if you want to grow your business, video is an essential part of your marketing, sales, and communications strategies.
What you don't know, though, is how to easily create videos that:
❓ Strengthen your brand
❓ Establish your authority, and
❓ Make people want to do business with you.
That's the problem we help solve. We have created the vidwheel Creator Network,  a community where entrepreneurs and consultants representing all industries can come together to master the simple steps to stabilize and grow your business through video. From strategy to audio and lighting, staging, preparation, to feeling 100% natural in front of the camera, here's where you can learn it all. I created the vidwheel Creator Network as a supportive, energizing place to learn, share feedback, and grow alongside a community of professionals a lot like you!
Our affordable membership package even includes a done-for-you equipment kit. A video studio-in-a-box for your home or office. We've curated these kits for simplicity, versatility, and video creation power. No guesswork. No bins full of equipment you bought but didn't need.
It's the trifecta of video mastery:
✅ Right training
✅ Right equipment
✅ Right community
That's the kind of ease I wish I had when I started my own small business.
If this sounds like what you've been looking for, please take a moment to check out the vidwheel Creator Network.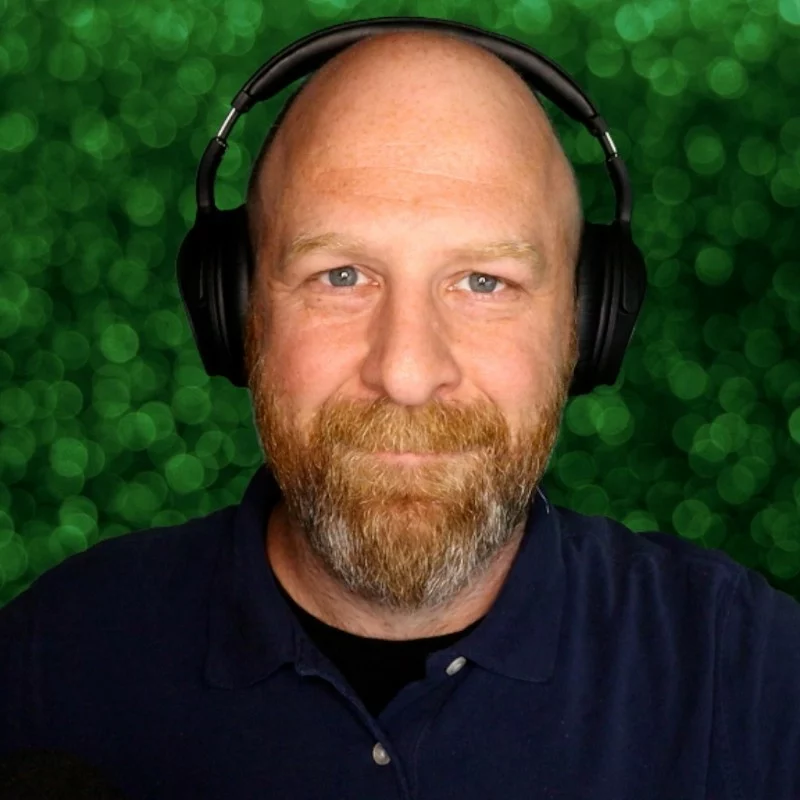 Neil K Carroll
Owner
I was your average small-town video guy, but when the pandemic hit, everything changed.
I ran a traditional video production agency with exclusively local clientele, a downtown studio, and a busy schedule. My days were long, travel frequent, and life as I knew it revolved around producing video content for my clients.
Then everything changed. Schools and daycares closed, my professional life was disrupted, and I found myself navigating a new path. It was one of uncertainty, with no end in sight and no destination obvious, but it demanded flexibility and resilience.