How to Create a Compelling Message to Convert Prospects Into Customers
Tim Fitzpatrick calls it a marketing playbook, a comprehensive guide that outlines the messaging and tone of your brand. It helps to ensure consistency and clarity across all marketing efforts, which is crucial for building brand recognition and resonating with your target audience.
In this post, we'll explore the tips and tools mentioned in a recent event transcript, where a marketing expert discussed the importance of creating a marketing playbook and how to implement it effectively within your business.
The Benefits of a Marketing Playbook
A marketing playbook is not just your marketing message playbook, it should infiltrate your entire company. It should be used in marketing, sales, and customer service to ensure that your message stays consistent and on-brand throughout all customer interactions. Without a playbook, businesses often struggle with disjointed messaging, which can confuse and turn off potential clients.
Creating Your Playbook
To create your marketing playbook, you'll need to start with a customer insight survey. This survey will help you gain a deeper understanding of your target audience, what they care about, and what motivates them to take action. The survey results will then inform the messaging and tone for your brand.
Next, you can use the Hemingway App to analyze your writing and make suggestions for how to make it clear and concise. This will ensure that your message is easily understood by your target audience.
Implementing Your Playbook
Your website is the first and most important place to implement your playbook. Everything you do from a marketing perspective should drive traffic to your website, so it's essential that your messaging is consistent and on-brand.
Other places to incorporate your playbook include:
Email marketing
Social media
Advertising
Sales presentations
Customer service interactions
It's important to not get overwhelmed by the list of places to implement your playbook. Break it down into smaller, manageable chunks and focus on completing each step one by one. The more you implement your playbook across your business, the more benefits you'll see from consistent messaging.
Marketing Rule of 7
Consistency and clarity are key in marketing. The marketing rule of 7 states that it takes at least seven impressions for your brand message to resonate with your target audience. If people receive a different message each time, it will never sink in, which is why a marketing playbook is so important.
Conclusion
In conclusion, a marketing playbook is an essential tool for any business looking to build a strong brand and reach their target audience. By creating a customer insight survey, using the Hemingway App to analyze your writing, and implementing your playbook across your entire company, you can ensure that your message stays consistent and on-brand. Don't get overwhelmed by the process, break it down into smaller chunks and focus on each step one by one.
For more information and resources on creating a marketing playbook, check out the slide deck and workshop recording mentioned in the event transcript by visiting the link provided.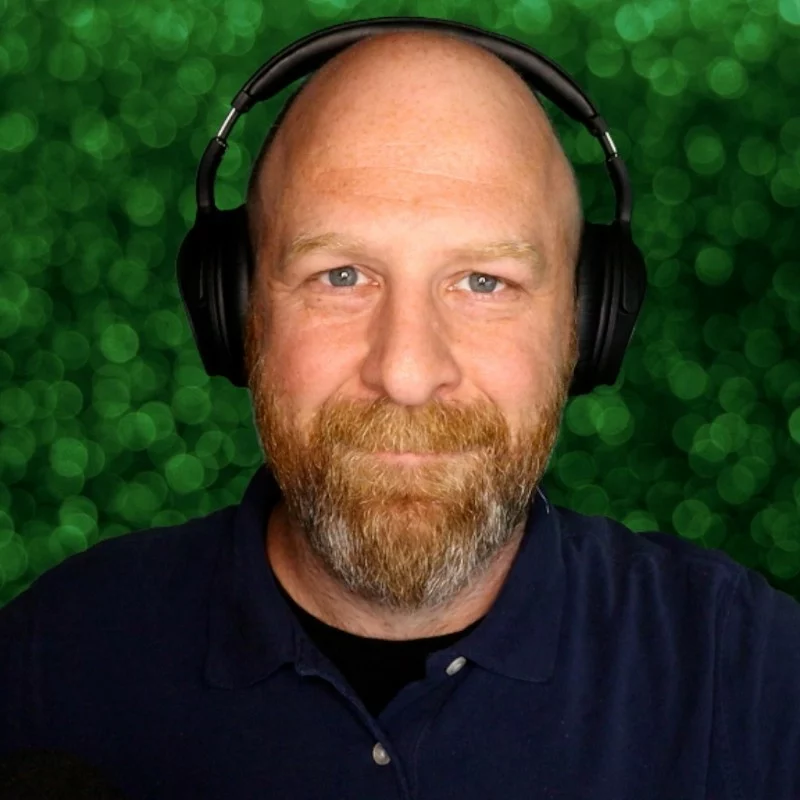 Neil K Carroll
Owner
Experienced creative professional with a love for breakfast sandwiches and a strong disdain for grinders.
Unlocking Your Ability to Create Powerful, Professional Video Content
If you had to create an engaging, professional video for your business today, could you pull it off?

If you're like many consultants and other business professionals, you'd probably feel completely overwhelmed.

Even finding a starting point might seem impossible.

And that's frustrating, because you know if you want to grow your business, video is an essential part of your marketing, sales and communications strategies.

That's the problem I help solve.
My team and I lead the vidwheel Creator Network, one of the fastest growing video creator resources in the world. It's a community where entrepreneurs and consultants representing all industries can come together to master the simple steps to stabilize and grow your business through video.

From strategy, to audio and lighting, staging, preparation, to feeling 100% natural in front of the camera, here's where you can learn it all. I created the vidwheel Creator Network as a supportive, energizing place to learn, share feedback, and grow alongside a community of professionals a lot like you!

Our affordable membership package even includes a done-for-you equipment kit. A video studio-in-a-box for your home or office.

We've curated these kits for simplicity, versatility, and video creation power.

No guesswork. No bins full of equipment you bought but didn't need.

It's the trifecta of video mastery:

✅ Right training
✅ Right equipment
✅ Right community

That's the kind of ease I wish I had when I started my own small business.

If this sounds like what you've been looking for, please take a moment to check out the vidwheel Creator Network.