How to Optimize Your Blog with YouTube Video Content

Embed Other Content
Embed a video into each of your blog posts, and on your landing pages, to get direct benefits from Google's automatic "SEO boost" that it gives to video-based content. Including video also makes your content more engaging and dynamic for your users. Even if you haven't created a video relevant to your next blog post, you can include a YouTube video by embedding it.
Use Existing Content
If you do have
existing YouTube videos
that are somehow related to the topic at hand, don't hesitate to utilize them instead of embedding someone else's content. The video you create does not have to directly line up with the content you are writing, so long as there is
overlap between the video's topic and the article's topic
. For instance, an article about "Why A Beach Wedding Might Be For You" could include a video about the year's top wedding dress styles. The video and the blog are likely to both interest the same audience.
Create New Content
Next time you make a how-to post, creating a new video to go along with it is a great way to take full advantage of the various learning styles.
While many people prefer a written walk-through, others may prefer video.
Walkthroughs are more effective at showing a process compared to still images or words. Design a video tutorial tailored paired with the next how-to content you publish. This strategy works for businesses of all sizes and industries.
Include Links
Many people viewing content on YouTube might be hearing about your business for the first time. Placing a link in your YouTube video that leads to your blog will help drive some of these viewers to your website. You can then send them directly to relevant product pages and blog posts. This strategy will help you turn a first-time viewer into an interested lead. Linking to your site in your video's description is the most direct and most straightforward way to do this. You can connect to your homepage, or get more specific by tailoring the link based on the video's content. The latter approach is likely to get you better results.
Conclusion
Integrating YouTube videos into your content marketing strategy can offer enormous benefits
for small and medium-sized businesses alike, and it can even be the first point of contact between your brand and new customers. Video is one of the most engaging and dynamic forms of content on the web, and the distinct SEO perks that come along with it can do wonders for your business.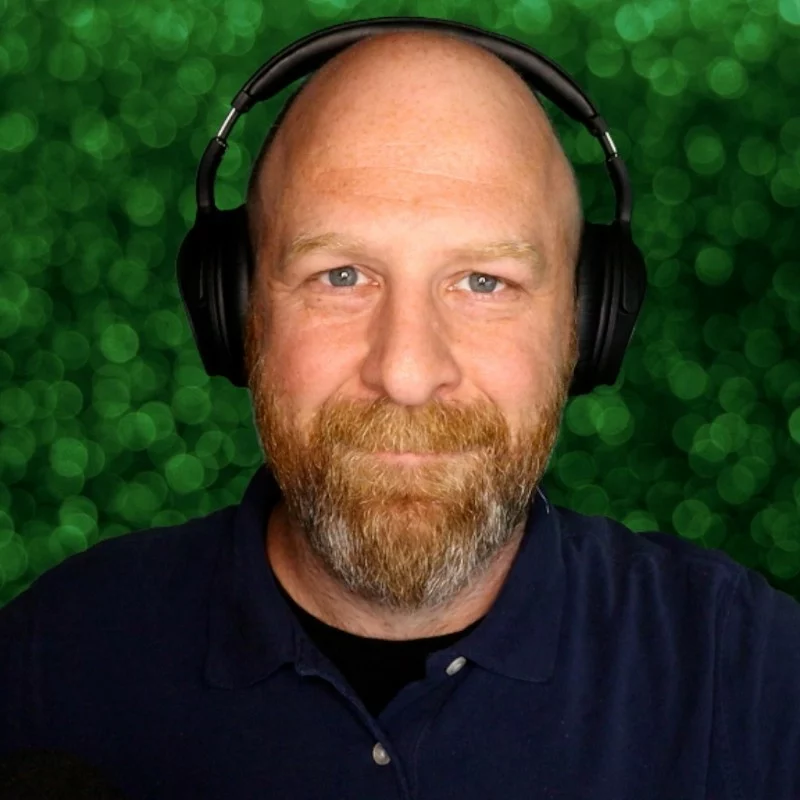 Neil K Carroll
Owner
Experienced creative professional with a love for breakfast sandwiches and a strong disdain for grinders.
Unlocking Your Ability to Create Powerful, Professional Video Content
If you had to create an engaging, professional video for your business today, could you pull it off? If you're like many consultants and other business professionals, you'd probably feel completely overwhelmed. Even finding a starting point might seem impossible. And that's frustrating, because you know if you want to grow your business, video is an essential part of your marketing, sales, and communications strategies.
What you don't know, though, is how to easily create videos that:
❓ Strengthen your brand
❓ Establish your authority, and
❓ Make people want to do business with you.
That's the problem we help solve. We have created the vidwheel Creator Network,  a community where entrepreneurs and consultants representing all industries can come together to master the simple steps to stabilize and grow your business through video. From strategy to audio and lighting, staging, preparation, to feeling 100% natural in front of the camera, here's where you can learn it all. I created the vidwheel Creator Network as a supportive, energizing place to learn, share feedback, and grow alongside a community of professionals a lot like you!
Our affordable membership package even includes a done-for-you equipment kit. A video studio-in-a-box for your home or office. We've curated these kits for simplicity, versatility, and video creation power. No guesswork. No bins full of equipment you bought but didn't need.
It's the trifecta of video mastery:
✅ Right training
✅ Right equipment
✅ Right community
That's the kind of ease I wish I had when I started my own small business.
If this sounds like what you've been looking for, please take a moment to check out the vidwheel Creator Network.