How to Speak Directly to Your Target Audience with Video Marketing
A common mistake in video marketing is to assume your audience is everyone. Sure, it would be amazing to reach all 30 million people who visit YouTube each day. But precisely 0% of businesses reach every video viewer.
Instead, think of videos as a way to bond deeply with a particular slice of viewers: your target audience. Here's how to speak directly to them.

Use Audience Targeting Tools
Each video channel offers ways to direct your video to your specific audience. So, make sure you're taking advantage of these practical targeting tools.
Utilize the Google AdWords platform for targeted promotion of videos you have hosted on YouTube. Google Adwords allows tight geographic targeting. This is important for companies that are strongly location-based. For example, restaurants and small retail shops usually define their audience within a limited geographic area.
Google AdWords also offers an array of demographic targeting tools. Unfortunately, it defaults to targeting your video at "all users." You don't want an ad for your vegetarian food to reach millions of meat eaters. So, use the refining tools to choose demographics, interests, placements, and affinity groups to best reach your target market.
Facebook allows you to create an "engagement custom audience" based on the types of people who are most interested in your video. Are you getting many views from Midwestern dads who like Game of Thrones? Then Facebook will automatically show your video to more of those people.
Find Their Favorite Format
Another way to reach your target market is to explore various video formats and determine which one resonates most deeply with your audience. This usually balances customer demographics and how people use your products.
Next, here are a few examples of connections between audience and format.
How-to videos are perfect for customers that will face assembly or complexity, like with furniture, gadgets, beauty products, fitness gear, and business equipment. Simple how-to videos are some of the highest-ranked videos on the internet. This one is about how to tie and tie.
Humorous videos build an audience fast through social sharing. If your company's goal is high growth, you should consider parodies, skits, and other funny formats. Blender company Blendtec got 6 million views in 6 days with a funny, low-budget video. Spoiler alert: You CAN grind a Justin Bieber doll to a pulp in a Blendtec blender.
Behind-the-scenes videos are great for building trust, like with B2B audiences, skeptics, and image-conscious buyers. Give your audience a peek into your daily operations or show how your products are made. Testimonials and case studies are variations of this format. See media guru Richard Branson's "A Day in the Life" video.
Animation/motion videos work well for audiences that need education or motivation. This includes new customers, new employees, students, salespeople, and bloggers. Internet analysis company Ookla used an animated video to introduce themselves to tech users.
Do you want an easy and effective way to create these videos? Try out Lumen5, an AI-based online video maker.
Speak The Language of Your Target Audience
As you create your videos, remember how important it is to speak in the language of your audience. Your company might be filled with middle-aged middle managers. What if your target market is mostly tech-savvy millennials? Can you talk like them?
This is where a good video marketing company makes all the difference. Experienced video marketers can help you pinpoint the language of your target market. They can also help you incorporate it into your video naturally and professionally.
Anyone who's seen the famous YouTube video "A Conference Call in Real Life" has seen a perfect example of the power of language. Tripp & Tyler used business buzzwords and cliches to create one of the most-shared videos among businesspeople, with more than 15 million views.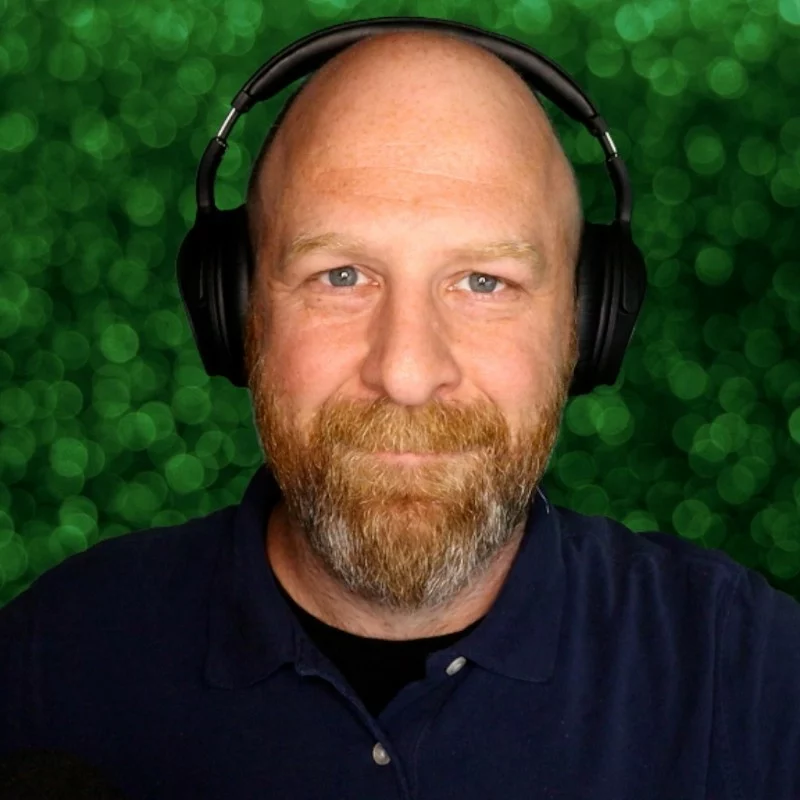 Neil K Carroll
Owner
I was your average small-town video guy, but when the pandemic hit, everything changed.
I ran a traditional video production agency with exclusively local clientele, a downtown studio, and a busy schedule. My days were long, travel frequent, and life as I knew it revolved around producing video content for my clients.
Then everything changed. Schools and daycares closed, my professional life was disrupted, and I found myself navigating a new path. It was one of uncertainty, with no end in sight and no destination obvious, but it demanded flexibility and resilience.
Unlocking Your Ability to Create Powerful, Professional Video Content
If you had to create an engaging, professional video for your business today, could you pull it off? If you're like many consultants and other business professionals, you'd probably feel completely overwhelmed. Even finding a starting point might seem impossible. And that's frustrating, because you know if you want to grow your business, video is an essential part of your marketing, sales, and communications strategies.
What you don't know, though, is how to easily create videos that:
❓ Strengthen your brand
❓ Establish your authority, and
❓ Make people want to do business with you.
That's the problem we help solve. We have created the vidwheel Creator Network,  a community where entrepreneurs and consultants representing all industries can come together to master the simple steps to stabilize and grow your business through video. From strategy to audio and lighting, staging, preparation, to feeling 100% natural in front of the camera, here's where you can learn it all. I created the vidwheel Creator Network as a supportive, energizing place to learn, share feedback, and grow alongside a community of professionals a lot like you!
Our affordable membership package even includes a done-for-you equipment kit. A video studio-in-a-box for your home or office. We've curated these kits for simplicity, versatility, and video creation power. No guesswork. No bins full of equipment you bought but didn't need.
It's the trifecta of video mastery:
✅ Right training
✅ Right equipment
✅ Right community
That's the kind of ease I wish I had when I started my own small business.
If this sounds like what you've been looking for, please take a moment to check out the vidwheel Creator Network.