What good is excellent video content if it is not reaching the audience it was created for? Utilize the most engaging medium available to your business, video marketing. Use it to generate new customers, increase brand awareness or promote a specific product or event. Videos capture the attention of your audience in a way that print and other mediums can't. Stunning visuals combined with intriguing content will attract customers and spread your message.
At vidwheel we utilize the newest video production techniques and strategies to produce the most cutting-edge videos for your business. Members of our staff are Google AdWords, and Google Video Advertising certified. That means properly executed, effective, video campaigns that assure that your content reaches your intended audience. Let those who matter to your business hear your voice.
All of our video production projects come with marketing baked in; Guaranteed Views. These mini-campaigns will get your message in front of the right people, we guarantee it! What good is an eye-catching promotion if the right people aren't viewing it? Don't waste your time and money and most importantly of all, reach the right people. You run your business, sit back and let us spread the word!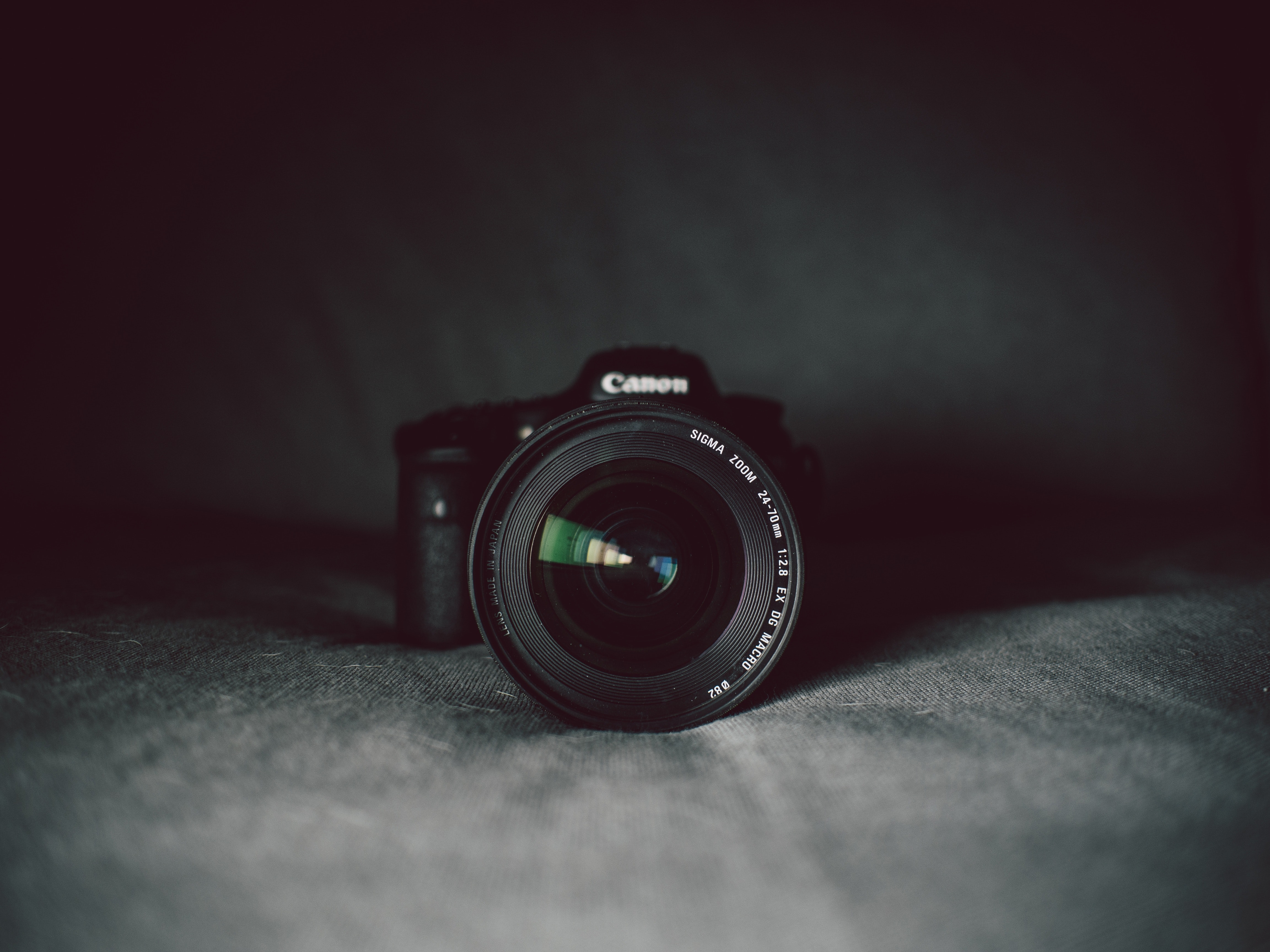 The 7 Best Practices of Video Content Marketing
It's a fact that video content is
more compelling and engaging than text-based content
. People are more likely to share video-based content, and also more likely to sit through its entire duration compared to an article, which can just be skimmed or skipped all together. When you incorporate video into your articles or emails, it has been shown time and time again to
.
Why Google Loves Video Content
It's not your imagination. Google really does
like video content
better than your 2000-word articles, and there's a simple reason why: Consumers like video content more than your 2000-word articles. Too many marketers make the mistake of not connecting the fact that everything Google does is done to help optimize search results for the end user.
You can be certain that your target market will receive your message with Guaranteed Views. This service takes video content and promotes it via Google's Display network. As part of the Guaranteed Views service we create Video Ads that distribute your content to some of the web's most popular sites and apps. The best part; Video Ads are only shown to people that you want to see them. And you won't pay unless they view your video. In other words, you don't waste money advertising to people who aren't interested in your product or service.
What are Video Ads?
Any video uploaded to YouTube can be used as an ad through Google's Display Network. Pre-roll video ads appear before other videos on YouTube, partner sites and apps. Other video ads appear beside video players and/or in search results.
Why is this a great way to advertise?
There are three reasons that Guaranteed Views are a great way to advertise.
1. Cost
Guaranteed Views are a cost-effective way to get your message to your target market. Views in our typical campaigns cost as little as $0.10 per view. And that isn't just a passing glance. A user has to view at least 30 seconds of your video or engage with it to count as a view. You only pay when people show a real interest.
2. Analytics
The 30 second required viewing isn't the only way to gauge your target market's interest. Our Guaranteed Views campaigns also deliver data like click-throughs, the amount of the video viewed, sale conversions, social media interactions and other engagements.
3. Targeting
It is hard to beat the targeting available through our Guaranteed Views service. You can target down to a very small group, but you also have nearly the entire internet at your disposal. According to Google, the Display Network reaches over 90% of global internet users, expanding across 2 million sites and apps. We can target your campaign by demographics like age, gender, parental status, income and geographic location.
That is just scratching the surface. We find a lot of success promoting videos by Affinity Audiences. These are Google generated groups of users that share a common interest. For example, you can target outdoor enthusiasts regardless of where and what type of content they are consuming. These groups become even more powerful when we create Custom Affinity Audiences based on a specific interests tied to your business.
Ongoing campaigns can also benefit greatly from remarketing target groups. Website placements, topic-based targeting and keyword targeting are also available. You aren't going to match this level of targeting with any other medium.
How do we do it?
Utilizing our Google Video Advertising Certified staff, we create a Video Ad campaign that leverages the best options that Google's advertising platform has to offer to create a campaign that is effective, efficient and sustainable. Regular communication and reporting keep you up to date on how things are going and changes that may need to be made.
5 Awesome Ideas for Video Content Marketers
Every second on Twitter, more than
700 YouTube videos get shared
. Video content is able to generate 3 times more inbound links as a text post. Infographics and video content also easily go viral through social media. All of this means you need to be incorporating some
quality video content
into your campaign, and while that may sound daunting, these ideas will kick start your efforts with very little time invested.
Video Marketing in Focus – Explainer Videos
Explainer videos
are one of the most popular types of video marketing content used on the web today. What does it take to make an explainer video and how can it benefit your business?
Target With Video Marketing
It is all too common a mistake in video marketing to assume your audience is everyone. While the prospect of reaching all 30 million people who visit YouTube each day may be enticing, precisely 0% of businesses reach every video viewer. And the good news is you don't have to.
Instead, think of videos as a way to bond deeply with a specific segment of your viewers: your target audience. Here's how to speak to them.
Use Targeting Tools
Each video channel offers ways to direct your video at your audience. Make sure you're taking advantage of these targeting tools to best reach your audience.
You can utilize the Google AdWords platform for the targeted promotion of videos you have hosted on YouTube. Google Adwords, allows geographic targeting, which is important for companies that are location-based. For example, restaurants and small retail shops usually define their audience within a limited geographic area.
Outside of geographic targeting, Google AdWords offers an array of demographic targeting tools. Fair warning though, the service defaults to targeting your video to "all users." You don't really want an ad for your all-you-can-eat steak to reach all the world's vegans. It is wasted effort. Use the refining tools and don't be afraid to refine down your demographics, interests, placements and affinity groups to best reach your target market.
Find Your Audience's Favorite Format
Another way to reach your target market is to explore the many video formats and determine which one resonates most deeply with your target audience. This is often a balance between customer demographics and how people use your products.
Here are a few examples:
How-to videos are perfect for customers faced with assembly or complexity, like with gadgets, furniture, beauty products, outdoors gear, and office equipment. Simple how-to videos are some of the highest-ranked videos on the internet, Here's one about how to tie and tie.
Humorous videos can build an audience through social sharing. If quick growth is your company's goal, parodies, skits, and other funny formats may be the best way to go. Blender company Blendtec got 6 million views in 6 days with a funny, low-budget video and they have a whole series of these videos. Spoiler alert: You CAN grind a Justin Bieber doll to a pulp in a Blendtec blender.
Behind-the-scenes videos are great for building trust; like with B2B audiences. Give your audience a glipse into your operations or show how products are made. Testimonials and case studies are variations on this format. For a great example see media guru Richard Branson's "A Day in the Life" video.
Animation/motion videos work well for audiences that are seeking education or motivation. This includes new customers, employees, students, salespeople, and bloggers. For an example, internet analysis company Ookla used an animated video to introduce themselves to tech users.
Speak Your Target's Language
As you create videos, remember it is important to speak in the language of your audience. Your company might be filled with bleeding-edge millennials, but what if your target market is mostly middle-aged technophobes? Can you talk like them?
This is where a good video marketing company can make all the difference. Experienced video marketers can help you hone in on the language of your target market and incorporate it into your video in a professional way.
If you have seen the famous YouTube video "A Conference Call in Real Life", it is a perfect example of the power of language. Tripp & Tyler used business buzzwords and cliches to create a highly-shared videos among business people. This video has racked up more than 15 million views.
How to Pick the Right Video Marketing Partner for Your Business
Before you ever think about hiring a video marketing partner, there are three things your business needs to consider to ensure that they are the right fit for the job. Whether you're looking to partner with a company for a
long-term campaign
or just a one-off project, you need to consider these things before you make your decision about who to go with.
How to Bolster Your SEO with Video Content
The still-growing use of mobile devices was the latest thing to widely impact the approach of marketers to the ever-changing digital landscape, and the next thing on the horizon is most certainly video content. It already
makes up about 64% of the traffic crossing the internet
at any given moment, and by next year, this figure it expected to grow to around 80%.
Interested in learning more? Contact us today.