How to Set Up a Video Live Stream (and What Gear You Will Need)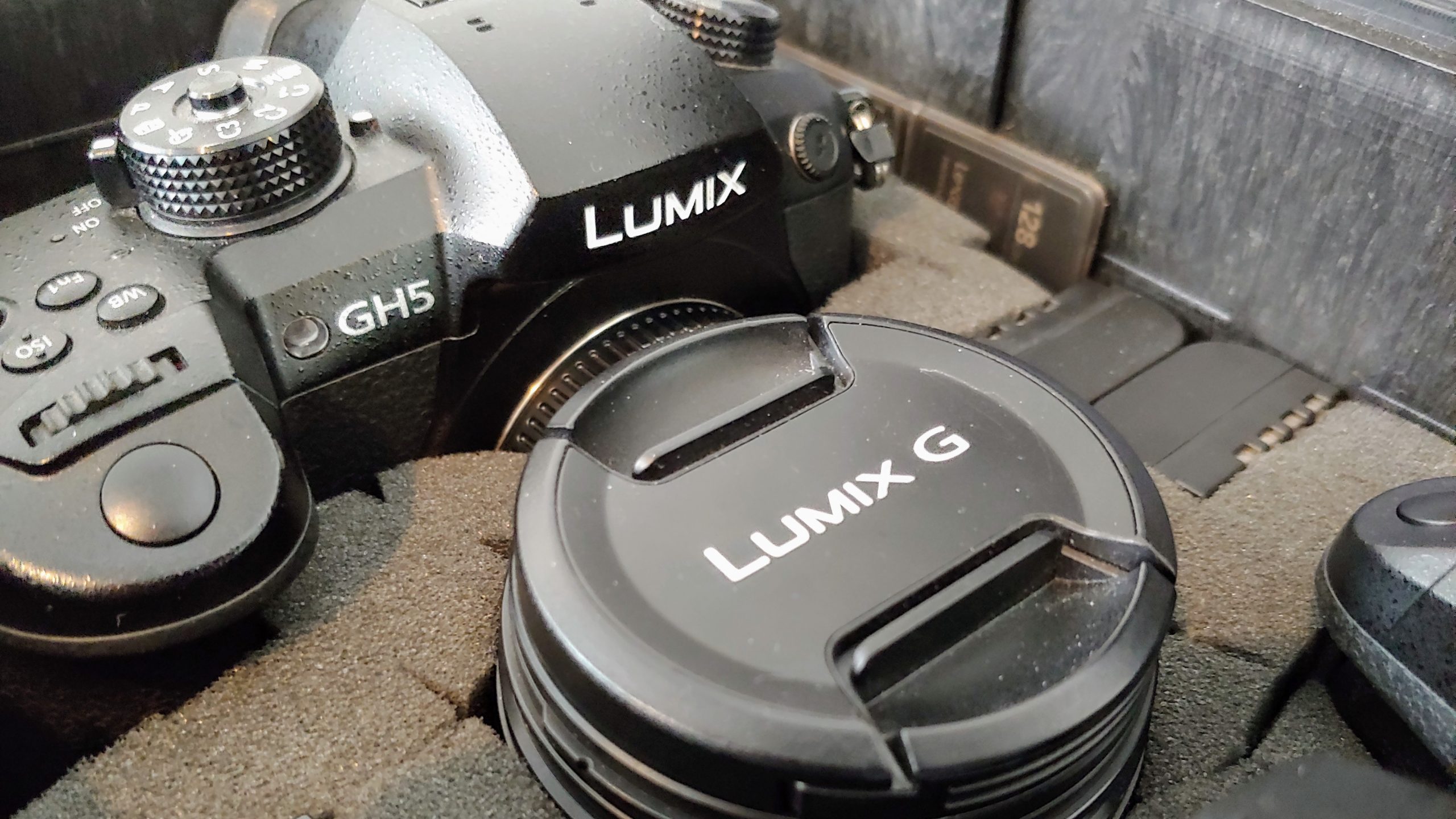 Update: While this kit and post are still applicable, we have developed a much easier solution – the VidKit. Check it out.
Why is a Video Live Stream Important?
I write this blog post about how to set up a video live stream at an especially poignant time. The buzz surrounding the arrival and spread of the Coronavirus disease (COVID-19) in the United States has reached a fever pitch and a response to the disease has resulted in closures and postponements of all sorts from a local high-school musical to the NBA season, to local business events and meetings. Add to that a growing number of travel restrictions and the disruption is real. The impact on to that third group, the businesses, is what has inspired this post.
While the social distancing strategy adopted to slow the spread of Coronavirus has proven effective with the spread other diseases, the policy can be (and probably already is) disruptive to your business. Canceled meetings, travel plans, and events can throw off your schedule and in worse cases, cost you a lot of money and opportunity. The good news is, all is not lost. Many of these meetings and events can be salvaged and in some cases even improved with a little tech help. A video live stream solution may be the answer and through the rest of this post, I will share how to set up a video live stream system and what gear you will need to make it happen so that your business can continue to operate as well as possible.

Video Live Stream Setup Options
To keep the options simple I break up the different video live stream setups into three different tiers – Super Simple, Simple and Pro. The Super Simple setup uses gear that you likely already have at your disposal, the Simple setup may require a visit to Amazon and the Pro setup contains some specialty gear.
How to Set Up a Super Simple Video Live Stream
Our Super Simple video live stream setup is just that. Super simple. Sometimes the easiest way to transition from a live in-person event is to live-stream it via the cell phone that you have in your pocket. Live streaming this way has pluses and minuses, but it is as simple as the push of a button. Open the Facebook app on your smartphone, hit the live camera icon below the status bar, frame up your shot and hit the 'Start Live Video' button and you're streaming.
The challenges here are the audio and video quality. Audio is limited to your cell phone microphone which can be passable in certain situations and unusable in others. There are microphones that you can purchase to improve audio, but that would take us out of the parameters of the Super Simple setup. So, we will save those for another day.
The basics of this type of video stream setup are like shooting any other video; Capture your subject with the most light possible and beware of backlighting, and when shooting with a cell phone mic get as close as possible to your subject to get the best audio quality.
Here are a few more tips on shooting with your cell phone from a video we put together a few years ago:
Super Simple Video Stream Specifics
Required Equipment: Cell phone – Facebook App (iOS, Android)
Best uses: Highlight coverage of an event or conference
Pros: You already have the gear, and it is easy.
Cons: Poor audio, camera shakiness, you are limited to a single shot.
How to Set Up a Simple Video Live Stream
Our Simple video live stream setup consists of gear that you may or may not have lying around. It is again, a fairly simple setup. Upgrade the video quality of your video live stream by implementing a high-quality webcam into the mix. We recommend one in the equipment list below.
Put this webcam on a tripod and your video quality goes up another notch, eliminating the handheld shakiness of a cell phone while adding the ability to pan around the room if necessary. We like the lightweight Manfrotto BeFree Tripod for this type of application. It is light and easy to travel with but has the fluid head that you want for smooth pans around your room.
With your webcam and tripod ready to go, we have to talk next about software. Open Broadcaster Software (or OBS) is a high-quality, widely used open-source live-streaming and live-production studio program that is all you will need to get your video live stream up and running.
OBS should automatically recognize your webcam upon launch. If it does not here is an article on how to add a camera. The camera setup is half the battle, but the most technical part of our Simple video live stream setup is where to send your stream (and it is not very difficult either). Under the settings tab, OBS has preloaded setups for the most popular streaming services. Pick the service of your choice and follow the prompts.
If you are looking for a more step-by-step guide here is a link on how to set it up for a Facebook Livestream. Similar guides are available for YouTube and other services on the OBS forum and across the internet.
Simple Video Live Stream Specifics
Required Equipment: Webcam Logitech C922x Pro Stream Webcam – Tripod Manfrotto BeFree Tripod – Open Broadcaster Software OBS – Laptop Lenovo Y520 Laptop
Best uses: Shorter talks, Small events
Pros: Cheap setup, Steady cam
Cons: Poor audio, Limited to a single shot
How to Set Up a Pro Video Live Stream
First off, I should explain that there are multiple levels of 'pro' video live stream setup. This is the one we use in-house. As far as equipment goes, it is affordable, as far as operation goes, it is relatively simple, and as far as reliability goes, it works. So here is a diagram of our setup: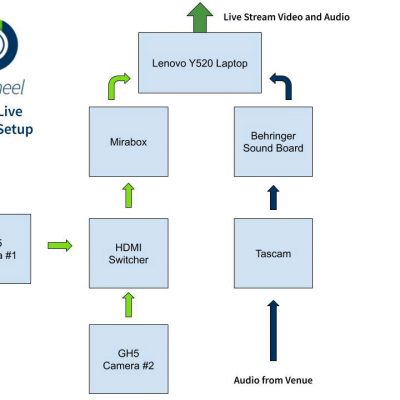 The main difference between this setup and the Simple version is that we are using two high-quality cameras in our Panasonic GH5s. Those two cameras run through an HDMI switcher that seamlessly toggles between their feeds. This is harder to find than you would think. If you are building out this kit, I highly recommend that you buy that exact model. The feed from the HDMI switcher is ingested into OBS via our Mirabox USB-C Capture card. The audio is captured separately via the Behringer soundboard. Everything is mixed together in OBS and sent out from there.
There are several pluses to this system. The two-camera switching is a big one. Allowing us to add another shot or another point of interest to our video live streams. By capturing our audio separately we have additional control over the audio feed.
Pro Live Video Stream Specifics
Required Equipment: Panasonic GH5, Mirabox USB-C Capture Card, HDMI Switcher, HDMI Cables, XLR Cables, Behringer Xenyx 502 or Tascam DR-70D
Best uses: Professional meetings, Conferences, Events
Pros: High-quality video and audio, Multiple shots
Cons: Cost, Complexity
Conclusion
Much like the NHL games that were being played without spectators, the shift brought on by the Coronavirus and the social distancing policies is an adjustment. This is not the norm. It is not 'the way it has always been done'. But, also like those games, business must go on. And finding an innovative, effective way to do that is key to continued success even in times of uncertainty. Please don't hesitate to reach out with any questions.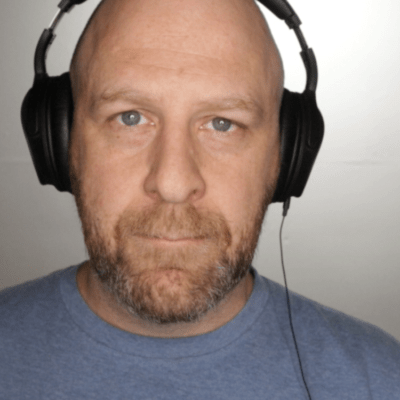 Neil K Carroll
Owner
Experienced creative professional with a love for breakfast sandwiches and a strong disdain for grinders.
Unlocking Your Ability to Create Powerful, Professional Video Content
If you had to create an engaging, professional video for your business today, could you pull it off? If you're like many consultants and other business professionals, you'd probably feel completely overwhelmed. Even finding a starting point might seem impossible. And that's frustrating, because you know if you want to grow your business, video is an essential part of your marketing, sales, and communications strategies.
What you don't know, though, is how to easily create videos that:
❓ Strengthen your brand
❓ Establish your authority, and
❓ Make people want to do business with you.
That's the problem we help solve. We have created the vidwheel Creator Network,  a community where entrepreneurs and consultants representing all industries can come together to master the simple steps to stabilize and grow your business through video. From strategy to audio and lighting, staging, preparation, to feeling 100% natural in front of the camera, here's where you can learn it all. I created the vidwheel Creator Network as a supportive, energizing place to learn, share feedback, and grow alongside a community of professionals a lot like you!
Our affordable membership package even includes a done-for-you equipment kit. A video studio-in-a-box for your home or office. We've curated these kits for simplicity, versatility, and video creation power. No guesswork. No bins full of equipment you bought but didn't need.
It's the trifecta of video mastery:
✅ Right training
✅ Right equipment
✅ Right community
That's the kind of ease I wish I had when I started my own small business.
If this sounds like what you've been looking for, please take a moment to check out the vidwheel Creator Network.