Why Time-Lapse Video is Ideal Video Content and How to Use It
What comes to mind when you think of time-lapse video? If it's not the archaic image of a running horse, then it's shimmering auroras spanning across the northern sky. It's the blooming of flowers in Spring and the passing of seasons. It could even be watching the construction of a skyscraper as it shoots up before your eyes.
Perhaps as you watch a time-lapse of the night sky, with stars shooting before you – you wonder how this magic hasn't been put to better use. And it truly is a mystery. Time-lapse videos remain drastically underused by corporations across all industries. Many businesses are catching on, however, with a sudden upsurge in the use of time-lapse within marketing, management, and promotion.
What's more, with an average attention span of 8 seconds that extends to 15 seconds when we're watching a video – it's clear that we like our content to come in neat little packages.

The Many Benefits of Using Time-Lapse Video
So, why wouldn't you use this technique to captivate and mesmerize all who watch your content?
The possibilities are endless:
Giving a unique overview of your company.

A visual summary of an extended project.

Document an important event.

Supplying fast information to any potential customer or investor.

Showcase a fast and efficient workplace.

Keep employees up-to-date with the goings-on of the company.
After taking all that in, you might be wondering where exactly to get started. Luckily for you, there are only a few guidelines that you need to stick to. Here's some to get you off on the right foot!
Getting the Right Equipment
When considering what type of camera you'll need, you're going to have to thinks a bit differently. Not any camera will do, especially not if you're planning on advertising your company.
For high-quality videos, you will need high-resolution equipment that can be deployed wirelessly. We like the GoPro Hero 7 Black Edition. With this setup and many others, wireless access is key. As you likely won't have easy access to your camera while shooting.
Don't Forget Power
Be sure to pick up a quality battery pack or find a way to run power to your camera. Consider purchasing a solar-powered pack if you plan on working outdoors – the internal camera battery won't last any longer than a few hours (and you don't want to miss your shots!) Beware of low storage data cards also. Buying a large card (64GB+) will save you a whole lot of hassle in the long run.
That all being said, if you don't have the budget for dedicated equipment, you can use your cell phone and make a quick time-lapse video in a pinch or as a last-minute solution.
https://youtu.be/D6IVWtroIrI
Find the Right Mix Between Speed and Clarity
Your next question might be "how do I make my time-lapse video fast-paced yet comprehensive?" Of course, this is key in marketing and spreading information, your final product must be striking and informational if it is to be of any use.
For this, angles are of the utmost importance. Be sure to place your camera in an area where it won't be obstructed and in a position that covers the whole scene you wish to capture.
To further emphasize your point, place easy-to-read and concise captions or graphics into your video if needed. Think keywords and important statements. These catchy and bold captions provide something for your viewers to focus on. We see the same tactic used in advertisements on most social media outlets such as Snapchat and Instagram. Eye-capturing images with even more eye-capturing captions.
Creating a Video That Leaves a Lasting Impression
Running in the same vein, the aim of creating a time-lapse video is to spark curiosity and awe in the viewer. It's tempting to think that the speedy action of the time-lapse video will be enough to satisfy any viewer but this isn't necessarily the case. There are, however, plenty of well-documented and proven strategies to help you overcome this hurdle.
Spice It Up
First on the list is variety. Having time-lapse recordings of multiple situations will add interest. From there you can switch back and forward between shots – keeping your viewer on their toes and interested in what is unraveling before them.
Furthermore, your content needs to be of substance:
Think one of your employees has a particularly interesting workday? Show it.

Is the production of your product fascinating? Include it.

Are you currently undertaking any new and exciting projects? Let the world see!

Try various formats of time-lapse videos to find the right one for your company.

Pose questions to the viewer – make them think.

Include beautiful and scenic shots that appeal to the eye.
Another way of appealing to your audience is by playing around with the idea of a time-lapse video. How can you make your time-lapse video different?
Seeking Professional Help
You may be able to create great time-lapse video content on your own. But, if you find the prospect of creating this type of video content overwhelming, or lack the equipment or desire to complete this type of project, consider hiring a professional to help you along the way with your first attempt at a time-lapse marketing video. And don't forget that you'll also need an editor (or a whole production team!)
Conclusion
And there you have it!
Time-lapse videos are relatively new to the marketing scene. Despite their rising popularity, you will find that this speedy format of sharing information is still a novelty for most. Thankfully that only aids in the rate of engagement and fascination of viewers.
We hope you find this information helpful, and we hope you learned something new from this and if you want more video marketing ideas visit 25 Ideas for Video Marketing Content. Thanks for stopping by 🙂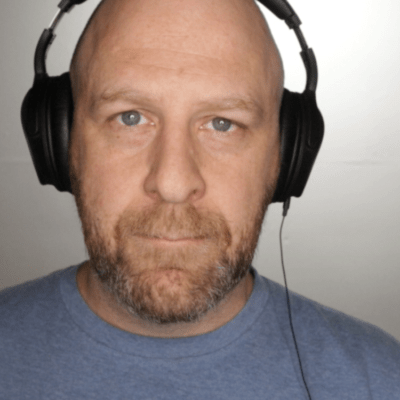 Neil K Carroll
Owner
Experienced creative professional with a love for breakfast sandwiches and a strong disdain for grinders.
Unlocking Your Ability to Create Powerful, Professional Video Content
If you had to create an engaging, professional video for your business today, could you pull it off? If you're like many consultants and other business professionals, you'd probably feel completely overwhelmed. Even finding a starting point might seem impossible. And that's frustrating, because you know if you want to grow your business, video is an essential part of your marketing, sales, and communications strategies.
What you don't know, though, is how to easily create videos that:
❓ Strengthen your brand
❓ Establish your authority, and
❓ Make people want to do business with you.
That's the problem we help solve. We have created the vidwheel Creator Network,  a community where entrepreneurs and consultants representing all industries can come together to master the simple steps to stabilize and grow your business through video. From strategy to audio and lighting, staging, preparation, to feeling 100% natural in front of the camera, here's where you can learn it all. I created the vidwheel Creator Network as a supportive, energizing place to learn, share feedback, and grow alongside a community of professionals a lot like you!
Our affordable membership package even includes a done-for-you equipment kit. A video studio-in-a-box for your home or office. We've curated these kits for simplicity, versatility, and video creation power. No guesswork. No bins full of equipment you bought but didn't need.
It's the trifecta of video mastery:
✅ Right training
✅ Right equipment
✅ Right community
That's the kind of ease I wish I had when I started my own small business.
If this sounds like what you've been looking for, please take a moment to check out the vidwheel Creator Network.