Why You Need to Create a Video Series
It may not seem important to create a video series right off the bat, but it can be the right strategy.
Let's say your business just invested a ton of time (and money) into creating an overall brand video. This thing is top notch. You brought on one of the best video production companies in town to bring this video to life.
The final video turns out to be amazing – which is to be expected. But at the end of the day, your business just has a singular video that shows off what you're all about. Repeating this complex, top-notch production cycle isn't really possible for the long term.
If people want to know more about your business, they don't have any other videos they can go to. Sure, you have some blog posts, but that's not going to cut it.
In reality, you need to create a series of videos in order to attract the right customers, develop a brand following, and to stand out from the competition.
In this blog post, we're going to discuss the benefits of creating a video series for your business, as opposed to treating video as a one-off type of marketing material.

Why Create a Video Series?
Building an audience that trusts you and enjoys the content (and products) you produce takes time. You should consider treating your video marketing strategy as a long term aspect to your business.
Think about the last time you were hit with an ad (or a sales pitch) when you were least expecting it. How did it make you feel? You may have been annoyed by it, so much so that you either forgot about the ad, or made you not want to use that product or service.
What was the last show you decided to binge watch on Netflix? Over the last few years, the terminology of "binge watching" has really seemed to spiked. People are able to watch an entire series of a show within only a few hours. While not everyone is always sitting on the couch ready to watch content, it helps to illustrate this point about having a series. In fact, the average person binge-watches around 2 hours of Netflix content per day. That's nuts.
But your business isn't a video production company. You're not going to be creating the next Stranger Things or Great British Bake Off. You can make a video series on pretty much any topic. What industry does your business exist in? Create a series of videos that are related to your industry. Take what makes your business unique and use those elements to differentiate your video content.
Video Builds Trust
OK, so now you know that you should consider making a video series as opposed to doing a one-off video. But what are some of the additional benefits?
Overall, video is a great medium to use that will help you build trust with your target audience. That marketing jargon just means that by having a repository of high-quality video content available on your social channels, your target audience will feel more comfortable making a purchase from you.
You can build your brand identity over the course of multiple videos with your audience. It can be hard to capture that with one video. Especially with how fast the online world moves these days – if you're not producing consistent content, that may have an impact on your perceptions from certain people.
SEO Boost
Other than helping to build trust with your target audience, having a series of videos can help give your brand an SEO boost. Depending on where you choose to have your content live, you can potentially get higher Google ranking by having a series of video content.
We've talked before as to why Google loves video content. Ranking for particular keywords today is more challenging than it used to be. However, if you make video content specific to your industry and host those video on YouTube, that can be beneficial to you. YouTube is essentially the second largest search engine out there, so there are people looking for what you have to offer.
If you have blog posts related to the videos you create, you can have these videos also live on those blog pages. That can lead to an increased time on page, which tells Google that your content is more important than others.
Continued Engagement
A series of videos that is part of your video marketing strategy can lead to more engagement in the long run. Similar to how video content can help build trust, video can help lead to more interaction between you and your target audience (i.e. ideal customers).
You can send videos via email, share video through social media, live stream an event, and so much more. In today's world, consumers have a lot more power than they used to. It can take too long for someone to have to read through a long product description. With video, you can engage with even the laziest buyers out there.
Think about this within your own day-today activities. As a business owner or marketing professional, you probably know that attention spans are dwindling. If you aren't able to hook someone to your video within the first 10 seconds, then there's a good chance engagement will be low. Not to mention, sitting through a long video may make some viewers click away. With a video series, you can create short form video content that can be easily consumed. In turn, you'll have more content for the long haul and will get all the added benefits mentioned above.
Conclusion
While a video series may sound like a lot of work upfront, it really doesn't take much more effort than what you're already doing (that is, assuming your business already sees the value in having video content). You will have more video content to produce, but in the end, you'll love the benefits that come along.
Using video is a great way to build trust with your target audience (ideal customer), boost SEO for your business, and help to increase engagement throughout your various social channels. Sure, you can create a singular brand video and put your entire marketing budget towards promoting it, but is that the best way to spend your time and money?
Thanks for reading this blog post. We hope that you found this information helpful and that you'll be able to use it moving forward with your video marketing strategy.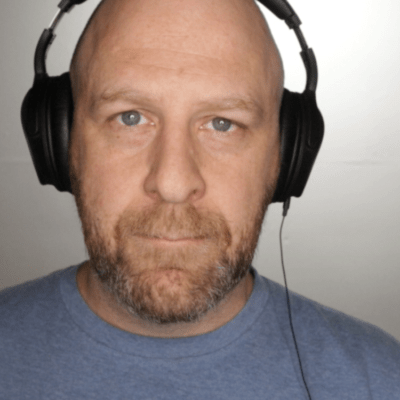 Neil K Carroll
Owner
Experienced creative professional with a love for breakfast sandwiches and a strong disdain for grinders.
Unlocking Your Ability to Create Powerful, Professional Video Content
If you had to create an engaging, professional video for your business today, could you pull it off? If you're like many consultants and other business professionals, you'd probably feel completely overwhelmed. Even finding a starting point might seem impossible. And that's frustrating, because you know if you want to grow your business, video is an essential part of your marketing, sales, and communications strategies.
What you don't know, though, is how to easily create videos that:
❓ Strengthen your brand
❓ Establish your authority, and
❓ Make people want to do business with you.
That's the problem we help solve. We have created the vidwheel Creator Network,  a community where entrepreneurs and consultants representing all industries can come together to master the simple steps to stabilize and grow your business through video. From strategy to audio and lighting, staging, preparation, to feeling 100% natural in front of the camera, here's where you can learn it all. I created the vidwheel Creator Network as a supportive, energizing place to learn, share feedback, and grow alongside a community of professionals a lot like you!
Our affordable membership package even includes a done-for-you equipment kit. A video studio-in-a-box for your home or office. We've curated these kits for simplicity, versatility, and video creation power. No guesswork. No bins full of equipment you bought but didn't need.
It's the trifecta of video mastery:
✅ Right training
✅ Right equipment
✅ Right community
That's the kind of ease I wish I had when I started my own small business.
If this sounds like what you've been looking for, please take a moment to check out the vidwheel Creator Network.