What is a Video Marketing Agency?
The digital world as we know it in 2019 is full of people who call themselves "digital marketers" when in reality, they just repost memes on Instagram. There's a good chance someone in your social circle falls into this category.
However, you've identified that your business needs help with creating and executing a video marketing strategy. Who do you turn to? A social media influencer? Video production company? Advertising agency? Video Marketing agency? What do these even mean?
In this blog post, we're going to define what exactly a video marketing agency is, what they do, how they're different from other companies and everything else you need to know about what makes a video marketing agency tick.

What is a Video Marketing Agency?
You may be familiar with what an ad agency is. Haven't watched an episode of Mad Men before? Ad agencies work with other business to develop, plan and execute various advertising strategies. This can involve print materials, website/app development, copywriting, video production and much more.
Ad agencies come in all sizes, from your small boutique shop where everything is treated like fine art, to your large companies that have been in town for decades. Do a quick Google search for some in your area. You may be surprised at how much some ad agencies like to talk about the amount of coffee they drink.
So then, a video marketing agency is a more specialized type of company. A video marketing agencies works with business owners, internal marketing departments or other advertising agencies, to produce and execute the various portions of a video marketing campaign. Video marketing agencies are not only experts in producing high quality video content, but they also know how to effectively use video for advertising purposes.
What Makes a Video Marketing Agency Different?
Video marketing agencies are not full service advertising agencies or design studios. While they do know how to create motion graphic animations, graphic design and print layout may not be in their wheelhouse. Furthermore, a video marketing agency probably won't be helping with technical web design either. Video production and video marketing is where they shine. It's their bread and butter, you know?
In somewhat of the same realm as a video marketing agency, you have your traditional video production companies. These types of companies are totally fine, and there's a time and place for them without a doubt. They may be comprised of folks who work in the local film industry, old school camera operators or young kids with access to a DSLR. This will vary depending on your market.
Traditional video production companies know how to produce quality video content for TV or the web, but that tends to be where their experience ends. When it comes to getting your target audience to watch your videos, traditional video production companies may struggle. Once they complete production and editing, their job is done.
Meanwhile, a video marketing agency not only can produce high quality video content, but they know how to have it seen by your target audience. After all, what's the point of making a video if no one watches it?
What Else Should You Know?
A video marketing agency is agile and understands that long production cycles [usually] don't work well for many businesses. That refers to the time it actually takes to produce the video content needed. Seeing results of any marketing campaign can take time. However, by using effective video marketing strategies, your business (or client's business) can reach more people, generate brand awareness and increase sales.
Maybe your business has a long or complex sales funnel, that's totally fine. A video marketing agency will be able to help you create content at every step of your sales funnel/customer journey. Since different pieces of content work differently at each step, it's important to have a solid execution plan in place so your company reaches its goals.
Conclusion
Video marketing agencies, just like other forms of marketing/advertising companies, exist to help other businesses in many ways. Most notably is usually with increasing brand awareness and provided the assets necessary to assist with increasing sales.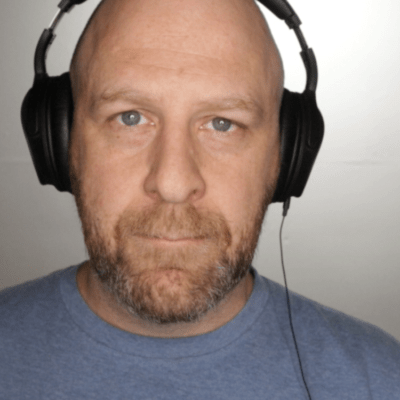 Neil K Carroll
Owner
Experienced creative professional with a love for breakfast sandwiches and a strong disdain for grinders.
Unlocking Your Ability to Create Powerful, Professional Video Content
If you had to create an engaging, professional video for your business today, could you pull it off? If you're like many consultants and other business professionals, you'd probably feel completely overwhelmed. Even finding a starting point might seem impossible. And that's frustrating, because you know if you want to grow your business, video is an essential part of your marketing, sales, and communications strategies.
What you don't know, though, is how to easily create videos that:
❓ Strengthen your brand
❓ Establish your authority, and
❓ Make people want to do business with you.
That's the problem we help solve. We have created the vidwheel Creator Network,  a community where entrepreneurs and consultants representing all industries can come together to master the simple steps to stabilize and grow your business through video. From strategy to audio and lighting, staging, preparation, to feeling 100% natural in front of the camera, here's where you can learn it all. I created the vidwheel Creator Network as a supportive, energizing place to learn, share feedback, and grow alongside a community of professionals a lot like you!
Our affordable membership package even includes a done-for-you equipment kit. A video studio-in-a-box for your home or office. We've curated these kits for simplicity, versatility, and video creation power. No guesswork. No bins full of equipment you bought but didn't need.
It's the trifecta of video mastery:
✅ Right training
✅ Right equipment
✅ Right community
That's the kind of ease I wish I had when I started my own small business.
If this sounds like what you've been looking for, please take a moment to check out the vidwheel Creator Network.