What to Expect with a Freelance Videographer
A freelance videographer – should you hire one?
When you're looking to create video content for your business, we know it's challenging to find the right video production or video marketing company to work with. Do you need a full cast and crew of 30 people or will a small crew of 1 or 2 folks generate the best ROI?

This is part three in our blog post series on the three levels of video production capability. By this, we mean the
type of video
that can be produced, the production value that can be reached and what the process of video production looks like.
Team size
>, skill set, and production timelines will also be considered. In our first post in the series, we outlined what it is like working with an
agile video production company
. After that, we discussed what goes into creating videos with a
traditional video production company
. In this blog post, we will talk about the various aspect of working with a freelance videographer. Is this the right move for your business?
Who is Considered a Freelance Videographer?
We refer to this level of production capability as a "freelancer" but it isn't limited to just professional freelancers. Generally speaking, a freelancer serves as an independent contractor for one or more businesses at a time. Professional freelance videographers are people who generally own all of their own video production equipment. Their rates are based upon their skill level and the cost of the equipment they own. You can also include high school or college students in this category. They may not technically be "professional" freelancers, but that doesn't mean their work is bad. A lot of younger people with access to camera equipment will take on whatever project comes their way in order to gain experience and build a portfolio. Their rates generally are very low and sometimes they may work for free. (Working for only
"exposure"
 is frowned upon, so even if your budget is low, we recommend not to ask someone to work for free.) On the other hand, we use "freelance videographer" to also describe someone who may already be on a business' staff that has the capability to produce video. This person may have camera equipment for personal use on the side or at home. They don't have to necessarily work in the marketing department, but since they are internal, this person will generally know the company fairly well.   Professional freelancers typically operate using a DBA ("doing business as") but that isn't a requirement. As a professional freelancer, this person may have experience in a wide variety of video production disciplines. This includes serving as the camera operator, director of photography, editor and more. When larger-scale productions come to town, like a large commercial or feature film, this person may serve as a crew member for those types of larger productions. Best practices for video marketing may not be their strong suit, but they may have experience in various disciplines.
https://www.youtube.com/watch?v=jOudDCVxykk
Pros and Cons
>From a skill standpoint, freelancers have what it will take to get the job done, but [maybe] to an extent. As mentioned above, a professional freelancer may work within a variety of video production disciplines. That means they may excel in some areas like shooting high-quality video and editing, but in other areas like color correction and motion graphics, they may be not as adept. The videos they are able to produce are still high quality (if they weren't then they won't be a successful freelancer), but they may not be able to provide some higher-end polish in comparison to a full production company. Another nice thing about freelancers, something eluded to in the previous section, is cost. Generally speaking, when a freelancer provides an estimate on a project, they only have to account for themselves. With little to no overhead, the rates they provide will probably account for covering the cost of gear and their skill level. Pricing work like this isn't an exact science, but that is generally what goes into it. The biggest drawback of working with a freelancer to create videos for your business is the fact that their scheduling may not be super reliable. If your business ends up working with someone internal, this may not be an issue. However, with a professional freelancer (or even a college/high school student), trying to schedule a shoot may become challenging. What happens if your freelancer has another project on their plate? Maybe they need to take a sick day or they're on vacation. Since it's just a single person, anything to hinder that person's availability could mess with your production timeline.
Should You Work With a Freelance Videographer?
Finding the perfect balance between cost, skill level and quality of final deliverables can be challenging when your company is looking to produce video content. Not that we are in 2019, your business definitely needs to be using video, so finding the right freelancer or company to partner with is critical.
A freelancer is going to shine if your video/marketing budget is low and you need to get something out there. Obviously, we highly recommend quality over quantity, but their [usually] lower rates will be great for some small to medium-sized companies. Not to mention, you may already have someone on staff who can serve as this freelancer.  
Things start to get tricky when you see that a freelancer may cause some scheduling issues. If they take a sick day or go on vacation, their reliability may throw off your production timeline. They have a variety of video production knowledge, but some skills may be lacking in comparison to a full video production company.    
We hope you found this information useful. The goal with this blog series is to help your business find the right video production partner – whether you work with a freelancer, agile production company, or a traditional video production company. At the end of the day, what matters most is your company achieving its marketing and sales goals.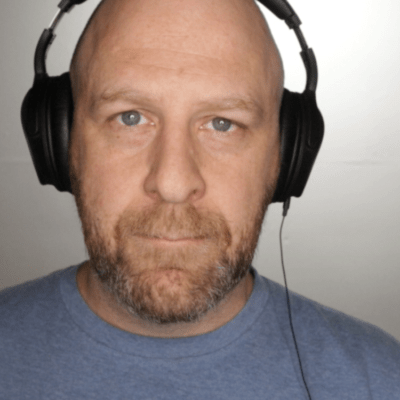 Neil K Carroll
Owner
Experienced creative professional with a love for breakfast sandwiches and a strong disdain for grinders.
Unlocking Your Ability to Create Powerful, Professional Video Content
If you had to create an engaging, professional video for your business today, could you pull it off? If you're like many consultants and other business professionals, you'd probably feel completely overwhelmed. Even finding a starting point might seem impossible. And that's frustrating, because you know if you want to grow your business, video is an essential part of your marketing, sales, and communications strategies.
What you don't know, though, is how to easily create videos that:
❓ Strengthen your brand
❓ Establish your authority, and
❓ Make people want to do business with you.
That's the problem we help solve. We have created the vidwheel Creator Network,  a community where entrepreneurs and consultants representing all industries can come together to master the simple steps to stabilize and grow your business through video. From strategy to audio and lighting, staging, preparation, to feeling 100% natural in front of the camera, here's where you can learn it all. I created the vidwheel Creator Network as a supportive, energizing place to learn, share feedback, and grow alongside a community of professionals a lot like you!
Our affordable membership package even includes a done-for-you equipment kit. A video studio-in-a-box for your home or office. We've curated these kits for simplicity, versatility, and video creation power. No guesswork. No bins full of equipment you bought but didn't need.
It's the trifecta of video mastery:
✅ Right training
✅ Right equipment
✅ Right community
That's the kind of ease I wish I had when I started my own small business.
If this sounds like what you've been looking for, please take a moment to check out the vidwheel Creator Network.