Video Marketing for Tech – Making Video Content for Your Brand
So you're a startup company with a focus on using technology to solve a particular problem. You may have just secured some great venture capital funding or are looking for investors in your product or service. Or, lucky for you, it's time to bring your product or service to market. How are you going to inform your target demographic about what you can bring to the table? Use effective marketing.
Now, marketing can be a daunting task to take on, especially for a technology startup. You need to tell your brand's story, inform people of what you do and identify your key differentiators. If you're at the point where you can have someone to focus on marketing, that's great. Or you might be in a situation where you're wearing multiple hats.
Luckily, we're here to [hopefully] give you some insight and help out with your marketing. In this blog post, we're going to discuss why you should use video marketing for your tech startup and different methods of creating video content for your brand.

Why Video Marketing for Tech?
A video is a great vessel that allows you to tell complex ideas in a way that's easy to consume. When it comes to video content, people don't have to put in a ton of work to consume it. In fact, people are more likely to watch your video than they are a blog post. This is something we've covered before in case you're interested.
Now, being that you are a tech startup company, there's a good chance that your product or service could use some explanation. It's also possible that your buying cycle will need to nurture people for quite some time. So, you can use video all throughout your buyer's journey to guide people into investing or making a purchase.
Inbound Crash Course
Here's a quick crash course into inbound marketing. People today typically don't like to be hit with a hardcore sales pitch. Buyers want to have as much information as possible before making a purchasing decision. That's where the buyer's journey comes in. It's the process in which someone becomes aware of, evaluates and purchases a new product or service. It has three parts.
The first stage is the Awareness Stage. This is the part in the process where someone realizes they have a problem that needs to be solved. The person decides whether or not their issues should be a top priority to them. You can make videos that are "top-level" content like an FAQ video (top level about your industry), a tutorial/how-to video (that doesn't showcase your product or service), an explainer video or a company culture/"about us" video for your website.
The second stage is the Consideration Stage. This is where someone identifies their problem and looks up a solution on how to solve it. They evaluate how they can approach their problem to reach an end goal. This would be an excellent stop to make something like a product video, client testimonial (if someone has been able to use your product or service at this point) or a video case study.
The last stage is the Decision Stage. After figuring out their problem and researching potential solutions, someone is ready to make a purchase. Here, you can make videos such as a welcome/onboarding video, FAQ video (specifically about your product or service) or instructional videos.
How Can I Make All These Videos?
Okay, so now you have an overview on how to use video effectively for your tech startup. But, now you need to produce all this content. Here are a few different methods you can take in order to achieve your goals.
DIY or Quick Studio Session
Some videos are more complex than others. Something like an ad that you'd see on TV or as pre-roll on YouTube will probably have a higher cost to produce than a quick culture video for social media. Now to worry, there are some inexpensive ways to get the job done.
We have another blog post on the cost breakdown of video production. If you're really tight on cash, you can always go ahead and make some videos on your own. Most smartphones have some pretty solid cameras on the back, and some even shoot in 4K. You can quite honestly use your smartphone to create some videos to put on social media or your company's YouTube page. A lot of people do that.
You can up the production quality by getting some ordinary household lights or work lights to make sure your exposure is on point. If you're unable to get lights or move things around, stand by a window and let in some natural light.
If you have a little cash to spend, you might be able to find a local production company that has quick video studio sessions. These essentially allow you a 15-30 minute timeslot in the studio where you can pay a flat fee to produce a video. You can do as many as you'd like and have a professional group do the hard work for you.
Hire a Production Company
Okay, so you have a little bit of a budget and don't want to be responsible for actually producing your videos. It's fun to have a creative outlet, but you'd rather leave it to the professionals.
There are going to be different types of outside video production companies you can hire. Luckily for you, we have a blog post on that topic already. They will range in price, and each has their pros and cons. You can research your local area to see what types of companies are available or ask around for some recommendation.
The nice thing about this approach is that a video production company stays up on the latest gear and trends while knowing how to effectively create a video (or at least they should know that). Some of these companies may only focus on video production. However, some can do both the video production and video marketing so you can help effectively engage your target audience.
Price aside, you may want to partner with a video production company that can align themselves with your goals. Since it's highly recommended to make more than one video for your company, it might be nice to work with a production company that understands your goals and needs as a tech startup. That can differ from region to region, and you might have to have to meet with a few companies to get a feel for them, but it is something to keep in mind.
Hire Internally
This last section is something that some tech startups can do, or it is something they would like to do eventually. By bringing your video production in-house, you can assure that the video producer on staff will know your company on a personal level. They can have a better understanding from a company culture standpoint and will be able to create something on the fly. This would be great for creating fun social media posts.
Now, there is a drawback to hiring someone internally to produce video content. Other than having to meet salary requirements, your company will need to determine if this will end up being a singular person or a team. You'll also need to figure out what you want to do about production gear. Are you going to want to make the upfront initial investment into video production equipment or have someone already own their own stuff?
Conclusion
So, from the frame of reference of a tech startup company, hopefully, now you know how to create video content for your brand and the methods to produce your videos. We recommend you create video content for all stages of the buyer's journey – awareness, consideration, and decision. Guiding people along will ensure a confident purchase. Regarding actually making these videos, you can take the DIY approach, outsource to a video production company or hire internally.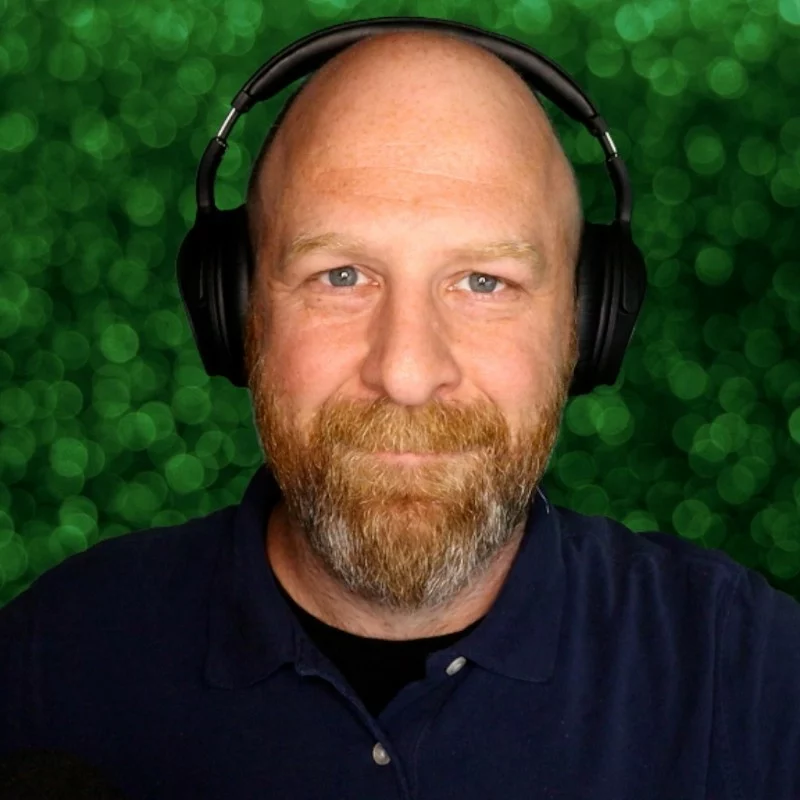 Neil K Carroll
Owner
Experienced creative professional with a love for breakfast sandwiches and a strong disdain for grinders.
Unlocking Your Ability to Create Powerful, Professional Video Content
If you had to create an engaging, professional video for your business today, could you pull it off? If you're like many consultants and other business professionals, you'd probably feel completely overwhelmed. Even finding a starting point might seem impossible. And that's frustrating, because you know if you want to grow your business, video is an essential part of your marketing, sales, and communications strategies.
What you don't know, though, is how to easily create videos that:
❓ Strengthen your brand
❓ Establish your authority, and
❓ Make people want to do business with you.
That's the problem we help solve. We have created the vidwheel Creator Network,  a community where entrepreneurs and consultants representing all industries can come together to master the simple steps to stabilize and grow your business through video. From strategy to audio and lighting, staging, preparation, to feeling 100% natural in front of the camera, here's where you can learn it all. I created the vidwheel Creator Network as a supportive, energizing place to learn, share feedback, and grow alongside a community of professionals a lot like you!
Our affordable membership package even includes a done-for-you equipment kit. A video studio-in-a-box for your home or office. We've curated these kits for simplicity, versatility, and video creation power. No guesswork. No bins full of equipment you bought but didn't need.
It's the trifecta of video mastery:
✅ Right training
✅ Right equipment
✅ Right community
That's the kind of ease I wish I had when I started my own small business.
If this sounds like what you've been looking for, please take a moment to check out the vidwheel Creator Network.