Top 5 Video Marketing Questions Answered
The ultimate goal of marketing is to help generate more leads and sales. But you may have some video marketing questions. Is it effective? How do I execute a campaign? Video marketing is one of the most effective marketing mediums available. Don't believe us? Here are a few helpful stats:
Social video generates 1200% more shares online than text and images
According to Unbounce, video on a landing page can increase conversion rates by 80%.
64% of users are more likely to buy a product online after watching a video about it.
Enough with the statistics. We think you get the picture by now. And if you've been on our blog before, you're probably away of how much we love video marketing. Today, we are going to discuss some common questions that come up about video marketing and helpful answers to those video marketing questions.

5 Video Marketing Questions
How Do I Integrate Video Into My Current Marketing Strategy?
Just like any other aspect of marketing, it's important to have a plan in place. Make sure your goals are achievable and realistic. It's not necessarily about getting millions of views, but rather, getting your product or service in front of the people that matter. It's important to post videos somewhat consistently in our current digital landscape, and you can always scale according to demand.
Determine what kinds of videos your target demographic(s) would find helpful. Create some top-level content that ties in with your sales funnel. Do you have a fun aspect of your company you'd like to share? What makes you unique that you can share through video? Do you want to turn existing blog content into videos? The list can go on for a while.
In terms of production, start out by using what you already have. We understand that some internal marketing departments don't necessarily have the gear or technical knowledge of production to create the most high-quality video out there – that's totally fine. Pull out your smartphone, gather some of your employees and create a video for social media. Wistia has an amazing tutorial on how to produce a video with your smartphone.
If you have a budget for production, scale things up as needed. If the types of videos you'd like to create are out of scope of what you can accomplish, consider bringing in an external video production or video marketing company to help out.
Isn't Video Marketing Expensive?
Videos can be expensive, oh absolutely. However, videos don't have to be expensive. And yes, we are aware that "expensive" can be a relative term depending on the size of your company and allotted marketing budget.
How much do you currently pay for advertising? Does it last for years? When done properly, your video can. That means the cost of your video can be spread over multiple years.
Video production essentially has three main parts – pre-production, production, and post-production. In terms of being "expensive," a lot of it comes down to time spent and amount of people involved. If you have a large cast and crew with multiple location changes, you're going to spend a pretty penny. But if you're creating videos for the web, you can keep costs down by using a small crew. If you're really short on cash, use the smartphone method we referenced above.
You may have a decent payout upfront for video production, but the nice thing is, is that it can last you a few years. Once your video is online and optimized for the right target audience, it's the sales piece that will keep on giving.
Can I Create An Overview Video and Be Done With It?
No. I mean, you can, but that won't help you generate ROI. So please, don't just make one video and move on.
The question here should really be, "Do I want to give my ideal customers multiple opportunities to find out how I can help them?" You should create several videos that teach others about you, your products, and services to maximize your online exposure. Multiple videos will also help increase brand awareness, improve your SEO, help establish you/your brand as a thought leader and so much more.
Unlike television, you can't really measure anything until after the fact. Sure, you are hoping that a huge pool of people are tuning in at the exact moment your ad is running, but you can't make any changes on the fly. The really cool thing about videos for the internet is that you can measure the analytics basically in real-time. If you're making a series of videos, you can see what aspects people like and don't like to adjust accordingly.
Depending on your current marketing strategy and goals, some analytics might be more important to you than others. While seeing the view count constantly climb, it's sort of a vanity statistic. You really want to pay attention to "watch time." This is huge when it comes to SEO. Not only does it help you rank longer, but it helps indicate that you are actually retaining your audience's attention.
Can Videos Actually Help Increase Sales?
So you know that video can increase SEO, generate more traffic to your website, grow your social media channels and help build email lists. Cool, that's awesome. But can this actually translate to sales? Yes, absolutely.
73% of people are more likely to buy a product or sign up for a service after watching a video about the matter.  That's pretty freakin' neat.
If your company has a sales team, an amazing idea to have them sit down with marketing a figure a few things out – What are common custom objections to buying your product or service? Are there any frequently asked questions that come up during the sales cycle? What are the top reasons people end up buying from your competitor?
Take this amazing information and address it in video format. Boom – there you go. Then, when any of these topics/issues come up with your sales team, they can send your lead an email with a video attachment that addresses their exact pain point.
How Do I Increase Views On My Videos?
As we addressed in a previous section, views are kind of a vanity statistic. There's nothing wrong with a high view count, but each platform measures a "view" differently. For example:
Facebook views are 3 seconds
YouTube views are 30 seconds
Instagram is 3 seconds
It's important to keep your target market in mind as well as the social channel your video is going to live on. There are a few tips that will definitely help you across each platform to generate traffic.
Top of the list, create the most quality videos you can. That doesn't necessarily mean high a cast and crew. As long as your lighting and audio are solid and the actual content of your video is on point, you should be good.
Make your videos more personal to help build a connection with people. If you use larger YouTube channels as a frame of reference, these people are able to create a large community of online people just by being nice. You may not be able to actually see the people watching your video, but there is a human being on the opposite side of the screen.
Have a title and thumbnail image that reflects the content you just produce. You may have spent a lot of hours crafting an amazing video, so make sure to give the same TLC to your title and thumbnail. These are the first parts potential viewers are going to see. You need to be able to hook people in right away so they engage with your content.
In Conclusion
We hope this list of video marketing questions and answered helped you out. Each of these sections can get pretty detailed and long.
The key takeaways here are as follows:
Start using video as part of your marketing strategy
Video can be expensive, but it doesn't have to be
Yes, video help increase sales if done properly
Try to build a community of people who will engage organically with your content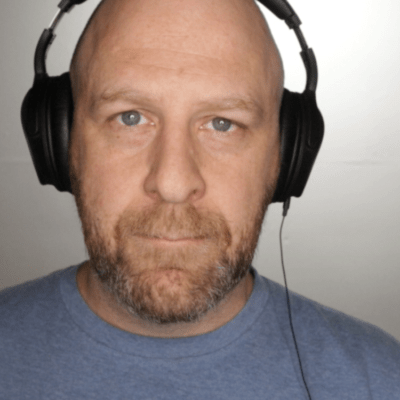 Neil K Carroll
Owner
Experienced creative professional with a love for breakfast sandwiches and a strong disdain for grinders.
Unlocking Your Ability to Create Powerful, Professional Video Content
If you had to create an engaging, professional video for your business today, could you pull it off? If you're like many consultants and other business professionals, you'd probably feel completely overwhelmed. Even finding a starting point might seem impossible. And that's frustrating, because you know if you want to grow your business, video is an essential part of your marketing, sales, and communications strategies.
What you don't know, though, is how to easily create videos that:
❓ Strengthen your brand
❓ Establish your authority, and
❓ Make people want to do business with you.
That's the problem we help solve. We have created the vidwheel Creator Network,  a community where entrepreneurs and consultants representing all industries can come together to master the simple steps to stabilize and grow your business through video. From strategy to audio and lighting, staging, preparation, to feeling 100% natural in front of the camera, here's where you can learn it all. I created the vidwheel Creator Network as a supportive, energizing place to learn, share feedback, and grow alongside a community of professionals a lot like you!
Our affordable membership package even includes a done-for-you equipment kit. A video studio-in-a-box for your home or office. We've curated these kits for simplicity, versatility, and video creation power. No guesswork. No bins full of equipment you bought but didn't need.
It's the trifecta of video mastery:
✅ Right training
✅ Right equipment
✅ Right community
That's the kind of ease I wish I had when I started my own small business.
If this sounds like what you've been looking for, please take a moment to check out the vidwheel Creator Network.