Top 3 Business Problems Video Marketing Can Solve
If you've been on our blog before, you know how much we stress adding video to your content marketing strategy. Are you consuming media about marketing? Then you are probably aware of how important video is. If you've been on the Internet before, you've seen a video.
Let's say you're a business and you have a problem. Well, maybe you have a few issues that can easily be solved. And perhaps solving these problems will lead to an increase in sales and more happy customers. Today, we are going to discuss what we consider to be three business problems video marketing can solve (in no particular order).

Generating Leads and Sales
Oh boy, this section could have its dedicated blog post. It is a complex business. Increasing awareness and conversions is an integral part of a company. From a top-level perspective, you and your business can use video to help customers through the entirety of the sales funnel. Depending on your product or service, your sales funnel may differ. However, the principle is the same.
Awareness
From an awareness standpoint, use video to let potential new customers get to know you. Create a company culture video that showcases the exciting aspects of your company. Highlight certain employees and let people get to know you and your brand. Using video to build relationships with people will be critical for future growth and development.
Consideration
Considering the consideration stage, try using testimonial videos of people who have used your product or service. Using a testimonial video to showcase genuine reactions can help buyers with questions or concerns. You could also try creating a video that covers frequently asked questions by consumers when deciding to make a purchase. If you have a sales team, they can use this FAQ-style video during the sales process to help inform people and help close deals.
Decision
As for the end of the funnel, use video to keep customers informed and engaged. Create "How-To" videos for simple tasks to help your customers. Depending on the size of your business, this can alleviate the need for people to call in for help or ensure people don't return your product. Use video to make sure you stay relevant in people's minds after the sale. Send them an email with a video attachment to check in with them after the sale. Wistia wrote a fantastic blog post on using video in the sales funnel that you can check out here.
Rank Better In Searches
Search engine optimization, or SEO, is an exciting topic. Certain aspects always appear to keep changing, and some tech companies are always changing their policies. A constant, however, is that video helps you rank higher in search engines.
One of the main reasons video improves SEO is that video generally involves links. Explicitly speaking, videos you post typically have a link that sends people back to your site, or someone else is linking to your video. If you post a video on YouTube, make sure to have the video's description as detailed as possible and include a link to your website (make sure not to come off as spam or a robot). Then, you can embed this video on your website and gain qualified referral traffic. Video also helps to increase the time on a page and search engines like that.
In the section above, we discussed a few ways to use video within the sales funnel. The remarkable thing about that is that you will create a ton of video content assuming you follow through. We can discuss "quality VS quantity" another day, but this couldn't be better for your online presence. By disseminating videos across your various social platforms, you'll begin to increase brand awareness and rank higher. Make sure to keep in mind the kind of video content your target market would like and go from there.
Evergreen Content
The nice thing about online digital video is that some content can act as evergreen content. Mostly, the video can live on its own after it's been posted. First, you'll want to push it out on your various social channels and ensure it, but video is the gift that keeps giving. You may only have to update specific videos every couple of years, but other than that, some videos people will be able to get plenty of use from them.
Targeting the Right People For Your Brand
The Internet is vast. Like, there is a ton of information out there. There were 3.58 billion people who used the Internet in 2017, and there are people out there who want to use your product or service.
While TV is still an excellent advertising method, it is often more expensive than online advertising. You don't get the same metrics and data from a TV campaign that you can online. If you need to edit something on the fly, you can do that with online advertising.
So where does video fall into play with this? Well, we talked about using video to help generate leads and sales. We also discussed how video could help increase your SEO rankings. These videos work organically or be set up as an ad campaign on a platform like Facebook. You can establish a target audience and target the people who would best benefit from your product or service. Running an ad campaign on social media costs less, and you can measure and track results. You can then use these results to tailor content better the next time you run an ad campaign. Different video metrics will mean other things. You can check out this post to learn more about it.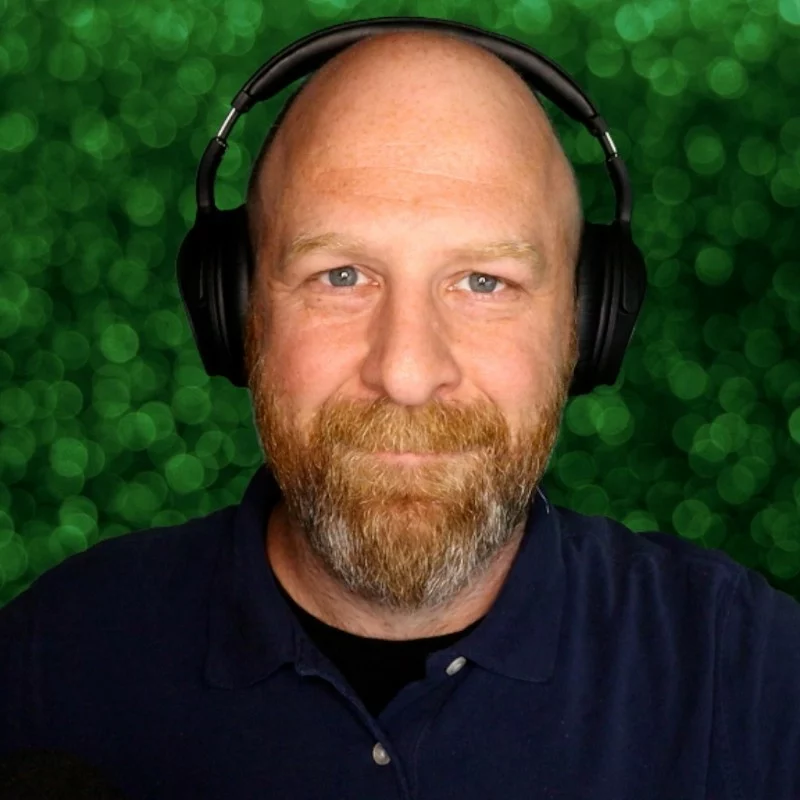 Neil K Carroll
Owner
I was your average small-town video guy, but when the pandemic hit, everything changed.
I ran a traditional video production agency with exclusively local clientele, a downtown studio, and a busy schedule. My days were long, travel frequent, and life as I knew it revolved around producing video content for my clients.
Then everything changed. Schools and daycares closed, my professional life was disrupted, and I found myself navigating a new path. It was one of uncertainty, with no end in sight and no destination obvious, but it demanded flexibility and resilience.
Unlocking Your Ability to Create Powerful, Professional Video Content
If you had to create an engaging, professional video for your business today, could you pull it off? If you're like many consultants and other business professionals, you'd probably feel completely overwhelmed. Even finding a starting point might seem impossible. And that's frustrating, because you know if you want to grow your business, video is an essential part of your marketing, sales, and communications strategies.
What you don't know, though, is how to easily create videos that:
❓ Strengthen your brand
❓ Establish your authority, and
❓ Make people want to do business with you.
That's the problem we help solve. We have created the vidwheel Creator Network,  a community where entrepreneurs and consultants representing all industries can come together to master the simple steps to stabilize and grow your business through video. From strategy to audio and lighting, staging, preparation, to feeling 100% natural in front of the camera, here's where you can learn it all. I created the vidwheel Creator Network as a supportive, energizing place to learn, share feedback, and grow alongside a community of professionals a lot like you!
Our affordable membership package even includes a done-for-you equipment kit. A video studio-in-a-box for your home or office. We've curated these kits for simplicity, versatility, and video creation power. No guesswork. No bins full of equipment you bought but didn't need.
It's the trifecta of video mastery:
✅ Right training
✅ Right equipment
✅ Right community
That's the kind of ease I wish I had when I started my own small business.
If this sounds like what you've been looking for, please take a moment to check out the vidwheel Creator Network.