Tell Complex Stories With Motion Graphics
If the explanation of your service or product is often met with blank stares, consider that fact that spoken words may not tell the story of your product very well. Maybe you need something more dynamic and exciting.
Static visuals can help, but to truly unlock your the story of your product try to incorporate motion graphics. Motion graphics are using digital elements or animation to create the illusion of motion, rotation or the presence of 3D space. Truly, motion graphics are a subset of animation, but as a subset, they have created an industry, styles and uses all their own.
Make diagrams come alive. Pack more info into a chart. Create interest in a simple text list. These are a multitude of ways that motion graphics can upgrade static graphic representation. Below we will go into depth about a few other way motion graphics can be used to tell complex stories.
Show How It Works
When I say 'Show How It Works' I mean it on a micro level. Motion graphics an area where you can use simple techniques to demonstrate complex topics or situations. This is especially true in situations where things are too small, too large or too abstract to describe.
Here is an example. Let's say your company just developed a high tech sterilization machine for the medical industry. It does a lot of impressive stuff on a microscopic level, but to the naked eye, it doesn't do much of anything. To most people on the outside, the full scope of what that machine does will be complicated and uninteresting. But to those who the product is intended for, the process should make perfect sense. You can use motion graphics to illustrate, in a simple way, how this machine works at the scale necessary to get the point across.
This example may be extremely specific, but it should help illustrate the point. No matter what industry you're in – whether it's SaaS, medical or automotive – there is always something potentially complex or abstract idea that motion graphics can help illustrate.
Create Demonstrations
Maybe that use case is too obscure for your product or service. Motion graphics can also be useful aids in demonstrations. How does your product work? Can you show your product's features in action? Or could you use animated text to help illustrate your point?
Here is an example of a demonstration that everyone is familiar with. The motion graphic overlays help explain what is going on. The demonstration holds even when the narrator is speaking Thai.
Don't Be Boring
Now, this section can be a little subjective. Sometimes it is as simple as adding a little style and interest. A bullet-pointed list doesn't have you put your audience to sleep. Even though visual trends are continually changing, a few simple additions to the text and graphics can make all the difference.
For example, if you're using a program like After Effects, adding a few keyframes to the position, scale and opacity properties can make a world of difference. Try experimenting with these to create unique animations on the fly. If you check under the "Effects and Presets" panel, you can find some pre-loaded effects that can also spice things up.
If you're feeling extra adventurous, you can turn your 2D layer into a 3D layer right within the After Effects composition. Talking about utilizing 3D space in After Effects is a whole other topic in its own right. But in the short term, this will allow you to add extra depth and style to your bullet points.

Conclusion
So, are you using video yet as part of your marketing strategy? Good! Have you come across a topic that's complex and you can't necessarily capture it on camera? Try motion graphics!
Motion graphics animations don't have to be intense creations. You can add simple movements to text layers to spice up a potentially dull presentation. If you have the budget and resources, you can make full-blown animations from a company's logo, an Illustrator file or something of your own imagination.
This post only scratches the surface of what motion graphics are capable of. Your imagination is your only limit.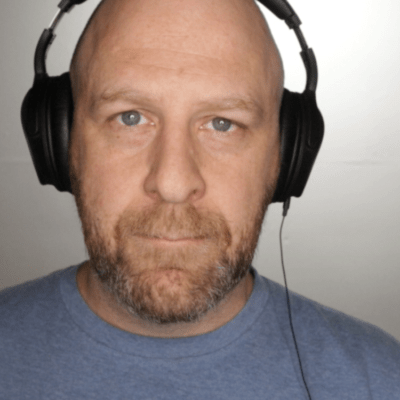 Neil K Carroll
Owner
Experienced creative professional with a love for breakfast sandwiches and a strong disdain for grinders.
Unlocking Your Ability to Create Powerful, Professional Video Content
If you had to create an engaging, professional video for your business today, could you pull it off? If you're like many consultants and other business professionals, you'd probably feel completely overwhelmed. Even finding a starting point might seem impossible. And that's frustrating, because you know if you want to grow your business, video is an essential part of your marketing, sales, and communications strategies.
What you don't know, though, is how to easily create videos that:
❓ Strengthen your brand
❓ Establish your authority, and
❓ Make people want to do business with you.
That's the problem we help solve. We have created the vidwheel Creator Network,  a community where entrepreneurs and consultants representing all industries can come together to master the simple steps to stabilize and grow your business through video. From strategy to audio and lighting, staging, preparation, to feeling 100% natural in front of the camera, here's where you can learn it all. I created the vidwheel Creator Network as a supportive, energizing place to learn, share feedback, and grow alongside a community of professionals a lot like you!
Our affordable membership package even includes a done-for-you equipment kit. A video studio-in-a-box for your home or office. We've curated these kits for simplicity, versatility, and video creation power. No guesswork. No bins full of equipment you bought but didn't need.
It's the trifecta of video mastery:
✅ Right training
✅ Right equipment
✅ Right community
That's the kind of ease I wish I had when I started my own small business.
If this sounds like what you've been looking for, please take a moment to check out the vidwheel Creator Network.