When It's Time to Invest in a Professional Video Content Producer
Is it time you invested in a professional video content producer? If your budget allows for it, the answer is almost certainly a "Yes." Whether or not you have already incorporated video content as part of your content marketing strategy, moving up to hiring a professional video producer could be the next step to growing your business' reach and audience. Companies of all sizes that choose to hire a professional video producer will see excellent benefits as a result of it.
Why Video?
First and foremost, if your business doesn't already publish video content regularly, you are missing out on a tremendous opportunity. You can reach billions of people with video through the world's second largest search engine: YouTube. You're also missing out on the opportunity to have content that is 1200% more likely to be shared on social mediacompared to text posts and links combined.
All of this means that a business without video is unlikely to get as far as fast compared to companies who do utilize video as part of their content marketing strategy.
Are You Already Producing Your Own Content?
That is great. Keep it up, but even if you already are pumping out some video content, hiring a professional producer can help you in a few ways. Namely, they can increase the production quality, scale, and volume of the video content produced on behalf of your business. With the time constraints faced by most successful companies, this can be a lifesaver.
With their professional equipment and expertise, a professional video producer is also able to get you much better results compared to in-house staffers. Those people assigned video duty at your business may be very capable, but their primary roles and goals are not based around video production. By outsourcing your video production needs to a professional individual or organization, you'll be able to take full advantage of the specialized expertise and equipment. Leveraging all of the skills of someone who does professional video content production day-in and day-out.
Production by a professional is going to get you much better results automatically when compared to video content being produced by people who are doing it as a secondary role in their current position. People who don't specialize in video content production or lack the right equipment to do it to the best possible extent that a professional is capable of meeting.
Knowledge
A professional video content producer knows the industry. That's the number one reason why your business should be encouraged to outsource your video production. They not only know how to make great looking videos, but they should also see the importance of the nuances of production. Like engaging users within the first few seconds for finished videos that hold the attention of your viewers. Or installing a compelling call to action.They should also be knowledgeable about video marketing, and video marketing strategy.
Better ROI
All of this will equate to better results for your business, and a higher return-on-investment compared to what you can do in-house. While you may see that a professional video content firm will cost $100+/hour. And conclude that your in-house staff can do it alongside their current roles for free, you have to consider multiple factors. First, the time your in-house team spends producing the content is eating away at their productivity and effectiveness in other parts of their job.
Additionally, you need to consider the quality and effectiveness of the content you are producing. Compare this to a video produced by a professional. These factors have a direct effect on the view length and conversion rate of the videos you are publishing. It will also reflect the quality of your brand's perception amongst viewers.
Save Time in Production
Finally, consider the time your staff will spend worrying about making the video content. Fiddling with the sub-par equipment or burning more time to make up for the lack of specialized knowledge and equipment can cost you. This will typically mean it takes you significantly longer to produce video content in-house. A professional video content producer could zoom in and do it much quicker. This will also allow your staff to get back to what they do best.
The Bottom Line
So, is hiring a professional video content producer in the budget? Have a look at your company's bottom line and your overall content marketing strategy. Your content marketing strategy could benefit from the incorporation of professionally produced video content. If you can afford it, it's worth looking into.
That said, if your budget doesn't allow it, keep creating your content until the time is right. In the meantime, there are a ton of great tutorials and articles out there to help you.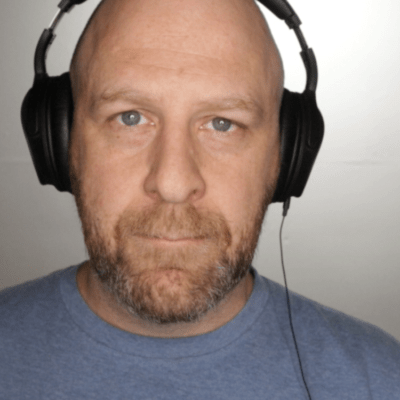 Neil K Carroll
Owner
Experienced creative professional with a love for breakfast sandwiches and a strong disdain for grinders.
Unlocking Your Ability to Create Powerful, Professional Video Content
If you had to create an engaging, professional video for your business today, could you pull it off? If you're like many consultants and other business professionals, you'd probably feel completely overwhelmed. Even finding a starting point might seem impossible. And that's frustrating, because you know if you want to grow your business, video is an essential part of your marketing, sales, and communications strategies.
What you don't know, though, is how to easily create videos that:
❓ Strengthen your brand
❓ Establish your authority, and
❓ Make people want to do business with you.
That's the problem we help solve. We have created the vidwheel Creator Network,  a community where entrepreneurs and consultants representing all industries can come together to master the simple steps to stabilize and grow your business through video. From strategy to audio and lighting, staging, preparation, to feeling 100% natural in front of the camera, here's where you can learn it all. I created the vidwheel Creator Network as a supportive, energizing place to learn, share feedback, and grow alongside a community of professionals a lot like you!
Our affordable membership package even includes a done-for-you equipment kit. A video studio-in-a-box for your home or office. We've curated these kits for simplicity, versatility, and video creation power. No guesswork. No bins full of equipment you bought but didn't need.
It's the trifecta of video mastery:
✅ Right training
✅ Right equipment
✅ Right community
That's the kind of ease I wish I had when I started my own small business.
If this sounds like what you've been looking for, please take a moment to check out the vidwheel Creator Network.