Why is it Important to Keep Your Marketing Videos Short?
8…7…6…5…4…3…2…1…Do I have your attention? That's the question you have to ask about the video content your company produces and why it is essential to keep your marketing videos short.
Grab Their Attention
Studies show that, if your marketing video doesn't grab someone's attention within the first 8 seconds or so, they are quickly going to lose interest in what you're saying. If you can capture their attention during that short time, you'll have (at most) a couple of minutes of their busy schedule to explain what it is you want to talk about.
Fortunately for you, it's much easier to grab someone's attention with a video than it is with an article or even a picture. That's because the text is only written and must deliberately be read by the viewer. A picture is similar in that, if they aren't looking at it, you can't grab any of their other senses to get them to look at it.
Meanwhile, a video can occupy more than one of their senses at once. On the one hand, this makes it more immersive. And, at the same time, it allows you to get their attention more efficiently because you can be working on multiple fronts.
For instance, even if your viewer has your video opened in a second tab, but aren't paying attention (which we all may be guilty of), you can still get their attention with the audio of your video, and they will click back to your tab to find out more.
Along those same lines, if they are mindlessly looking at their screen with your video playing but they aren't listening, the motion of a video can help bring their mind to your content, getting their attention and keeping them watching for longer.
Of course, no one wants to produce a marketing video that people half pay attention to. Which makes it more imperative that you avoid making overly complicated video content, videos that are too cluttered or, more importantly, too long.
Why You Should Keep Things Short
Sure, you only have 8 or so seconds to grab someone's attention, but why should that limit the overall length of your content? The answer is simple. Just because the start of your marketing video manages to get someone's attention, it doesn't mean you'll be able to hold on to it for 10, 5, or even one whole minute.
Too many companies drag out video content, adding in fluff and filler and redundant statements. Viewers get overloaded and lose the point. Your first 8 seconds will grab the viewer's attention so long as those 8 seconds are engaging and exciting. For your entire video to hold the viewer's attention, the following X number of seconds needs to be the same.
Businesses often feel that they are "making the most" of their video content by stretching it out to be longer. They add in a lot of stuff that isn't essential to the central purpose of the video, but they add it in any way. People often think longer videos will help sell them better or perhaps because they feel a longer video is a better value.
Here's the secret: It's not! You need to keep your marketing video short.
Focus
When it comes to video content, you need to focus on keeping things short, simple, and straightforward. Otherwise, you're just going to cause people to lose interest or miss that point of the video. When you keep things short, you are stuffing a lot into a little bit of time. Not in a rushed or confusing way, but in an exciting and engaging way that doesn't skip a beat.
That's what people are looking for: a video that puts as much effort into clarity during the entire length as some people put into the first crucial 8 seconds. The result will be less content that's simply better. Remember the old cliches (because they're cliches for a reason!): less is more, and it's quality over quantity.
How Long Is Short?
The next thing you may be wondering is: How long is a "short" video exactly? That's an excellent question, but the answer varies. Remember, the idea is to say more in less time without fluff, filler, or content that doesn't need to be there. Your videos should have one central point, and the result should be a video that feels nicely paced, intriguing, and built around that central idea.
When you begin to string multiple ideas together, that's when a video can start to feel drawn out and all over the place. Focus on having one central idea and, when needed, some smaller ideas to support it. When in doubt, cut it out and leave it for another video. It's better to have excellent, to-the-point short videos than long videos that no one wants to sit through.

The target length will depend on the topic at hand and the platform that you are posting on. By and large, promotional videos should cap out at about 90 seconds. If you are putting together a how-to video on YouTube, aim for 5 minutes or less (ideally 3 or under). For social media platforms like Facebook, videos or a minute or less are ideal because chances are, someone just scrolling through their feed isn't going to devote a lot of time to watch your video content.
Although it may be a challenge for you to bring yourself to produce shorter video content, it is well worth the effort you put in to, in a way, doing more so that you can deliver less fluff and filler.
Once you remove it, you'll begin getting much better results from the videos you are producing.
Are Interested in Integrating Video Into Your Marketing?
Good news. We have a guide for you. The Video Marketing Strategy Blueprint is a quick, actionable guide to planning a video marketing campaign. Sound like something you're looking for? Check out the Blueprint today.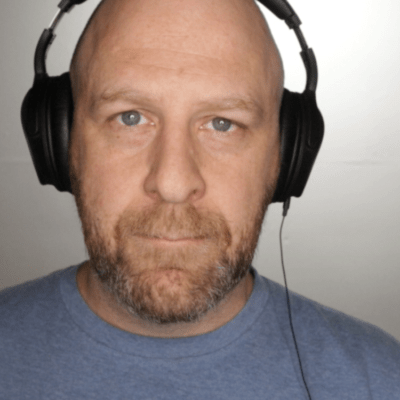 Neil K Carroll
Owner
Experienced creative professional with a love for breakfast sandwiches and a strong disdain for grinders.
Unlocking Your Ability to Create Powerful, Professional Video Content
If you had to create an engaging, professional video for your business today, could you pull it off? If you're like many consultants and other business professionals, you'd probably feel completely overwhelmed. Even finding a starting point might seem impossible. And that's frustrating, because you know if you want to grow your business, video is an essential part of your marketing, sales, and communications strategies.
What you don't know, though, is how to easily create videos that:
❓ Strengthen your brand
❓ Establish your authority, and
❓ Make people want to do business with you.
That's the problem we help solve. We have created the vidwheel Creator Network,  a community where entrepreneurs and consultants representing all industries can come together to master the simple steps to stabilize and grow your business through video. From strategy to audio and lighting, staging, preparation, to feeling 100% natural in front of the camera, here's where you can learn it all. I created the vidwheel Creator Network as a supportive, energizing place to learn, share feedback, and grow alongside a community of professionals a lot like you!
Our affordable membership package even includes a done-for-you equipment kit. A video studio-in-a-box for your home or office. We've curated these kits for simplicity, versatility, and video creation power. No guesswork. No bins full of equipment you bought but didn't need.
It's the trifecta of video mastery:
✅ Right training
✅ Right equipment
✅ Right community
That's the kind of ease I wish I had when I started my own small business.
If this sounds like what you've been looking for, please take a moment to check out the vidwheel Creator Network.