Using Internal Training Videos for Your Business
You can probably recall your first day on a job. Things that later became second nature to you were, at first, a complete mystery. Whether or not you received official training, the person training you likely left some things out, and other things probably slipped your mind. Is your company putting new employees in the same position? You should consider training videos.
The Downsides of 1-to-1 Training
Assigning a seasoned worker to train a new employee may sound like a good idea, but it could actually cost your business a significant amount of money — and perhaps even contributing to higher turnover rates.
New employees should always have someone that they can shadow who they can go to with questions. Let's face it, that's not the ideal way to go about their entire training regime. Not only is it taking up the time of your seasoned and otherwise productive employee. The new employee may also find that they are going through things too quickly or not explain things well enough.
After all, the employee you have assigned to train the new hire likely doesn't have strong teaching skills. Even if you can do a job very well, it doesn't mean you have the personality, attitude, aptitude to explain to someone else how to do it. This lack of teaching skills in itself creates problems from the start. And, you also have to factor in the speed and experience of your seasoned worker.
When you do something regularly, and you have done it a lot, it's easy to forget to explain the basics and skip over "little things." These little things are paramount to building a strong foundation for your new hire. These omissions can lead to your new hire feeling lost because their trainer just jumped right ahead to the day-to-day duties. But they forgot to tell them how to connect to the printer or where to find the coffee.
Incomplete training lowers a new hire's confidence and can lead to higher turnover rates. Meanwhile, they'll be asking lots of questions (taking up more of the seasoned hire's time) trying to get themselves going. This onslaught of questions can lead to your trainer feeling like the new hire isn't productive, committed, or catching on well in the workplace. When, in reality, the problem falls on the training plan itself.
Why Use Internal Training Videos?
The better solution isn't to take a seasoned worker and make them pretend to be a teacher for every new hire you bring on. What your business needs to do is invest in training videos. They are reusable for every employee that you welcome onto your team. Multiple benefits come along with this, including:
Your workers will save time and be more productive. No longer will a seasoned worker have to take time out of their day to try and train a new hire from scratch. They probably don't have the teaching skills to do it right, anyway. Let them do what they do best: their job description!
Every new hire will get consistent training. Maybe one of your seasoned workers can train well, so those new employees catch on right away. Perhaps another one isn't so great at it, and those new employees tend to struggle. With training videos, all new hires will have consistently great training.
It starts with the little things. Using an internal training program, you can make sure to include the little things so that new hires can start off with a solid foundation. They'll know the ins-and-outs of life and etiquette at the workplace (like where to find that coffee) and the critical stuff, like printer setup and tech support numbers.
Easy reference and note-taking. Instead of having instructions told to them at a million miles a minute by an employee who's done it a thousand times before. Your new hires will be able to learn at their own pace and go back to reference the training whenever they desire.
Shareable
In addition to the above, internal training videos can also be used to share essential safety protocols and similar information. This info would otherwise interrupt the workplace or take one or more of your seasoned employees to explain to each new hire.
Mission
Apart from the essential training that new hires will need to safely and effectively do their job. Internal training videos also allow you to create an introduction video that talks about your company's mission, vision, and values. Disseminating your purpose can help employees better integrate into the company's culture.
Policies
A training video can also more effectively share your company's general policies and procedures, grievance policies, and information about benefits. These are things that should also be included in the employee handbook. They should be written in alignment with the training videos for easy study and reference.
Value
If you still aren't convinced, think about training videos from a value standpoint. It costs, on average, $1,252 to train an employee. A lot of this time is tied up in the labor costs of the trainer, and this number is even higher in smaller businesses. If you can save on labor costs by creating a useful training video – Why wouldn't you?
Training Isn't Just For New Hires
After your business has opened up to the idea of using training videos for your new hires, you'll begin to realize the countless opportunities that internal training videos can offer to your company.
As just one example, many companies could benefit from offering training to their more advanced employees. Whether it's a refresher on safety protocols, training for a new system or just an updated look at the company's mission and goals. Training videos are an excellent way to deliver quality, consistent information to any employees in your company.
If you happen to be offering additional certifications or the chance of a promotion consider training videos. Dedicate internal training videos to helping a given employee reach those achievements. In this way, training videos can help your employees succeed regardless of their level.
A Quick How-To Video

Are You Interested in Training Videos?
A section on training videos is included in our guide – The Tech Company's Video Marketing Playbook. This guide is full of examples and best practices for video marketing in the tech industry (and beyond).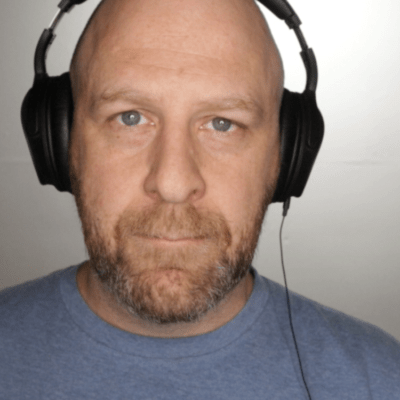 Neil K Carroll
Owner
Experienced creative professional with a love for breakfast sandwiches and a strong disdain for grinders.
Unlocking Your Ability to Create Powerful, Professional Video Content
If you had to create an engaging, professional video for your business today, could you pull it off? If you're like many consultants and other business professionals, you'd probably feel completely overwhelmed. Even finding a starting point might seem impossible. And that's frustrating, because you know if you want to grow your business, video is an essential part of your marketing, sales, and communications strategies.
What you don't know, though, is how to easily create videos that:
❓ Strengthen your brand
❓ Establish your authority, and
❓ Make people want to do business with you.
That's the problem we help solve. We have created the vidwheel Creator Network,  a community where entrepreneurs and consultants representing all industries can come together to master the simple steps to stabilize and grow your business through video. From strategy to audio and lighting, staging, preparation, to feeling 100% natural in front of the camera, here's where you can learn it all. I created the vidwheel Creator Network as a supportive, energizing place to learn, share feedback, and grow alongside a community of professionals a lot like you!
Our affordable membership package even includes a done-for-you equipment kit. A video studio-in-a-box for your home or office. We've curated these kits for simplicity, versatility, and video creation power. No guesswork. No bins full of equipment you bought but didn't need.
It's the trifecta of video mastery:
✅ Right training
✅ Right equipment
✅ Right community
That's the kind of ease I wish I had when I started my own small business.
If this sounds like what you've been looking for, please take a moment to check out the vidwheel Creator Network.