5 Awesome Ideas for Video Content Marketers
Every second on Twitter, more than 700 YouTube videos get shared. Video content is able to generate 3 times more inbound links as a text post. Infographics and video content also easily go viral through social media. All of this means you need to be incorporating some quality video content into your campaign, and while that may sound daunting, these ideas will kick-start your efforts with very little time invested.
#1 Interview Someone
Find an expert in a related niche who you or an employee can sit down and talk to. Ask the questions people really want answers to, and forget about renting a studio or hiring a makeup artist. The real value of the content will shine through even if you record your interview in a coffee shop. Just be certain you meet the "good video standard" trifecta, which is: camera, sound, and lighting. If all of these things meet the standard, which isn't that hard to achieve with the video quality available on high-end smartphones and inexpensive lapel microphones, you can easily start posting valuable content to your channels.
Simple video editing software can be employed for editing the interview before it hits the internet. Try YouTube Video Editor, iMovie or Windows Movie maker if you are you are looking for free options. We prefer the Adobe Creative Cloud Suite internally. Then get it seen by sharing it on your business' social media channels. If you are going to the expert route and you aren't having luck locally. Reach out via LinkedIn or directly by phone to an out-of-town expert. A virtual interview captured via Skype or Hangouts is just as acceptable in today's digital world.
#2 Film An Employee
What do your employees do best? Do your customers understand the work that goes into the products you produce? Showcasing one of your top employees in video form could be the ideal way to demonstrate the behind-the-scene work process to your viewers. You can find lots of employees at your business who are worthy of a video showcasing their job. Film it interview style or day-in-the-life style. Whatever best fits your company's culture and tone.
#3 Record A Tutorial
Some people follow steps better when reading them, others prefer to see what needs to be done through a video. That's why for every tutorial you make, you should have both a video walk-through and a written tutorial. By embedding your tutorial into the article, you can let visitors decide which approach is more convenient and effective for them. Sal Khan has been built an empire around this concept with Khan Academy. Here is one of their many instructional videos:
#4 Tease To Something
Are you coming out with a new product soon or there an offer you'd like to share with your viewers? Creating a teaser video is an excellent way to gain some attention for your brand's upcoming announcement. Give viewers a sneak peek into your soon-to-be-announced ________. A teaser is also the perfect opportunity to show the fun side of your business' brand and share some humor. Keep it short and sweet, and really focus on relaying the value of what's soon to come.
#5 Say Thanks
Did your company just close an incredible year of business? Did you just have the most successful launch ever? You should show your gratitude by making a "thank you" video. You'll be able to show your appreciation through social media shares and on your company blog, and it doesn't have to be anything fancy. Just have you and/or your employees say a quick thanks to all your loyal customers, and say that there is more coming.
This is also a great way for new users to see that you are a successful, growing, and humble company. In other words, it's kind of like low-key bragging but super sincere.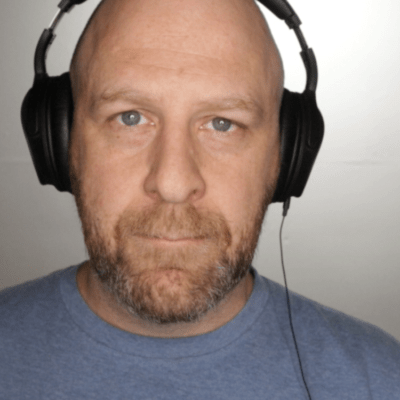 Neil K Carroll
Owner
Experienced creative professional with a love for breakfast sandwiches and a strong disdain for grinders.
[custom-related-posts title="Related Posts" order_by="title" order="ASC" none_text="None found"]