Effective Strategies for B2B Video Marketing
B2B video marketing is creating impressive results: 41% more web traffic, 80% increases in conversions, 200 to 300% increases in email click-throughs. Last year, 70% of B2B marketers ranked video as the most effective content for converting qualified leads.
If most of your customers are other businesses, you're a great candidate for seeing these kinds of results. B2B video marketing is a powerful and memorable way to connect with B2B clients.
B2B Video Marketing
Here are some effective b2b video marketing strategies you can add to your plan today, and start seeing the benefits right away.
Build B2B Trust
Good businesses want to work with other good businesses. Or, to say it another way, they're always on the lookout for fakes so they can avoid them.
High-quality videos
are a great way to show your B2B audience that you're legit, open, and trustworthy.Build trust with potential clients by sharing behind-the-scenes footage that gives insight into your business practices. Examples include:
A virtual tour of your facility or production process
A day in the life of your product or service, from facility to customer
A GoPro (body camera) perspective of your company culture
A look at the inner workings of your product, like a peek inside a complex hardware
Show a Human Face
Sometimes, B2B marketing can be a little impersonal. Business A tries to sell widgets to business B. But a skilled
production company
can help you put a human face on the B2B experience.Here's something interesting about human faces.
Friendly faces rank higher than scientists
, researchers, and industry experts in believability. Faces give nonverbal cues about
having your best interests at heart
, which people are hard-wired to prefer.Here are a few video formats you can use to add a human face and boost believability.
Testimonials from real customers
Case studies> explained by friendly employees
Virtual meet-and-greet tours of your facility
Take a Moment to Explain
Have you heard about
explainer videos
? They're easy-to-understand clips, usually just 1 to 5 minutes in length, that explain a complex concept in a simple way. Hubspot offers an
interesting list of popular B2B explainer videos
from around the world.These videos are perfect for B2B audiences. They offer an opportunity to explain a company's products and services without sounding too salesy or scientific.Don't worry, your product doesn't have to be sexy to be featured in an explainer video. For example, the email productivity company
Unroll.me
created a popular 1-minute B2B explainer that simply emphasized the theme, "Email doesn't have to suck."
Lighten Up Your Brand
Is your brand funny? Could it at least use a touch of humor? B2B video marketing professionals sometimes reject funny videos because they don't seem professional. But people love to laugh, and they
love brands that make them chuckle.
Here are a few funny video formats that are still buttoned-up enough for B2B:
Animation/motion graphics videos that show your products' superpowers
Spoofs and parodies about the dangers of not using your product
Funny FAQs and Q&As that involve exaggerated mishaps
Sketches that show heroes winning life by using your services
Repackage Existing Content
Does your company already have hours of video footage sitting forgotten on a server? Do you have old cell phone videos from various events? If so, you could be repackaging it, mixing in a bit of new footage, and creating engaging B2B content.A skilled
video marketing
company can help you incorporate existing content into an integrated marketing strategy. Here are a few effective formats:
Highlights reels of popular products and services
Promotional videos for upcoming events
Employee sales training videos
Best-of videos and top ten lists, which are great for YouTube watchers
Customer interviews that become part of B2B sales packages
Have we sparked some new B2B marketing ideas for your company? Reach out to
Nickel City Graphics
to continue the conversation, or download our Video Marketing Strategy Blueprint.
Are You Interested in Integrating Video Into Your Marketing?
Nickel City Graphics has a guide for you.
The Video Marketing Strategy Blueprint
delves into the different video types, and how they can be used most effectively. Sound like something you're looking for? 
Check out the Blueprint today
.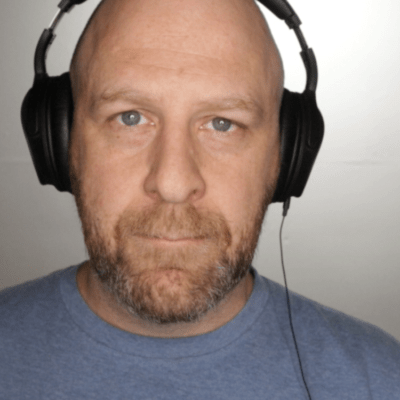 Neil K Carroll
Owner
Experienced creative professional with a love for breakfast sandwiches and a strong disdain for grinders.
[custom-related-posts title="Related Posts" order_by="title" order="ASC" none_text="None found"]